Donald Trump dismissed critics of his "grossly irresponsible" call to ban Muslims from entering the United States, as the White House branded him an unfit leader and prominent figures such as boxing legend Muhammad Ali, Facebook CEO Zuckerberg and US basketball legend Kareem Abdul-Jabbar lashed out at Trump's Islamophobic remarks.
Meanwhile, a petition to ban U.S. presidential hopeful Donald Trump from the U.K. received more than 230,000 signatures on Wednesday. The petition will now be considered for debate by parliament since it meets the minimum 100,000 signature requirement, and will receive a written government response. "The U.K. has banned entry to many individuals for hate speech. The same principles should apply to everyone who wishes to enter the U.K.," said the petition.
Trump's comments have caused an outcry in Britain and prompted the Scottish government to take action on Wednesday, dropping him as a business ambassador for the country, where he owns golf courses and hotels. "Mr. Trump's recent remarks have shown that he is no longer fit to be a business ambassador for Scotland," a spokesman for the regional government said. Trump, whose mother was born in Scotland, took up the role in 2006. Remarks made by the property billionaire stating that police feared for their lives in parts of London due to radicalization caused a social media outcry and drew the ire of the capital's mayor, Boris Johnson.
"When Donald Trump says there are parts of London that are no-go areas, I think he is betraying a quite stupefying ignorance that makes him frankly unfit to hold the office of the president of the United States," Johnson told ITV News. Web users also mocked the blustering tycoon with the ironic hashtag "#trumpfacts." The anti-Trump petition was posted late Tuesday by Scottish resident Suzanne Kelly, a long-time critic of the 69-year-old.
Two House of Commons motions condemning the remarks have already been signed by 24 lawmakers. One calls on the government "to refuse a visa allowing Donald Trump to visit the UK until Mr. Trump withdraws his comments."
Trump had called for a "total and complete shutdown of Muslims entering the U.S. until our country's representatives can figure out what is going on" following recent attacks that left 14 people dead in California and 130 killed in Paris.
Robert Gordon University in Aberdeen also announced it will revoke the honorary doctorate of business administration it awarded to Trump in 2010 because of statements "that are wholly incompatible with the ethos and values of the university." People of every faith and from every corner of the world have decried Trump's remarks with many taking to Twitter and Facebook to express their outrage.
Muhammed Ali urges Muslims to stand up against bigoted remarks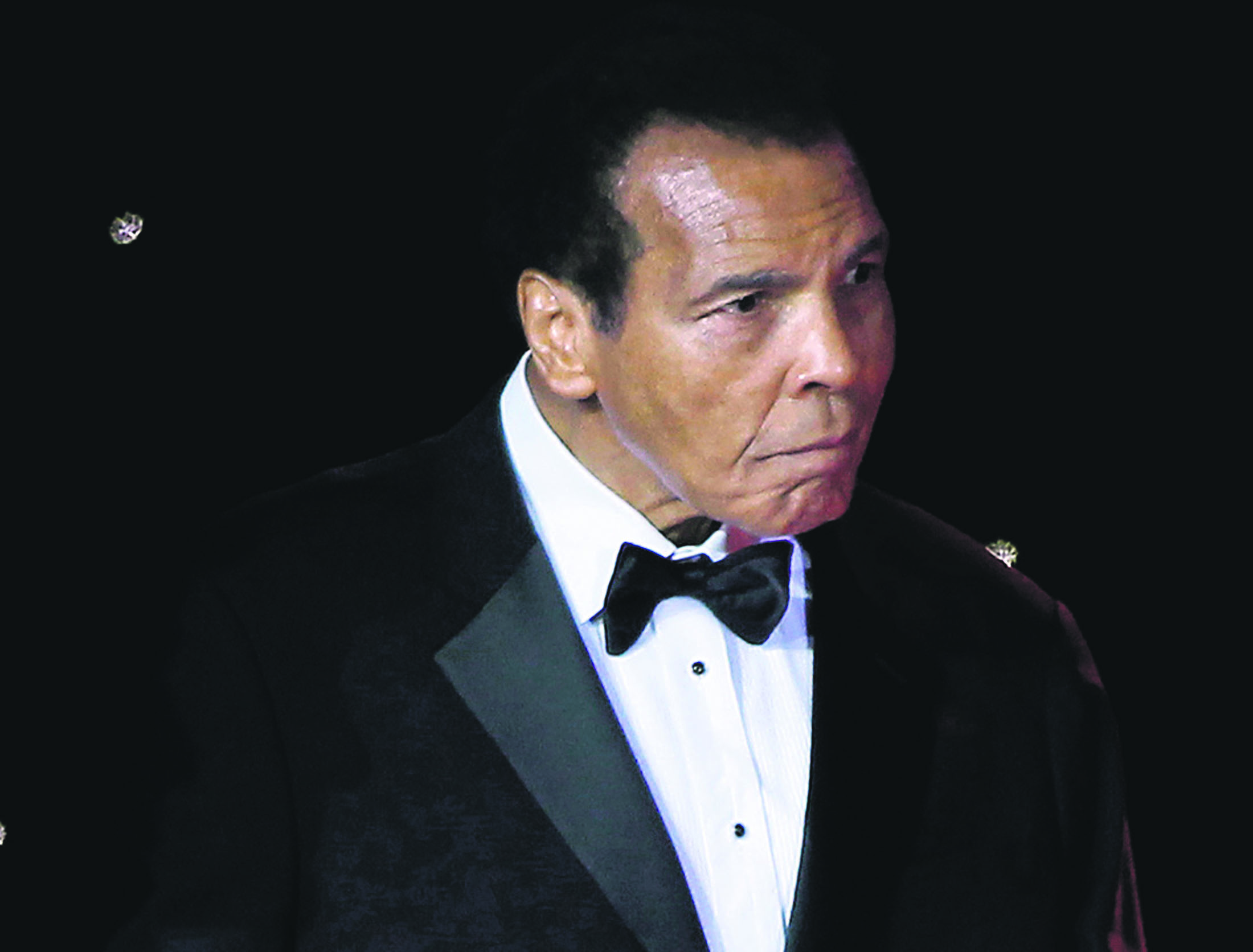 Boxing legend Muhammad Ali criticized Republican presidential front-runner Donald Trump's proposal to ban Muslims from entering the United States, calling on Muslims "to stand up to those who use Islam to advance their own personal agenda."
Ali, one of the most famous Muslims in the world, issued a statement saying, "True Muslims know that the ruthless violence of DAESH goes against the very tenets of our religion." He added, "I believe that our political leaders should use their position to bring understanding about the religion of Islam and clarify that these misguided murderers have perverted people's views on what Islam really is." Ali's statement Wednesday, first reported by NBC News, did not identify Trump by name but was directed at "presidential candidates proposing to ban Muslim immigration to the United States." "They have alienated many from learning about Islam," Ali wrote.
President Barack Obama, in a televised address to the nation Sunday night, called on Americans to reject discrimination, saying, "Muslim Americans are our friends and our neighbors, our co-workers, our sports heroes." On Twitter early Monday, Trump asked, "What sport is he talking about, and who?" even though Trump has met Ali several times, and even received an award named after the former heavyweight champion in 2007. The 73-year-old Ali, who was born Cassius Clay, converted to Islam and changed his name in 1964.
Also on Wednesday, Detroit Lions running back Ameer Abdullah, who is Muslim, spoke with reporters about Trump's proposal. "When you have someone like him say some things he has a very large following it's kind of disappointing from my perspective," Abdullah said. "I just encourage everyone to educate yourself before you take a stance on something that you may not really know about."
Kareem Abdul-Jabbar condemns Trump's remarks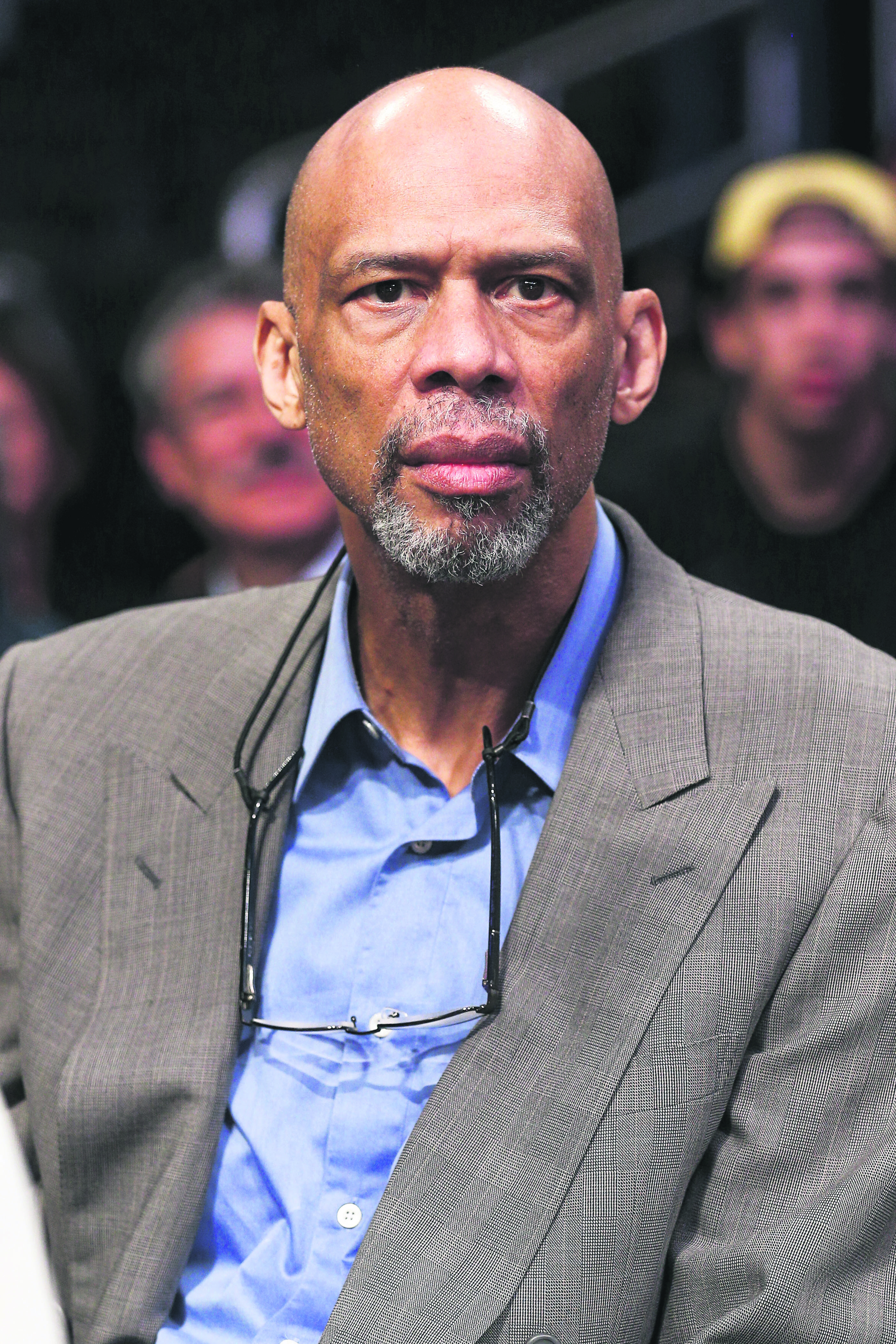 Basketball Hall of Famer Kareem Abdul-Jabbar, a Muslim sports icon, weighed in on Wednesday after Republican presidential hopeful, Donald Trump's Islamophobic remarks to ban all Muslims form the U.S., with an essay on Time.com. He described Trump as the terrorist group DAESH's "greatest triumph," while adding that Trump is a candidate who "preys on the fears of the public, doing Daesh's job for them." Abdul-Jabbar wrote that Trump's claims "have elevated him to the level of a James Bond super-villain. And like those villains, he is doomed to failure."
Facebook's Zuckerberg promises support for Muslims on social network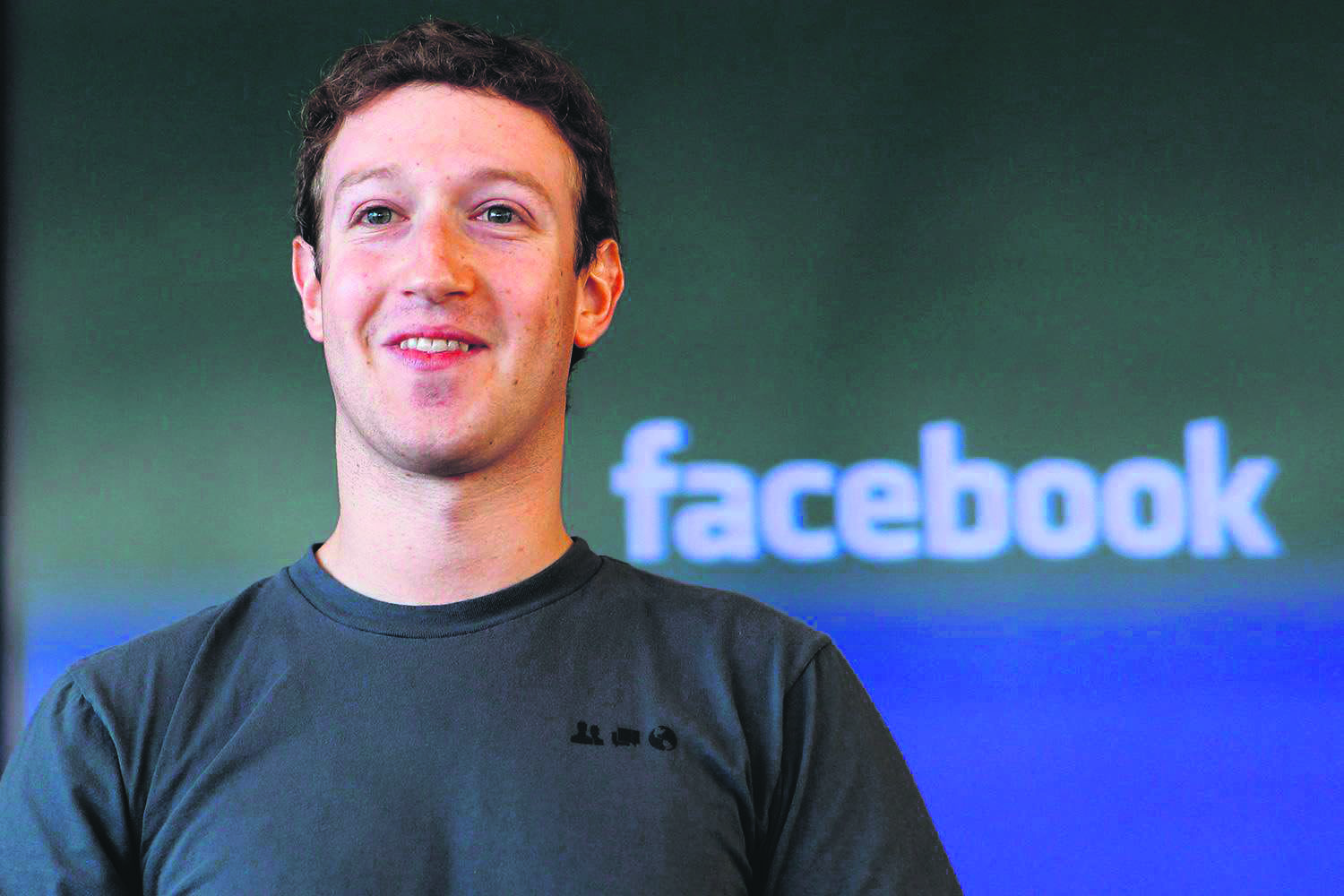 Facebook CEO Mark Zuckerberg is offering words of support for Muslims who fear retaliation for the recent violent attacks by Islamic extremists in Paris and San Bernardino.
In the wake of those attacks, Zuckerberg wrote on his personal Facebook page Wednesday that he wants to assure Muslims they are welcome on Facebook and that "we will fight to protect your rights and create a peaceful and safe environment for you." Republican presidential candidate Donald Trump has proposed barring all Muslims from entering the United States. Other political leaders have condemned Trump's proposal as discriminatory.
Zuckerberg did not refer specifically to any proposal, but the co-founder of the world's biggest social network said, "As a Jew, my parents taught me that we must stand up against attacks on all communities."
Trump postpones Israel trip amid controversy

U.S. Republican presidential candidate Donald Trump yesterday postponed his trip to Israel amid a controversy over comments about temporarily barring Muslims from entering the United States. Trump announced the decision in a post on his Twitter feed and said he would meet Israeli Prime Minister Benjamin Netanyahu "at a later date after I become president of the U.S." The decision comes just days after Trump provoked an international controversy by calling for a temporary ban on Muslims entering the United States, remarks that sparked calls in Israel for Netanyahu to cancel plans to meet the Republican presidential contender.