A former top CIA official emphatically endorsed Hillary Clinton for president Friday, calling Donald Trump a security risk for the U.S. and an "unwitting agent" of Russian President Vladimir Putin.
"Mr. Putin played upon Mr. Trump's vulnerabilities by complimenting him," wrote former CIA deputy director Michael Morell in a New York Times op-ed. "In the intelligence business, we would say that Mr. Putin had recruited Mr. Trump as an unwitting agent of the Russian Federation."
A self-identified nonpartisan who has worked under both Republican and Democratic governments, Morell called Clinton "highly qualified" to lead the U.S., having worked with the Democratic nominee when she served as secretary of state.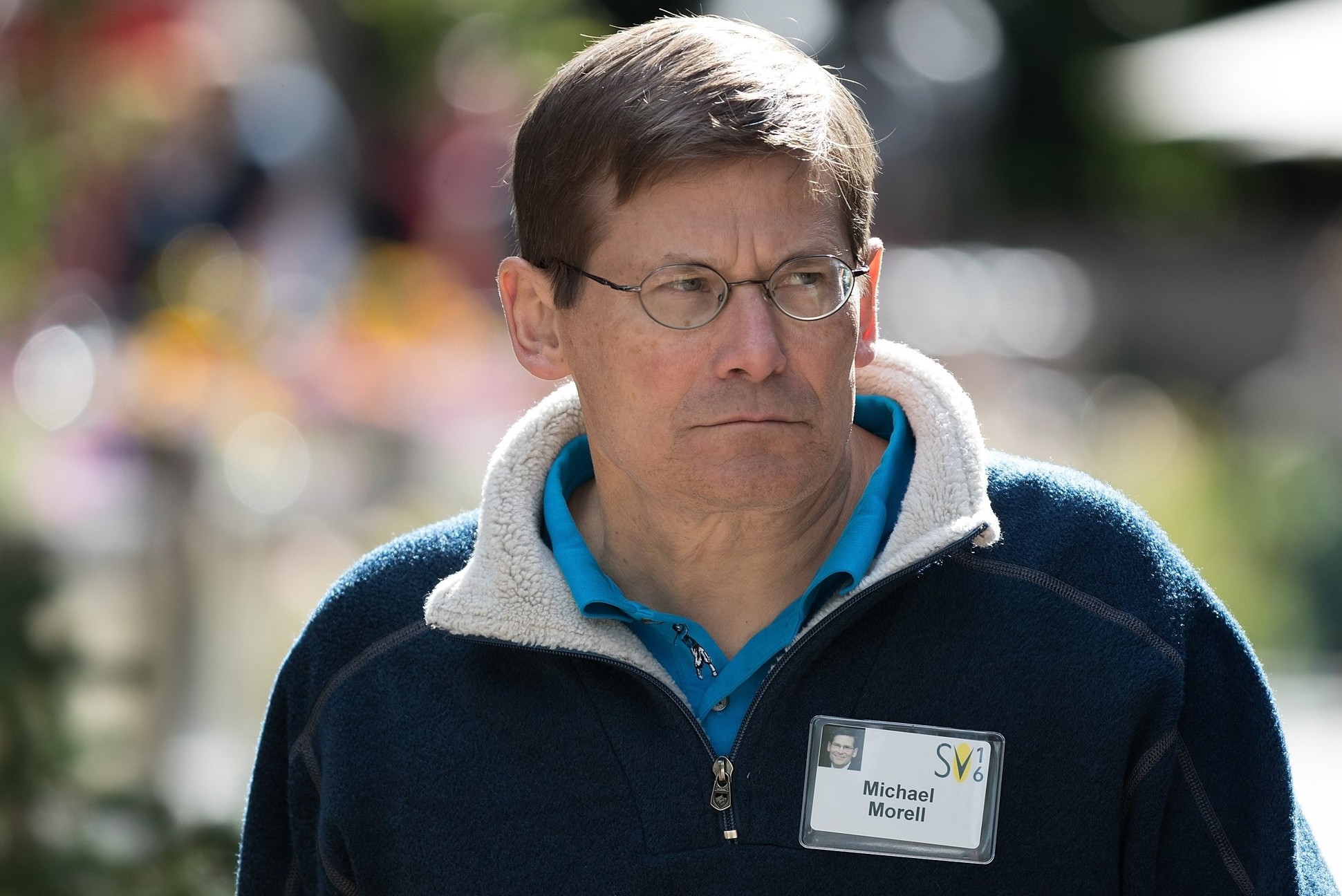 "Clinton is highly qualified to be commander in chief," Morell wrote. "I trust she will deliver on the most important duty of a president - keeping our nation safe."
"Donald J. Trump is not only unqualified for the job, but he may well pose a threat to our national security."
The ex-intelligence chief also said Trump's proposal to bar Muslims from entering the U.S. "clearly contradicts the foundational values of our nation" and "plays into the hands of the extremist narrative that our fight against terrorism is a war between religions."
The Republican presidential candidate has repeatedly proposed banning Muslims from entering the United States on counterterrorism grounds.
"My training as an intelligence officer taught me to call it as I see it," Morell said. "Our nation will be much safer with Hillary Clinton as president."

Trump intensified his anti-Muslim rhetoric after the mass shooting in Orlando, in which a U.S.-born Muslim man killed 49 people at a gay nightclub, calling for a suspension of immigration from countries with "a proven history of terrorism".
He reiterated his call for more surveillance of mosques and warned that radical Muslims were "trying to take over our children." While Democratic and several Republican leaders have distanced themselves from Trump's comments, many American Muslims say his stance has fueled an atmosphere in which some may feel they can voice prejudices or attack Muslims without fear of retribution.
"What Trump did was make these hidden thoughts public. He gave people permission to speak out loud, he removed the shame associated with being prejudiced. People know that they won't be punished," Sarah Ibrahim told Reuters.
Trump has rejected the criticism that his rhetoric is racist, and has said he is often misunderstood by the media and his opponents.