Turkish Americans and American Muslims staged a rally on Sunday in front of the White House to show support for Turkish democracy after the failed Gülenist coup of July 15.
The 'Democracy against Coup' rally was organized by the Turkish American National Steering Committee (TASC), which is an umbrella organization for approximately 150 Turkish-American associations.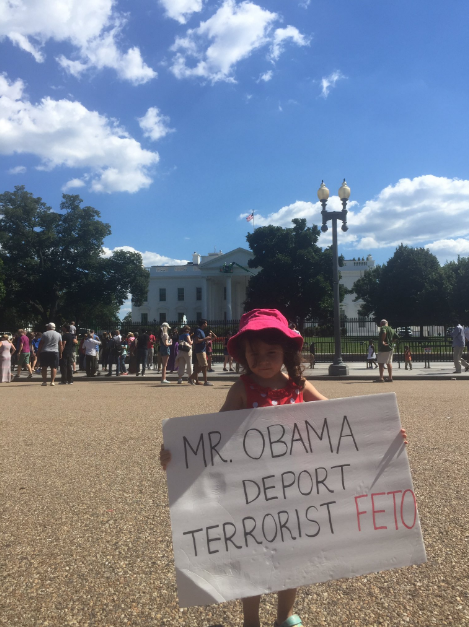 Scores of Turkish citizens living in the U.S. and Muslim Americans from Virginia, Maryland, New Jersey and New York attended the rally which took place at 2 p.m. local time (1800GMT).
During the rally, the Gülenist Terror Organization / Parallel State Structure (FETÖ/PDY) behind the failed bloody coup on July 15 was protested and condemned.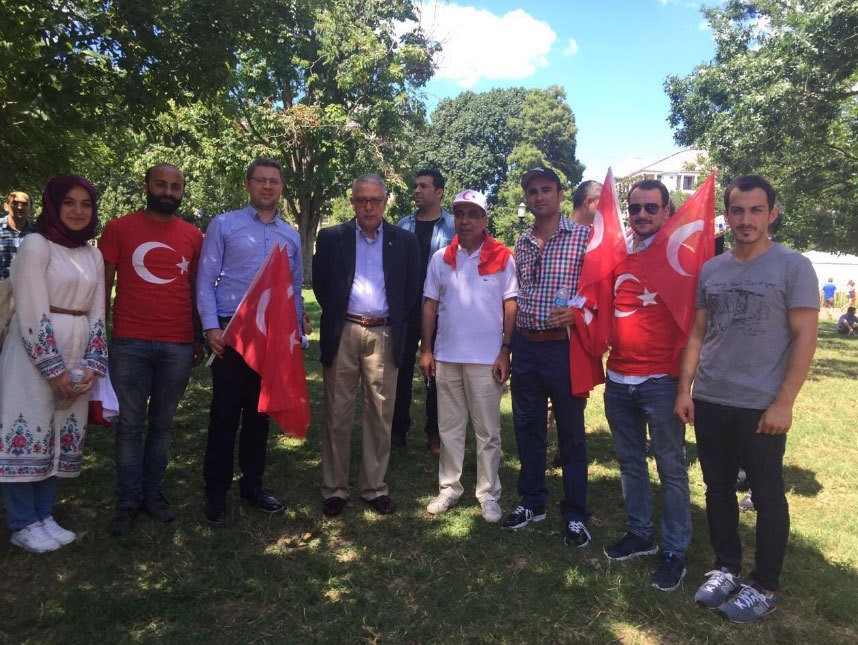 U.S. representatives of Turkey's ruling Justice and Development Party (AK Party), main opposition Republican People's Party (CHP) and Nationalist Movement Party (MHP) also read a joint memorandum to condemn the coup attempt and show solidarity for Turkey.


During the failed coup attempt, 240 people were killed, and nearly 2,200 injured. Since then, dozens of protests across the world have been staged to show solidarity with President Recep Tayyip Erdoğan's democratically elected government.
Sunday's rally was the third in Washington DC since the putsch attempt.