A dangerous weekend weather system killed at least 18 people in the U.S. South, with Georgia officials reporting more than a dozen deaths on Sunday after severe thunderstorms and tornadoes buffeted several states.
Families in Dougherty County in the state of Georgia huddled on the side of a road Sunday, surveying the wrath of a storm that destroyed mobile homes and downed trees, according to video posted by county commission chairman Chris Cohilas.
"This is absolutely devastating," Cohilas said in the video uploaded to Facebook. "It looks like a nuclear bomb went off."
"I've never seen anything like it."
The county's emergency management agency tweeted that shelters were being set up for displaced residents.
At least 14 people had died in south-central Georgia over the weekend, according to the state's Emergency Management and Homeland Security Agency.
And five were still missing according to Adel Mayor Buddy Duke, amid a scene of flattened houses and trees and cars thrown in a heap like toys.
Four others died and 20 were injured on Saturday morning by a tornado that swept through southern Mississippi, according to that state's emergency services agency.
President Donald Trump told reporters Sunday he had offered his condolences to Georgia Governor Nathan Deal, calling the storms "vicious and powerful and strong."
"On behalf of all of us, condolences," Trump said, noting that Florida and Alabama had also been impacted.
Deal had declared a state of emergency in Georgia for seven south-central counties. He said in a statement that the state would request federal assistance in the storms's aftermath.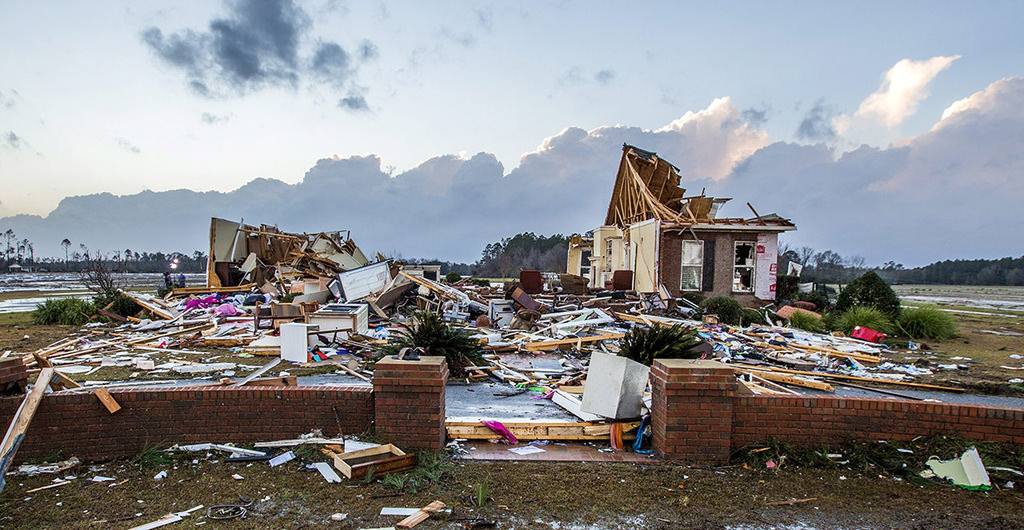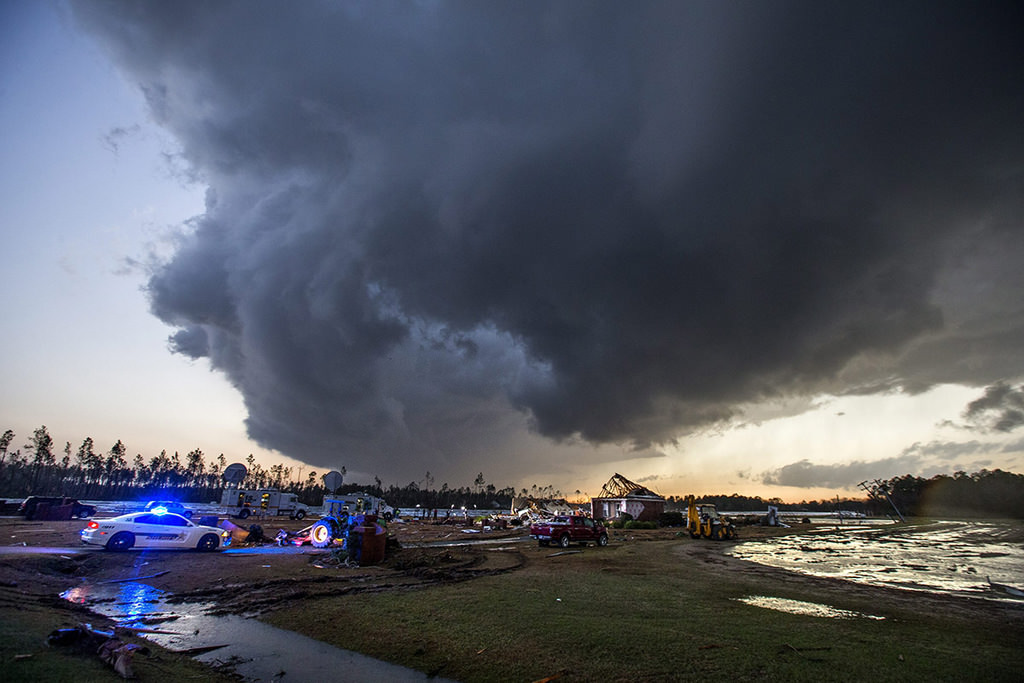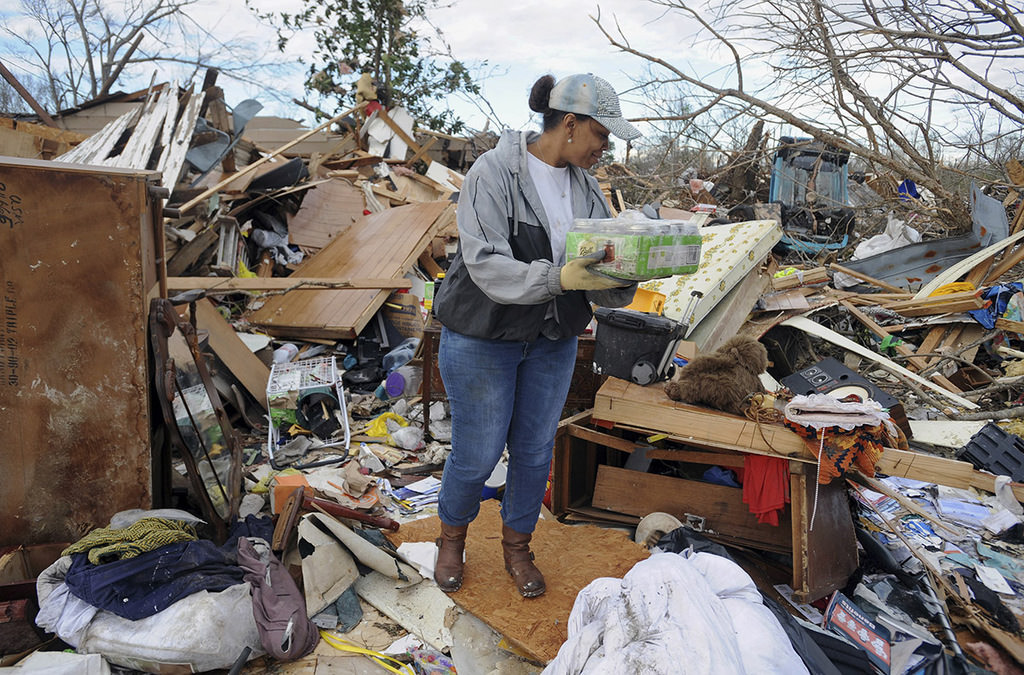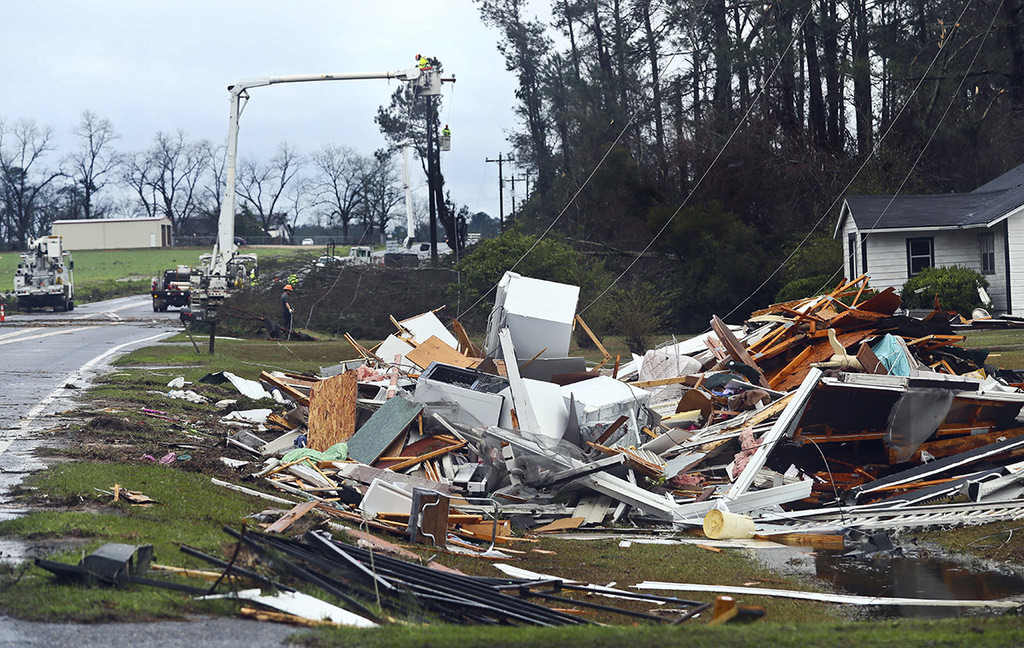 "These storms have resulted in loss of life, numerous injuries and extensive property damage," Deal said. "Our thoughts and prayers are with Georgians suffering from the storm's impact."
"I urge all Georgians to exercise caution and vigilance in order to remain safe and prevent further loss of life or injuries," he said.
The Federal Emergency Management Agency said it had issued "only the 3rd High Risk (tornado) threat issued since 2000 that includes FL. Be safe."
FEMA said that it had sent liaison officers to Alabama, Mississippi, Georgia and Florida "to support response activities and additional teams are on alert."
Tornado activity in the United States historically has been at lower levels in January and February.
The National Oceanic and Atmospheric Administration reported extensive damage in some parts of Georgia, with numerous felled trees and downed power lines in several counties.
Authorities warned that more severe weather could threaten parts of the Carolinas, southern Georgia and much of Florida with strong damaging gusts, large hail and a risk of tornadoes.
The agency noted that tornadoes at night were "particularly dangerous" because they are often fast-moving and difficult to see.