California's biggest wildfire on record raged yesterday as hot and windy conditions challenged thousands of fire crews battling eight major blazes burning out of control across the state.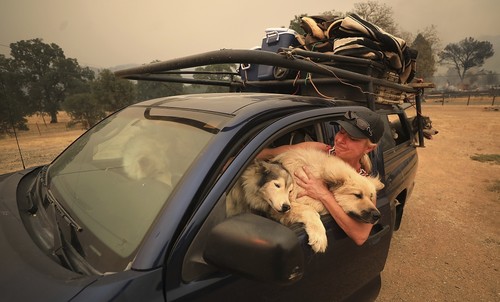 The Mendocino Complex grew to span 283,000 acres (114,526 hectares) on Monday when two wildfires merged at the southern tip of the Mendocino National Forest, the California Department of Forestry and Fire Protection said. It is the largest of eight major fires burning out of control across California, prompting U.S. President Donald Trump to declare a "major disaster" in the state.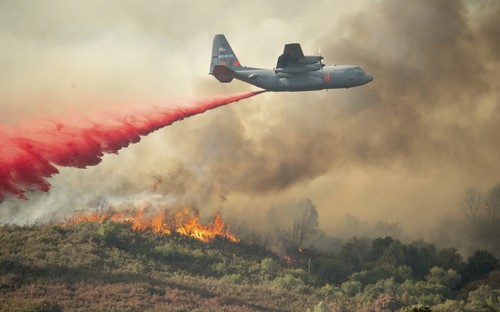 The size of the fire has surpassed that of last year's Thomas Fire, which burned 281,893 acres in Santa Barbara and Ventura counties when it destroyed more than 1,000 structures. Temperatures could reach 110 degrees (43 Celsius) in Northern California over the next few days with gusty winds fanning the flames of the complex, a National Weather Service meteorologist said.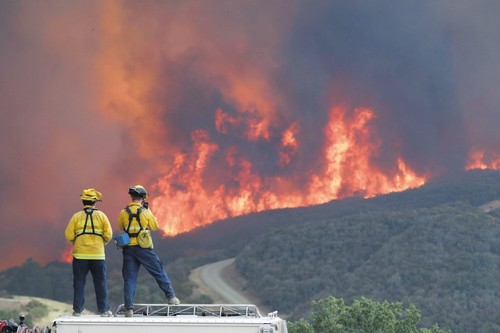 The 3,900 crews battling the Mendocino Complex on Monday were focusing on keeping flames from breaking through fire lines on a ridge above the foothill communities of Nice, Lucerne, Glen Haven, and Clearlake Oaks, said Tricia Austin, a spokeswoman for Cal Fire.