Internationally acclaimed, young Iranian artist Javad Alamdari will hold his latest solo exhibition on Dec. 22 at Gallery Eksen. The painting exhibition titled "Black Holes" explores deep space through various black holes – a phenomenon that puzzles the artist, affecting his artistic work to its core. "Black holes are a part of the space-time zone," said Alamdari, commenting on his artwork. "Apart from its scientific features, for me, black holes are reminiscent of inner, intellectual beauty both artistically and aesthetically; hence, I want to the draw these black holes and share them with other people." A star that is about to die consumes all the energy in its core and is destroyed by its own energy, exploding from within. When a star runs out of nuclear fuel, gravity gets the upper hand, and the material in the core is compressed even further. The more massive the core of the star is, the greater the force of gravity that compresses the material, collapsing it under its own weight. Following the explosion, space-time is deformed and black holes are created.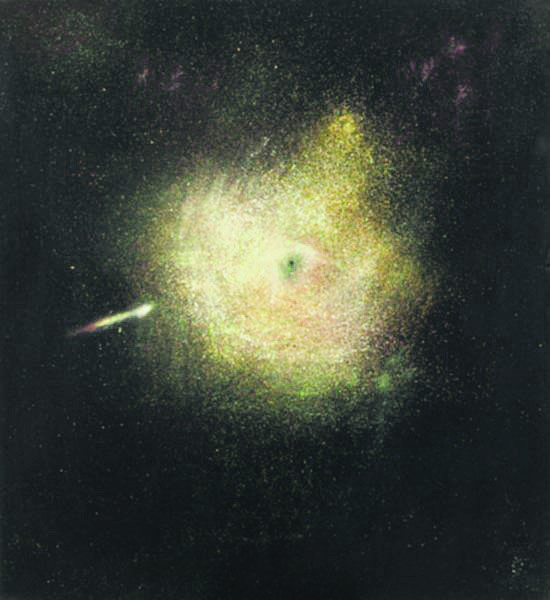 Nothing, not even light, can escape the pull of gravity from a black hole. "I have to say that there are things about black holes that occupy my mind all the time. There is no doubt that the unsolved problems about black holes that are in my head deeply affect my artistic process," said Alamdari.
According to the artist, the nature of black holes and their secrets are what triggered his curiosity. Alamdari characterizes his artwork as abstract expressionism, as he draws his paintings based on his knowledge of black holes as well as the images that appear in his mind. "The artist always wants to know everything about the modern world including science and art, as well as the society he or she is a part of. The artist also wants to leave his or her mark on the world and be useful to the people around," Alamdari concluded.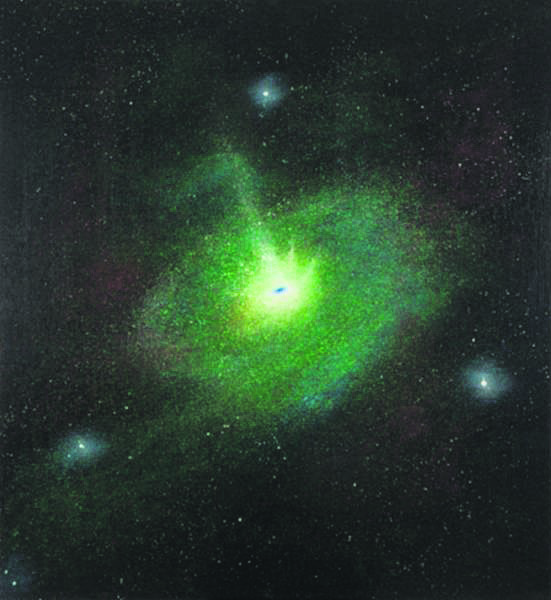 Alamdari's solo exhibition "Black Holes" opens its doors to art lovers on Dec.22 and will run until Dec. 31 at Gallery Eksen in Nişantaşı, Istanbul. For further information you can call 90 212 219 08 50 or contact the gallery via info@galerieksen.com. About Javad Alamdari
Born in 1984 in Iran, Alamdari took an interest in painting at a very early age thanks to his family, which has a number of artists. He studied fine arts during high school and received an education in graphic design. Focusing on modern art in his works, Alamdari moved to Istanbul at the age of 21. As soon as he settled down in the city, he began to work as an apprentice in the workshop of artist Devrim Erbil. He held various solo and group exhibitions at the Ayşegül Bayrak Art Gallery in Nişantaşı with colleagues from the Devrim Erbil Workshop. His first exhibition was a group display held at the Ayşegül Bayrak Art Gallery in 2007. Until 2012, the artist continued to be a part of group exhibitions. He organized his first solo display in 2012 at İSO Art Gallery in Istanbul and held his first exhibition in Iran in 2014. Recently, the artist began to work on abstract paintings and focused on black holes. Currently, Alamdari continues his career as an artist, holding workshops in Istanbul and Iran.