Turkey's international graphics designer Gürbüz Doğan Ekşioğlu's new exhibition "Comma" will open at the Rectorate Art Gallery (RSG) of Istanbul Technical University (İTÜ) on Feb. 11. Ekşioğlu, who made a distinguished name for himself in both Turkey and the United States with his delicate works bringing art and intelligence together, will display close to 50 of his works at the exhibition. The designer's previous and recent works - including sketch, canvas, photography and 3-dimensional works - can be seen at İTÜ RSG until March 3.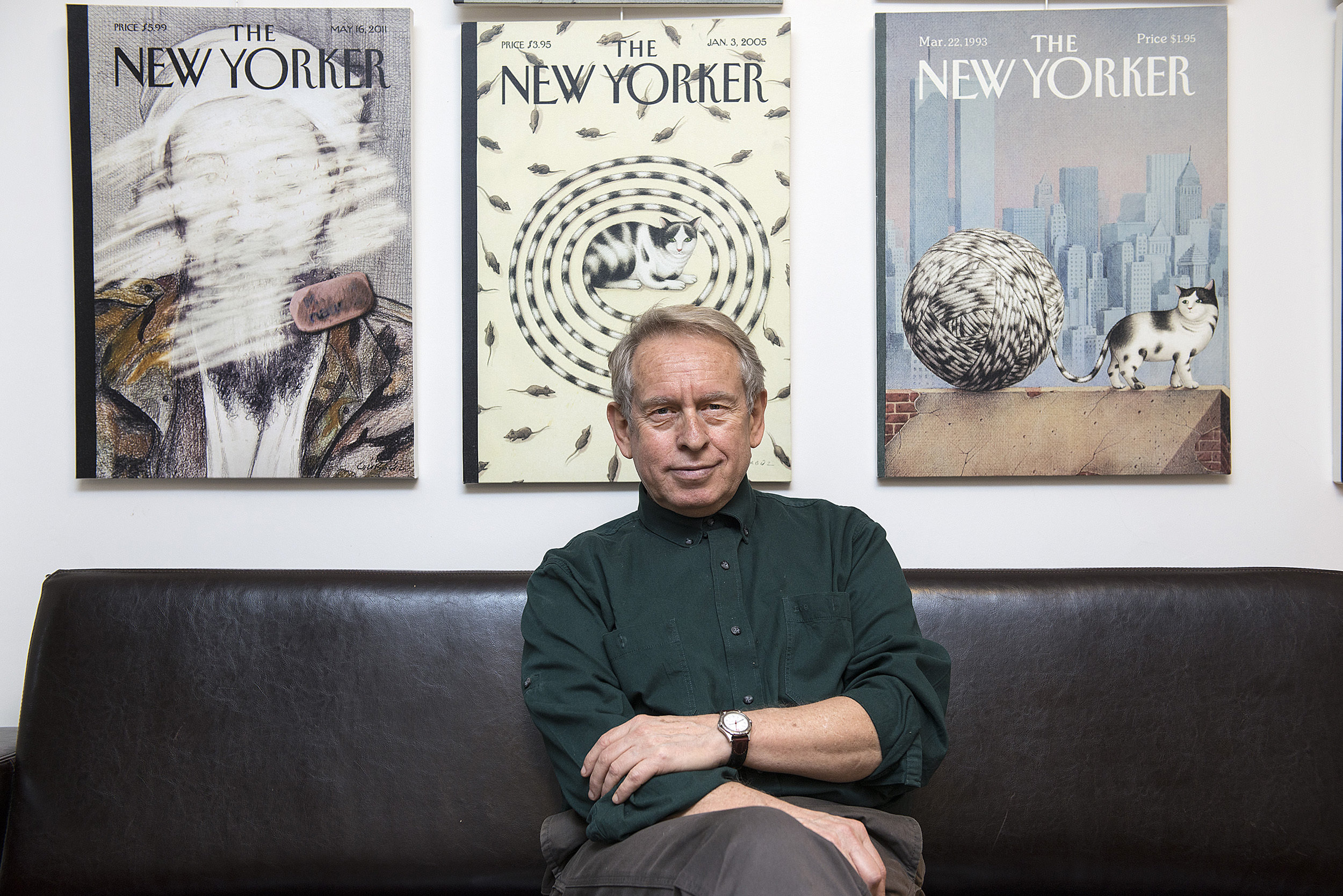 Gürbüz Doğan Ekşioğlu

The gallery is located on the İTÜ Ayazağa campus in Maslak, and can be visited by art lovers everyday between 9:00 a.m. and 8:00 p.m. According to Ekşioğlu, exhibitions offer a short break that allows him to focus on creating new works. Defining this break as putting a "comma" between his works, Ekşioğlu also chose it as the title for his 26th exhibition.
Cover designs for the US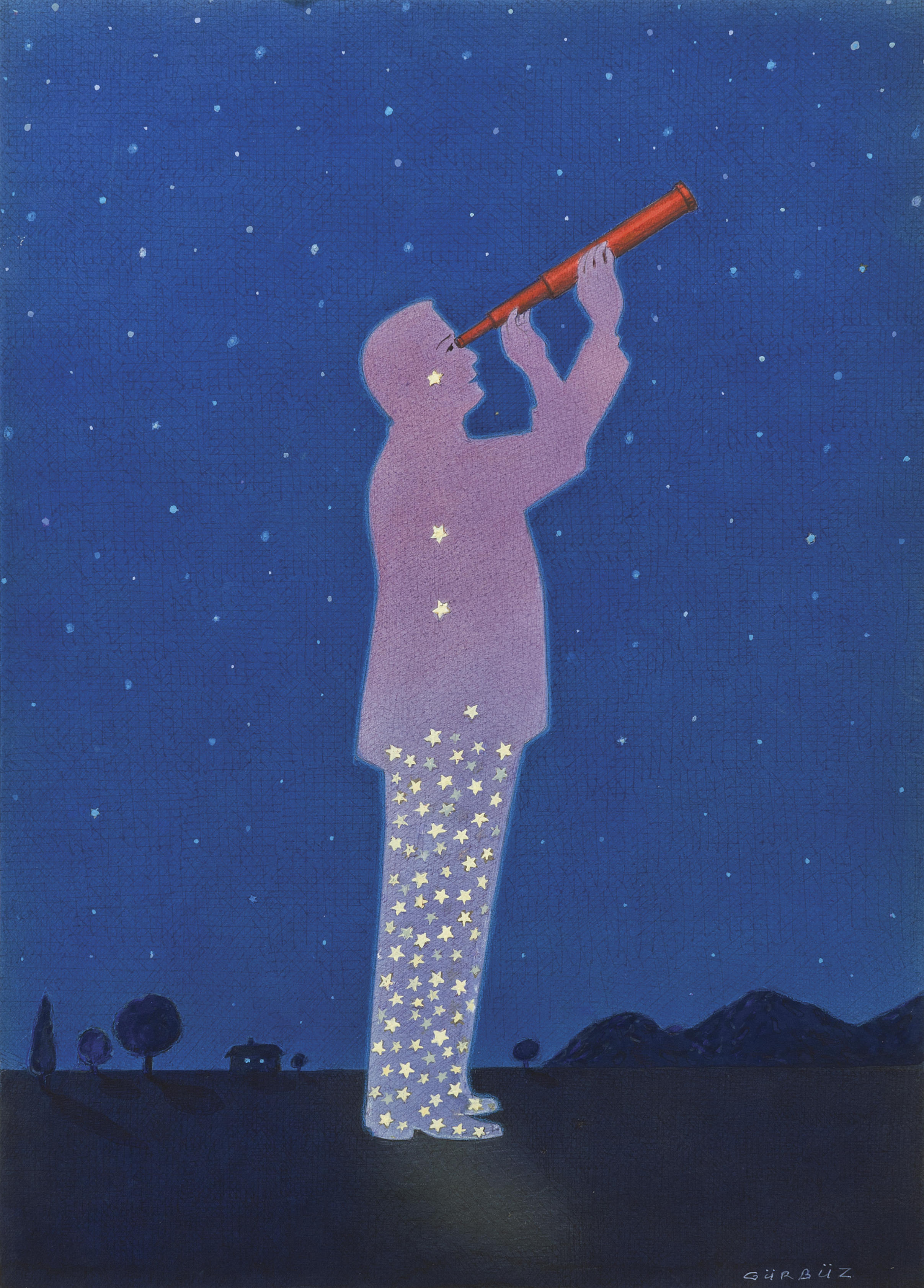 "For as long as I can remember, I have been holding a pen and it has become an extension of my body," said Ekşioğlu, who started his art career as a cartoonist 39 years ago. He has won more than 70 awards during his career. His works have been published in international publications such as The New Yorker, Forbes, The Atlantic Monthly and The New York Times. Among prominent U.S.-based publications, he was featured in The New Yorker six times and published once in Forbes, and have designed covers for other publications.
Humor is a serious business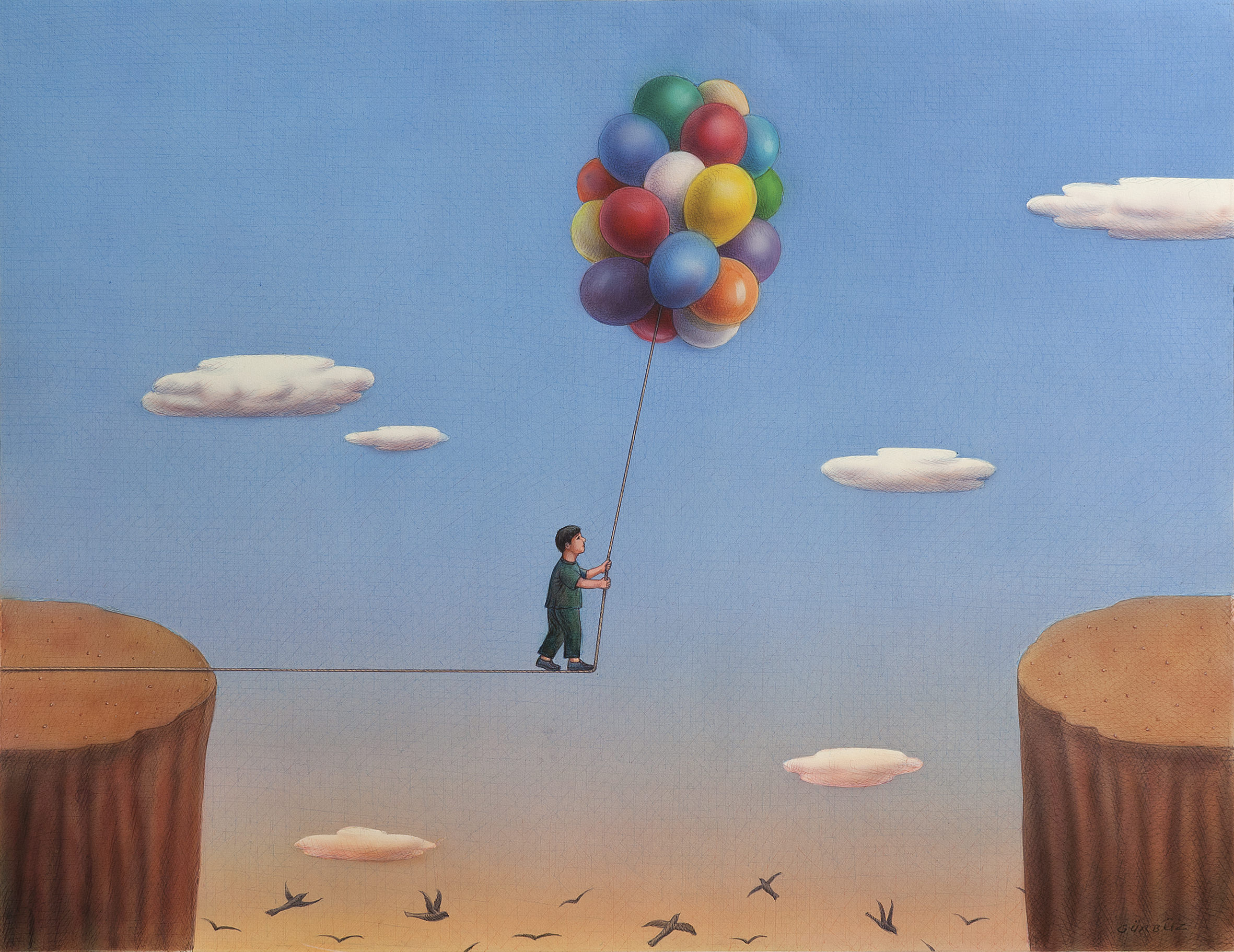 Another pioneer of the art world, Balkan Naci İslimyeli, issued the following statement in which he highlighted the importance of Ekşioğlu's works on the eve of the exhibition. "Art is an act of producing fruit with a special taste by injecting muse, experience and precision. Gazing around Gürbüz Doğan Ekşioğlu's gardens of humor, which are full of sweet and sour fruit, we are given a unique opportunity. The future generations who taste the products of the garden he has grown and fostered step-by-step for many years will learn that humor can be sensible and permanent when combined with creativity, intelligence, criticism and bravery. As Ekşioğlu silently tells us, humor is a serious business," İslimyeli said. İTÜ RSG was opened in early 2014 as a new meeting point for art, the İTÜ community and Istanbulites. So far, 10 exhibitions have been opened at the gallery where the works of artists from different disciplines have been displayed. The gallery, with its central location and easy access to various forms of transportation, is located on the entrance floor of the Rectory building on the İTÜ Ayazağa campus. The gallery can be visited everyday between the hours of 9:00 a.m. and 8:00 p.m. In addition, a special e-magazine is published for each exhibition. The interviews with the artists and videos related to the preparatory efforts for the exhibitions can be seen in the e-magazine, available online at: www.rsg.itu.edu.