Organized by Istanbul Foundation of Culture and Arts (İKSV), the third Istanbul Design Biennial will begin on Oct. 22. The design biennial aims to explore the intimate relationship between humans and design.
Curated by Beatriz Colomina and Mark Wigley, the third Istanbul Design Biennial is titled "ARE WE HUMAN? : The Design of the Species : 2 seconds, 2 days, 2 years, 200 years, 200,000 years."
Over 70 projects by designers, architects, artists, historians, archaeologists and scientists from 13 countries will be displayed at the Galata Greek Primary School, Studio-X İstanbul and DEPO in Karaköy, "Alt" in Bomonti and the Istanbul Archaeological Museum.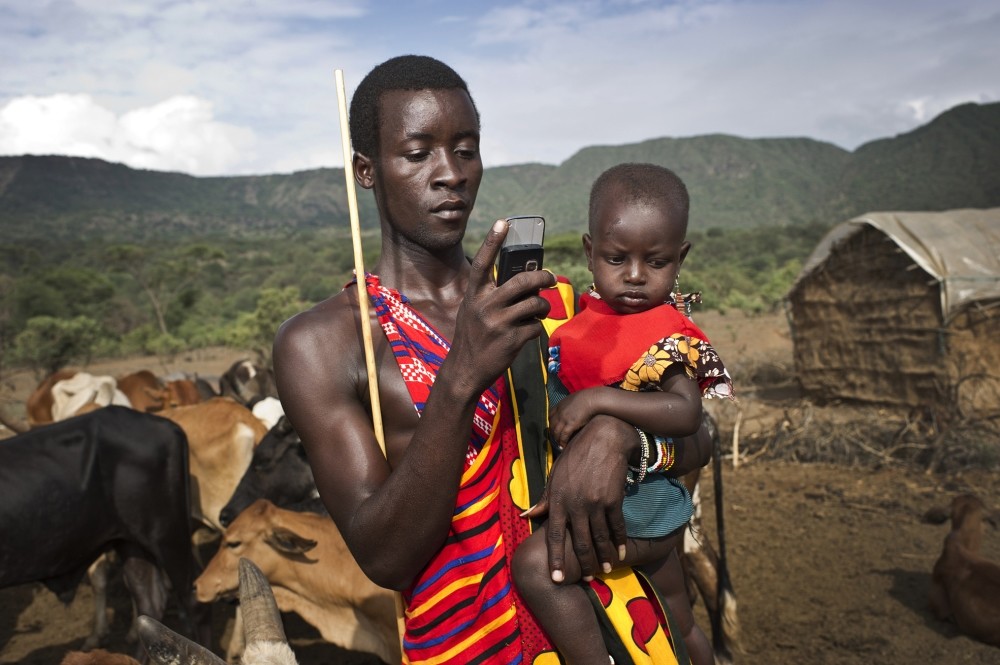 Masai farmer using mobile phone to check the latest market production prices
The Biennial's "Open Call" section will evaluate more than 200 videos from 36 countries, while articles from more than 50 world-famous writers will be published as part of the "Superhumanity" project.
Under "Turkey Design Chronology" project, experts from different disciplines in Turkey will assemble and create a chronology of the Turkish design industry, along with a library related to the history of design in Turkey.
In addition to the exhibitions, the "Academy Program" will feature panels covering projects being conducted in universities within the scope of the biennial's theme, in collaboration with universities from Turkey and abroad.
City inhabitants will encounter the design through the "Creative Districts" project, which will feature special projects and events at design-oriented venues in Istanbul, to enable visitors to observe and learn about the various disciplines and stages of design.
The "Designing the Body" biennial section invites visitors to explore the human body as a reconstructed structure, while the "Designing the Planet" program will unite art lovers with a series of projects that asks them to rethink the human design of vast territories and ecologies.
Other projects featured in the biennial include "Designing Life" which will explore new forms of mechanical, electronic and biological life and the "Designing Time" which presents a new type of archaeology, ranging from the first human tools and ornaments, to social media channels that enable us to redesign themselves and our artifacts in just two seconds.
Supported by the Prime Ministry Promotion Fund, Ministry of Culture and Tourism, Istanbul Metropolitan Municipality and Beyoğlu Municipality, the third Istanbul Design Biennial will be held between Oct. 22 until Dec. 4, 2016.