The Istanbul Mamut Art Project​ is an art event dedicated to engaging emerging artists with new collectors, galleries and curators and returns this spring, providing an important platform for 50 up-and-coming creative talents working in a range of disciplines throughout Turkey. Directed by Seren Kohen​ and sponsored by Akkök Holding​, the 5th edition of Mamut Art Project will be held between April 26 and April 30 ​at Istanbul's Küçük Çiftlik Park​.
Fifty artists have been selected from over 1,000 applications by a jury of five multi-disciplinary experts comprising Sarkis​, an acclaimed conceptual artist who has exhibited at the Solomon R. Guggenheim Museum, the Musee d'Art Contemporain, the Centre Georges Pompidou and the Turkish Pavilion of the 56th International Venice Biennale; Elif Bayoğlu​, Istanbul consultant at Sotheby's and former head of Contemporary Turkish Art; Övül Durmuşoğlu, curator at documenta 13, the 13th International Istanbul Biennial and selected by Artsy as one of the 20 Most Influential Young Curators of Europe; Murat Alat​, art critic for Art Unlimited magazine and Sanatatak.com and Ali Raif Dinçkök​, chairman of the Board of Directors of Akkök Holding and collector. Director of Mamut Art Project Kohen was born in 1983 in Istanbul.
Graduating from the Department of Photography and Imaging at NYU Tisch School of The Arts, Kohen returned to Istanbul in 2006 and worked in photography and film production until she decided to establish the Mamut Art Project in 2012. Since the launch of Mamut's first edition in 2013, she has been working as the founding director of the project. "Mamut Art Project supports the most exciting emerging artistic talent working in diverse disciplines across Turkey and the wider region. It provides a unique opportunity to discover and experience art, and engage personally with artists, offering an important alternative to the established commercial art fair model.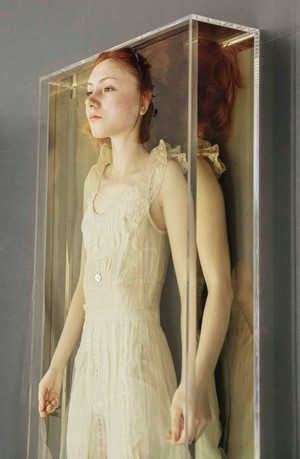 Since the first edition, which was held five years ago, Mamut has played an important role in developing the careers of some of Turkey's most promising new artists, whilst also inspiring new generations of art collectors and patrons. This has encouraged me to consider organizing Mamut abroad. I am looking forward to reaching out to young talents in different countries and regions in the near future," Kohen said. In its fifth year, each of the 50 participating artists will have 10 square meters of exhibition space to show their work over four days to emerging and established collectors, gallery owners and curators. Over 400 individual works will be exhibited across a wide range of disciplines, including painting, sculpture, collage, miniature, photography, yarn art, game art, sound art, digital art, comic art, street art, graffiti, new media and installation.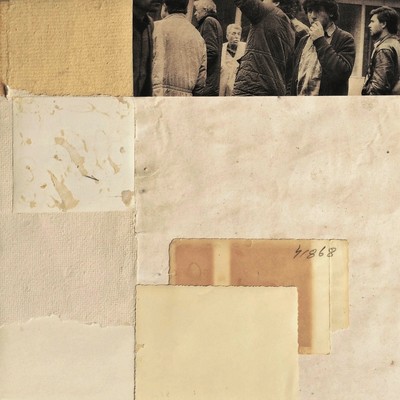 Mamut Performances For the first time this year, Mamut Art Project will include a dedicated performance space with a performance program ​curated by Simge Burhanoğlu​, founder of Performistanbul and Seyhan Musaoğlu​, founder of Space Debris. Now in its second year, Mamut Performances 2017 will explore the question "​How are you?​,"​ investigating what lies beneath this ordinary question through performance art. Artists to perform in this section will be selected by the curators following the open call for applications. "ikonz"​ by Krüw KRÜW​ is an Istanbul based artist collective with 20 artists from different fields including illustrators, sculptors and street artists.
For the 5th edition of Mamut, Krüw will be creating an exclusive series of works, involving different interpretations of various iconic art pieces, which gives the title of "ikonz​"​ to the series. One of the objectives of the collective is to demonstrate that art should be accessible so all works in "ikonz" will be silkscreen prints and will be available at affordable prices over four days at Mamut.