Jeff Talks is a public talk series organized four times a year. Invited speakers, mostly cultural practitioners, attempt to invent unfamiliar ways to approach the familiar or follow familiar steps to pursue the unfamiliar. Developed by Esen Karol and Bülent Tanju, and put into practice with the support of Johannes Buch in 2010, Jeff Talks was named after the 12 Jeff folding chairs that fit into the space in Karol's studio, suitable for presentations with a projector.
In the early years, the talks were carefully recorded and shared online since they were attended by a limited number of guests due to lack of space. With growing interest over time, Jeff Talks first moved to ARK Kültür, which housed more Jeff chairs, then to Studio-X Istanbul, and eventually became a Manifold event in 2016. An individual poster was designed for each Jeff Talks while a specially baked cake, whose ingredients were chosen by the speaker, were served with pots of filter coffee at every event.
Organized by art initiative Manifold in collaboration with SALT, "Jeff Talks Back to Back" comprises an exhibition, five workshops, a series of presentations, two Jeff Talks, and screenings of previous talks at SALT Beyoğlu. While the posters will be present in the Forum, the recordings made available by Burak Eril for the first four years and then by Işık Kaya since December 2014 will be screened in the Walk-in Cinema. Onur Ceritoğlu's intervention engaging in the up-cycle, reuse-recycle and repair of the 12 worn-out Jeff chairs is accompanied by a poster workshop by Esen Karol, a fanzine workshop by Johannes Buch, a cake workshop by Didem Şenol and a photography workshop by Orhan Kolukısa.
Jeff Talks poster workshop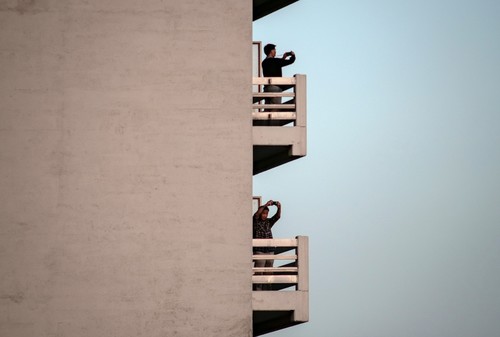 A special new poster has been designed for the speakers of Jeff Talks, every year since 2010. With this series, subject to various technical rules, designers can experiment in making the poster as a new medium. Out of 300 posters, 250 are folding posters.
At this workshop the poster for the last event of 2018 will be designed, which will be led by Esen Karol. The sketches developed at the workshop will be exhibited throughout the consecutive Jeff Talks at SALT Beyoğlu, Forum. The poster of the 34th Jeff talks in December will be selected by the method determined during the workshop and printed before the event.
Participation in the workshop, which is open to students and professionals focusing on graphic design or illustration, is limited to 16 seats. For participation, a laptop computer and Adobe Illustrator/InDesign or similar design programs are required.
Works continue at Esen Karol's single person workshop established in Istanbul in 1996 focusing on Manifold, which started online publication on July 14. Karol gave lectures at Istanbul Bilgi University's Visual Communication Design Program from 2003 to 2012 and implemented the Jeff Talks speech program in 2010.
Cake workshop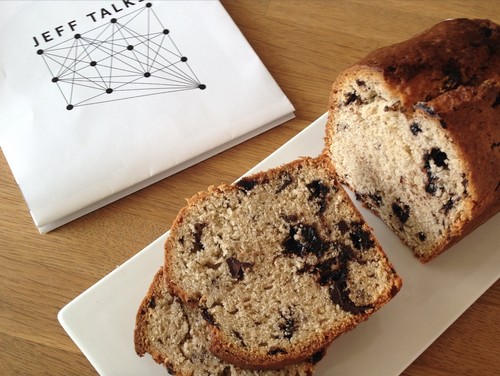 The participants of this workshop led by Didem Şenol on Aug. 10 will be preparing six different cakes. At the workshop to be held at Salt Beyoğlu's Mutfak (Kitchen), details about cake making will be discussed and applied. At the end of the program, which will be accompanied by conversations about the recipes, the participants will get to taste the cakes that come fresh out of the oven.
Didem Şenol received training at the French Culinary Institute in New York. She opened Lokanta Maya in Karaköy district in 2010 and Gram in 2012. Her books "Kızınız Defneyi, Oğlumuz İskorpite" ("We would like to marry your daughter Daphne with our son Scorpion Fish," 2010) and "Biraz Maya, Biraz Gram" ("A little bit of Yeast, a little bit of Gram," 2015) were published by Yapı Kredi Publications. She believes it makes a difference to cook with local and seasonal materials. She works for creating "good food" via working with her team who are both producers and are devoted to cooking and restaurant operations.
3 Pieces workshop
To be held on Aug. 14, this workshop, which can be deemed as an essay on photographic narration, will focus on the narrative itself, from movement to extreme stability, the aesthetic satisfaction and the search for appreciation. It will try to examine methods that seek structure instead of balance and composition and will push the participants to look for creative methods while limiting them with conceptual and/or realistic tools. The movements of natural, structural, new topography, live and still objects will be discussed and the Japanese poetry "Haiku" as a means of photographic expression tool will inspire the workshop's set up.
Led by Orhan Kolukısa, the workshop at SALT Beyoğlu, Forum, will consist of three stages. It will begin with meeting, narration, presentation of concepts and selection of tools. When it comes to photography, participants will disperse throughout the local vicinity to photograph things. Lastly, they will come back together to evaluate the photos and create a compilation. The workshop, which is open to anyone interested in photography and those who take photos, is limited to 10 people. The participants are expected to be knowledgeable about basic photography concepts, have adequate knowledge and experience taking photos and editing them on the computer and bring their own cameras and lenses. Orhan Kolukısa is a photographer and architect who works in Istanbul. He focuses on environment-based production and expressions born out of the conflict of nature and these structures. He produces and gives lectures on architecture, visualization and photography which he has been doing since 1999. He worked on architectural photographs at Yerçekimi Fotoğraf since 2014, which he founded with his partner Ömer Kanıpak.
Nightly build - 'the bridge'
Organized as part of Jeff Talks Back to Back, the workshop will focus on making the 11th issue of "nightly build," an A7-sized photocopied zine filled with philosophical writings, poetry, dreams, images, and fragments. Titled "the bridge," this issue will be open to the contributions and interpretations of creatives, designers, artists, illustrators, architects and curators. Invited to transform the collective visual output of the group into a 16-page micro-typographic smart-zine, each participant will receive a printed copy of the issue at the end of the workshop. Conducted by Johannes Buch in English on Aug. 8 at SALT Beyoğlu, Forum, this workshop is limited to eight participants. In order to produce visuals, participants are required to bring their favorite tools, which can be a pen, tablet, notebook, camera, typewriter, or any visual material of preference. To apply, a brief text on potential thoughts, writings, concepts, images, drawings and interpretations for "the bridge" should be sent online until Aug. 1.
Johannes Buch focuses on graphic and exhibition design, photography, and curatorial practices while carrying a detail-oriented eye for aesthetics, curatorial knowledge as well as visual narratives and experience with similarly themed urban art projects that engage collaboration. He has worked intensively on several collaborative exhibitions during the last two years.