Australian police arrested 66 people during a protest against coal exports Sunday at a port north of Sydney.

Around 1,500 anti-coal protesters descended on the Newcastle harbour in New South Wales to blockade the world's largest coal export port.

Some of the protesters climbed the ships without authority, but most of the arrested were occupying a rail bridge, blocking the coal trains, police said.

"Around 200 kayaks symbolically blocked Newcastle Harbour as part of the anti-fossil fuel protest by about 1,500 people," it said.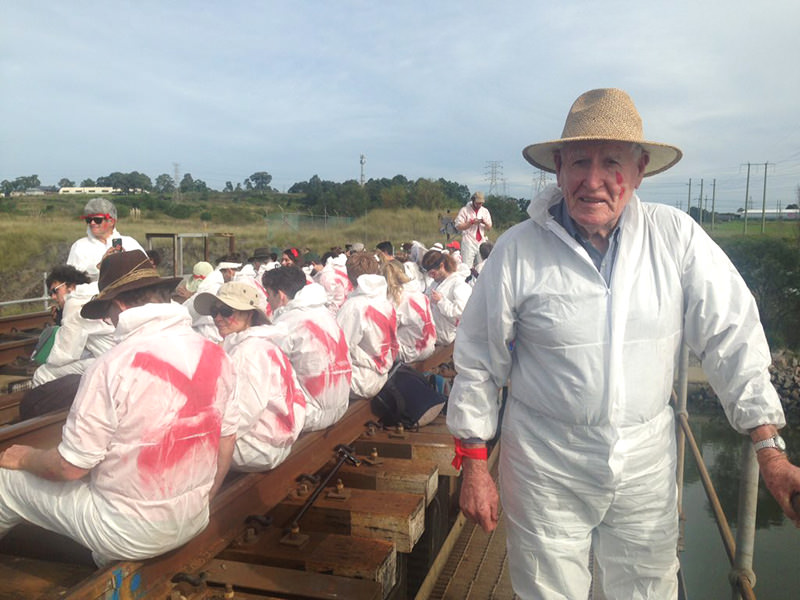 Bill Ryan, a 94-year-old veteran who served in Kokoda in the second world war, was also among the 66 protesters who were arrested.
The demonstrators called for action to tackle climate change.

A cruise liner due to stop in Newcastle cancelled its trip last week due to the planned protest, local media said. At least a dozen ship movements had been scheduled for the port on Sunday.

Hundreds of photos posted on the social media showed groups of protestors lying on train tracks, as well as a large flotilla to stop coal ships entering and leaving the harbour.

The protest was organised by a group of climate activists, including Greenpeace and 350.org.

Australian Greens Party leader Richard Di Natale also participated.

"Spending the day standing up to the big polluters. For too long, this debate has been the environment versus the economy and that is a false choice," he said.