A man has taken hostages at a bank in Russian capital Moscow, on Wednesday evening, and threatened to blow himself up, reports said.
According to Russian news agency TASS, four people were taken hostage by a man with an explosive device at a Citibank office on Bolshaya Nikitskaya Street.

The Russian Interior Ministry said that three of the bank's staff members and one customer were inside the building.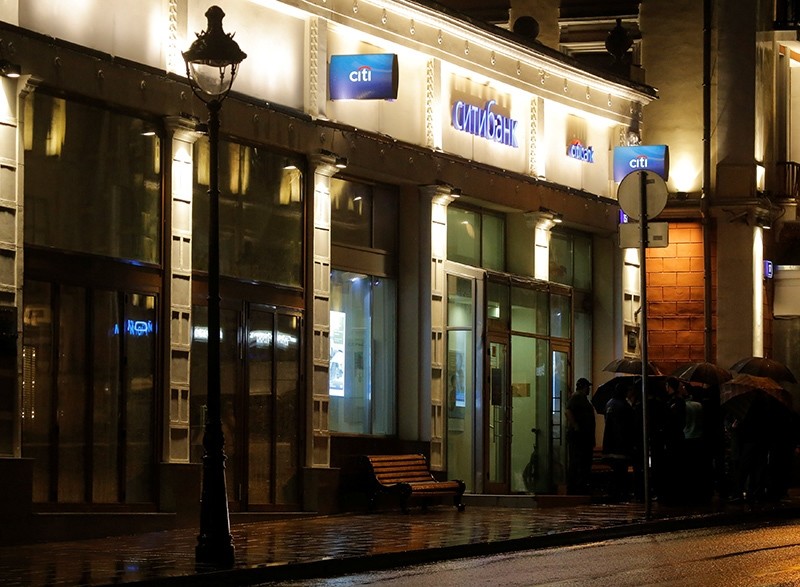 Moscow Police Commissioner Anatoly Yakunin has reportedly entered the office to negotiatiate with the hostage-taker, TASS reported, citing a police source.
Russian National Guard units and Federal Security Service (FSB) officers were deployed to the scene.
Moscow police said they were able to negotiate the release of two of the hostages, both employees of the bank, shortly after 1700 GMT, but did not reveal how they were freed.
According to police the drama began when a man entered a Citibank branch, located just one kilometre away from the Kremlin, shortly before 1600 GMT and was understood to have taken four people hostage -- three bank employees and one customer.
An unnamed source in law enforcement told Russian news agencies that the hostage taker, whose identity has not been disclosed, was apparently inebriated and had threatened to blow up the bank.
Police told RIA Novosti state news agency that the hostage taker had an "unidentified object" attached to his neck.
Investigators said they had opened a criminal probe into the incident and that the two freed hostages were being questioned.