North Korea has successfully managed to fit nuclear warheads inside its missiles, the Washington Post reported on Tuesday, citing U.S. intelligence officials.
The hermit kingdom has produced a miniaturized nuclear warhead in a major step to be a fully functional nuclear power, the paper said.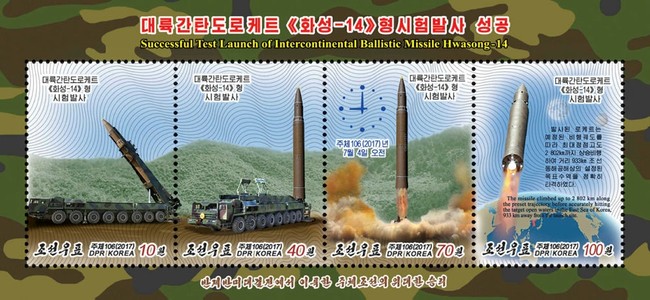 The report by the officials comes amid increasing tensions in the pacific as Pyongyang and the United States engage in a war of words, in many times threatening each other.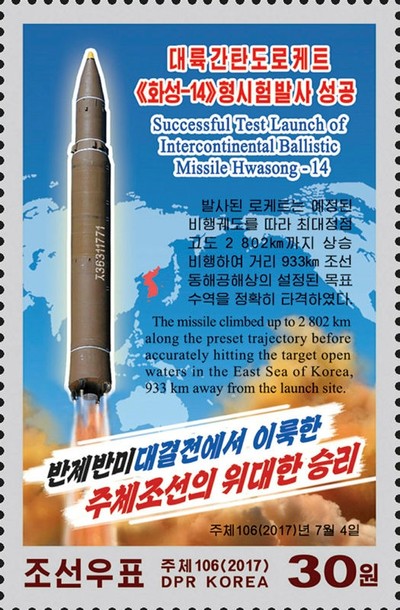 North Korea test-launched two intercontinental ballistic missiles (ICBMs) last month as part of its efforts to possess a long-range missile capable of striking anywhere in the mainland U.S.
Both missiles were fired at highly lofted angles and analysts say the weapons could reach parts of the United States including Alaska, Los Angeles and Chicago if fired at a normal, flattened trajectory.

After the launch, reactions from the U.S. and many countries aligned with the West were harsh, as Pyongyang's best ally China urged calm among the belligerents.

United Nations was also quick to impose more sanctions on the small but militarily powerful state already reeling from restrictions affecting its economy.

The hermit kingdom then slammed the U.N. over the sanctions and vowed "thousands-fold" revenge against the United States.

A transcript of a statement by Foreign Minister Ri Yong-ho, which was distributed to the media in Manila, Pyongyang called the new U.N. sanctions "fabricated" and warned there would be "strong follow-up measures" and acts of justice.

It said the resolution showed the United Nations had abused its authority. It said its intercontinental ballistic missile tests in July proved that the entire United States was in its firing range, and those missiles were a legitimate means of self-defense.

The warning came two days after the U.N. Security Council unanimously approved new sanctions to punish North Korea, including a ban on coal and other exports worth over $1 billion.

The U.S. ambassador to the U.N., Nikki Haley, called the U.S.-drafted resolution "the single largest economic sanctions package ever leveled against" North Korea.