Mountains May Depart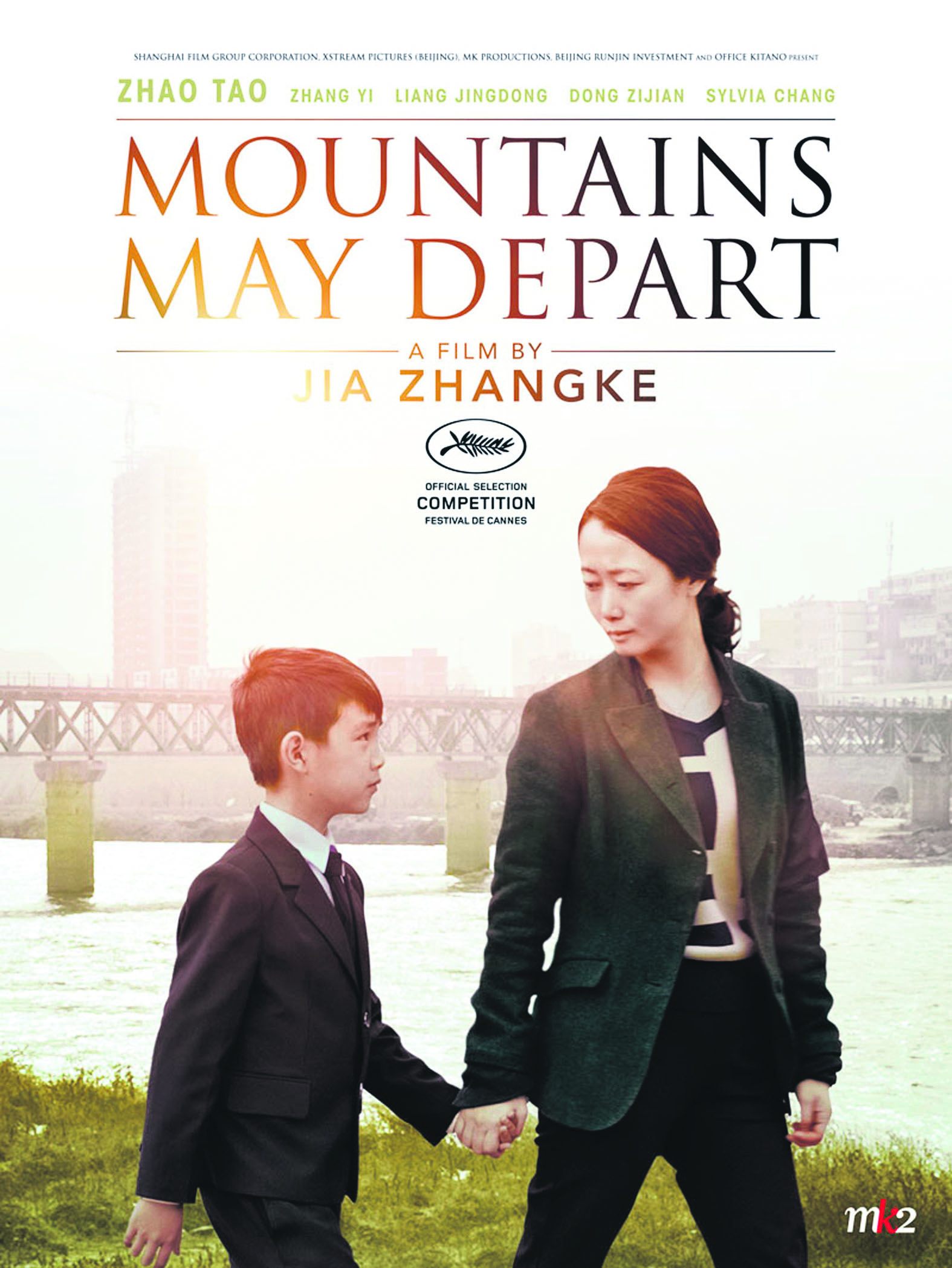 The year is 1999, China. Friends since childhood, mine worker Liangzi and gas station owner Zhang are both in love with the most beautiful girl in town, Tao. Tao marries Zhang, who is rich, and they have a son named Dollar. In 2014, Tao gets a divorce, after which her son moves to Australia with her father. In 2015, 19-year-old Dollar cannot speak Chinese anymore and has difficulty communicating with his father. The only thing he remembers about his mom is her name.
When: Wednesday at 6.00 p.m.

Where: Migros Shopping Mall


Nahid

Nahid is a young divorcee who lives with her 10-year-old son in a northern Iranian town along the Caspian Sea. According to Iranian law, custody of the son is given to the father; however, the father let the child stay with the mother on the condition that she will not marry again. When Nahid begins a relationship with a man who loves her and wants to get married she faces a major dilemma. The film addresses the problems of divorced women, custody rights and temporary marriages.
When: Wednesday at 2.45 p.m.
Where: Migros Shopping Mall
Girls Lost / Pojkarna

"Girls Lost" is a film that focuses on the importance of gender. Kim, Bella and Momo are three girls overwhelmed by questions of identity. Friendship provides the girls with their only haven amid a childhood riddled with drug addictions, sexual chaos and violence. One day the girls discover a magical plant that transforms them into men, however. When their gender is changed, the world around them also changes. At first, they enjoy the freedoms masculinity offers. Later, though, they start to see the darker side of their new gender. For Kim, being a man is like wearing a mask. Kim is attracted to Tony, a shadowy character who lives by extremes. At the same time, Momo falls in love with Kim. As the girls try to give meaning to their new realities and grapple with their new identities, many unpredicted turning points occur. The film is adapted from Jessica Schiefuer's novel "Pojkarna" that received the prestigious August Award in 2011.
When: Wednesday at 5:30 p.m.
Where: Aspendos Theater Hall

Snow Pirates

Turkish director Faruk Hacıhafızoğlu's debut feature film "Kar Korsanları" (Snow Pirates) depicts the struggle for existence of three children residing in Turkey's northeastern city of Kars. Under the shadow of the 1980 military coup, the film tells a story about the friendship between three pre-teens who search for coal to take home in the bitter cold. Using pure cinematic language, Hacıhafızoğlu introduces the world of grown-ups through the eyes of little boys - Serhat, Gürbüz and İbo - who painfully come to understand life's responsibilities. Set in the winter of 1981, the city of Kars is covered with snow, and every household is suffering from not only the lack of freedom but also coal to burn at home. Everywhere is the same for these three boys, because they freeze wherever they go. Solidarity is the film's main theme, as every day the boys hunt for coal together.
When: Wednesday at 4.30 p.m.
Where: MARKANTALYA