A second movie, "Death in Sarajevo," from Director and scriptwriter Danis Tanovic, who became a worldwide phenomenon with his first movie, "No Man's Land," premiered in Turkey Friday.
Speaking to Anadolu Agency, Tanovic noted that the movie was set in one of Sarajevo's famous hotels and focuses on the start of the World War I, when Gavrilo Princip killed Archduke Franz Ferdinand in Sarajevo. The film employs a different angle but Tanovic notes that war is still present for the residents of Sarajevo and the film also tells the story of the daily life in Sarajevo.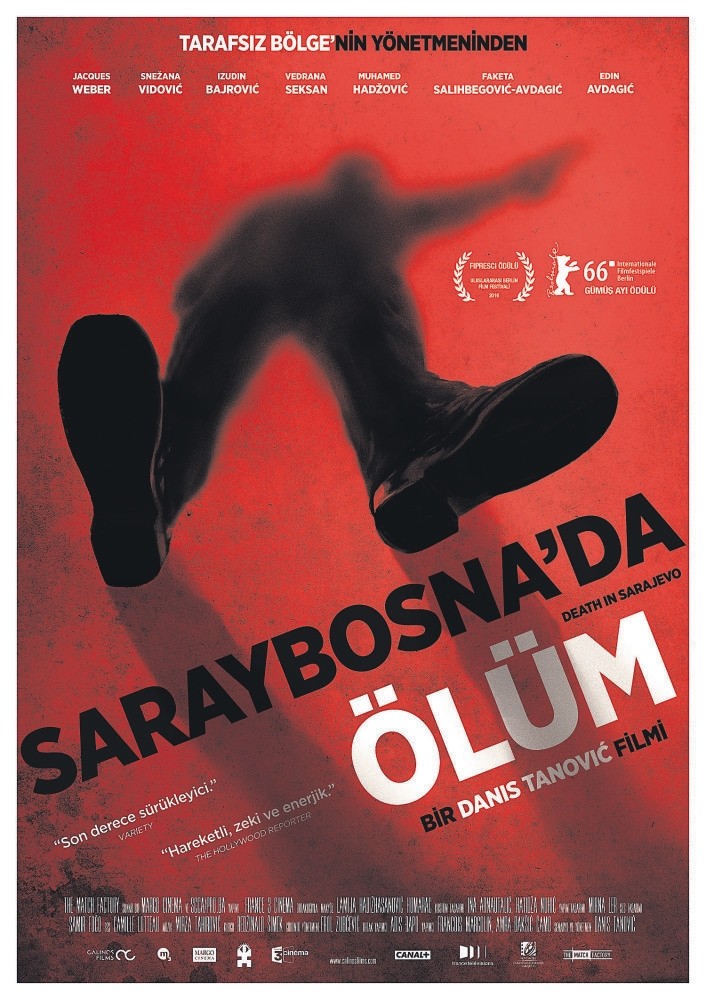 Tanovic states the film has "different layers and tackles different issues" on Sarajevo's change from the past to present. "I do not understand why this issue is being spoken about today. We cannot agree on whether Gavrillo Princip is a hero or a terrorist or why he carried out the assassination. There are still discussions on this. This is ridiculous as there are more serious issues than this, such as economy, education or culture. I believe we should focus on such issues instead of discussing Princip still."
He also notes there should be a sign "This happened here" on the scene of the assassination so people can move on. He also says the subject often discussed in Sarajevo, and he is not sure who started these conversations or why.
On the effects of war "Unfortunately, in Sarajevo, you can still see the signs of war everywhere. Buildings can be fixed but hearts cannot," says Tanovic. He also adds that there are people who lost their families, who had to leave their own country, which are things that cannot be repaired easily. He states that is why "humanity" is more important than anything in Sarajevo.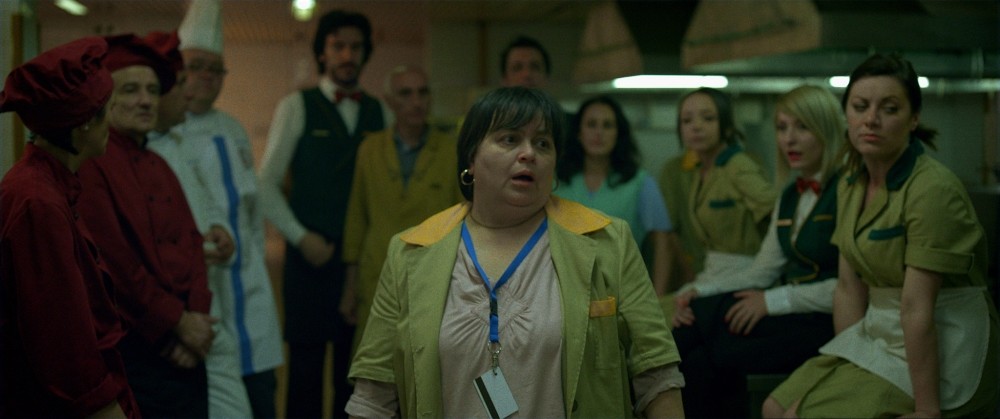 He also pointed out the biased stance of international media when reporting the news and stated that Bosnia is no longer an international topic yet, but that Istanbul is. Anyone who watches the news would only know about the bombs in Istanbul. "They will see the military coup attempt and thousands being jailed. But I bet, people living in Istanbul continue their lives; seeing friends, going out for coffee. I believe the international media doesn't show these issues; they just show what they want to see. For example, if you want to hear and see good things, you watch the good news. If you want to see disasters, then you see those. All countries and all cities are the same right now," says Tanovic.
The successful director also noted that Bosnia and Herzegovina is a beautiful country and he didn't face any difficulties making his films. He said that there are various stories in his country and in November he will be on his way to London to shoot his new movie, which will be a drama that tells the story of two different couples; one British, the other "immigrants." "They somehow lead similar lives to each other," Tanovic said. He also noted shooting a film in India last year and his travels to Ireland, Spain and France, saying that he is lucky to be traveling all around the world for shoots.
He also stated that even though he has been to Turkey many times, he hasn't shot a film there nor been to the International Istanbul Film Festival yet. His favorite city is Antalya. He has also been on holidays to Marmaris with his friends who live there and he loves the country plus Turkish food. He also notes that Turkish food is similar to their food in Bosnia.
On the 22nd Sarajevo Film Festival, which ended in recent weeks, he said it is his festival as Sarajevo is his homeland; and one of the most important festivals in the world for him. "It is not a very big festival but it's not small either, it's well organized festival and people like coming, which is very important. And I also believe the choices of films are good. Plus, if you are here for business, it is suitable as there is participation from everywhere in the film industry. This year, two TV channels have been added, which means its growing," says Tanovic on the Sarajevo Film Festival. He also notes that as people continuously return to the festival, it means they are happy.