Many Turkish films will be introduced to Macedonian cinema lovers as a part of the Skopje Turkish Films Week to be held in Macedonia's capital city Skopje, from April 19-23.

Turkish films will be shown in the event organized by the Ministry of Culture and Tourism, the Indigenous Thought Association and the Turkish Cooperation and Coordination Agency (TİKA), under the auspices of the chief adviser to the Turkish president, Yalçın Topçu, and interviews with the directors and actors will be held.

Speaking to the Anadolu Agency (AA) with regards to the event, Skopje Turkish Films Week General Art Coordinator Öner Kılıç said the project was launched two years ago, adding that they aim to introduce Turkish cinema in Central Asia, the Balkans and the Middle East.

Kılıç stated that Turkish films are often found in the domestic market, and that they should be introduced in these kinds of events to be organized in different countries with the support of the Ministry of Culture and Tourism.

Pointing out that they do not only want to present films to the people of the region with the Turkish Films Week activities, Kılıç said, "Our goal is to provide cultural interaction. We want the Turkish directors, actors and screenwriters to come together with the filmmakers in the countries where we organize the event and to produce joint projects on common issues."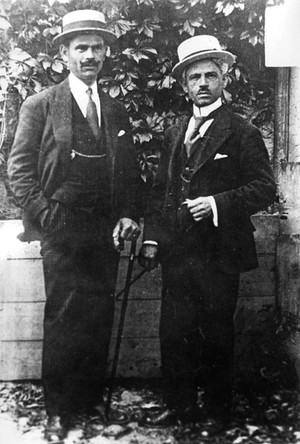 Skopje crucial for Turkic world
Kılıç said cinema is based on stories and there are many stories in the region. Stressing that while a part of Turkey is Anatolia, there is also a Turkey in this region not politically but in the cultural sense that comes from the past, Kılıç said, "There is no need for Turks to be here. We have also interacted with Albanians and Macedonians. Why not promote cinema in this region? Why not make common movies with people in this region? The main aim of Turkish Films Week is to produce joint film projects and find common stories."

Stressing that Skopje has a very important place in the Balkans for the Turkic world, Kılıç said Skopje was one of the main sources of Ottoman culture in terms of Istanbulite elegance, culture and literature.

Kılıç noted that Macedonia is an important country in terms of the history of cinema. Recalling that there was a movement when world cinema history began, featuring the French Lumiere Brothers and the Macedonian Manaki Brothers, Kılıç said that Manaki Brothers were then Ottoman citizens. "The Ottoman cinema started on these lands. Even though they were Macedonians, they were also Ottoman citizens," Kılıç said, adding that even when the Lumiere brothers wanted permission to shoot a film in the Ottoman geography, the permission was granted to the Manaki Brothers instead of them.
Turkey has stories to tell
Kılıç emphasized that the foundation of the Ottoman cinema was laid here and therefore they need to pay their loyalty to the filmmakers in the region. "We will organize such a festival to pay this debt. Macedonia has young and talented filmmakers, directors and actors. If we can combine them with Turkey's experience, we can shoot joint films and TV series here," Kılıç said.

Stating that Turkey has a vision and stories to tell, Kılıç suggested that friends from Macedonia, Bosnia and Herzegovina, Kosovo, Azerbaijan, Kazakhstan and Jordan should make their own films by bringing these stories together with Islam.

Recalling President Recep Tayyip Erdoğan's words, "the world is bigger than five," Kılıç added that this could be told to the whole world not only through slogans, but with the best perception-creating tools, media and cinema.