The 7th International Crime and Punishment Film Festival, organized by Istanbul University's Faculty of Law, takes place this year from today to Nov. 9 with the theme justice.
The festival includes Competition, Panaroma and Unforgettables sections introducing 30 feature-length movies to viewers. Along with feature and short movie competitions and screenings, there will be panels and workshops. The movies will be screened at the Beyoğlu Atlas and Nişantaşı City's theaters. Academic presentations will take place throughout the festival on protection of the rule of law against terrorism and coups. The festival has selected many movies from world festivals.
INTERNATIONAL PANORAMA
1945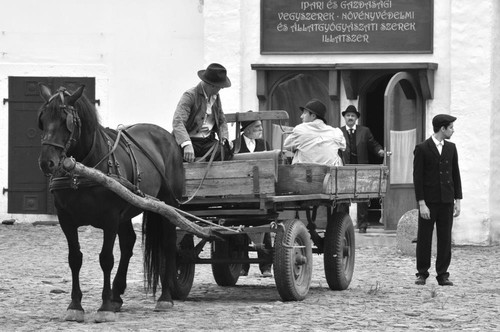 After World War II, a little town in Hungary becomes uneasy with the arrival of two mysterious Orthodox Jews with luggage. The town, which is undergoing restructuring of their land and that of the Jews who were exiled, is getting ready for a wedding. With these new visitors, what will happen to the confiscated lands if those who survived the war become an issue? The townsfolk make devilish plans and at the same time have to face their consciences, which they have forgotten for some time.
'76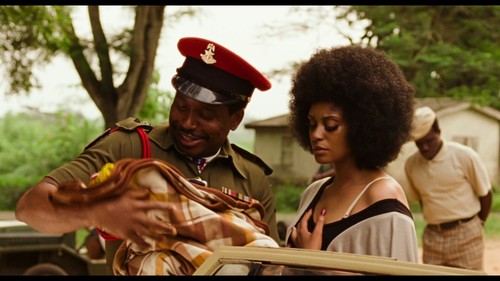 "'76" opens with a romantic affair between a young officer from central Nigeria and a pretty student from the southeastern region six years after the civil war. Their love is almost torn apart with non-stop military assignments. The woman, now pregnant, is shattered after she finds out that her husband was involved in a clumsy coup attempt.
A Man of Integrity
Reza, the leading man in "A Man of Integrity," lives in a remote village in northern Iran with his wife and children and spends his days at the fish farm he owns. One of the private companies that have strong bonds with the state and the local municipality gradually wins control of the region. They start determining the future of the region according to their economic interests and the potential income they can earn from the region according to the wishes of shareholders. Despite solidarity between local companies and farm owners, they are on the verge of losing to the market and corrupt capital, so they start selling their land one by one. Reza is determined to stand his ground. Yet, in the end, he realizes that he cannot win this fight, which is getting fiercer by the minute, and decides to start a new life. However, the company will not use its power just for winning.
Breadcrumbs
Liliana Pereira returns to the hometown she abandoned during the military government and has to face her past of prison, torture and losing custody of her son. Together with another victim of the systematic violence, Liliana will have to choose between what is in her heart and her conscience.
Bye Bye Germany
David Bermann, played by Moritz Bleibtreu, stars in "Bye Bye Germany," set in Frankfurt in 1946. David and his Jewish friends have escaped the Nazi regime, dreaming of going to America. But they do not know how to earn money after the war. They get a chance with a great idea, but the main problem is Bermann's past. American officer Sara, who is smart and attractive but very determined, continues to question what he did during the war. Why does he have two passports? Did he cooperate with the Nazis? Did he visit Hitler? While Sara does not stop questioning, it gets hard for Bermann to ignore her attractiveness.
End of the Season
Becker, who is sentenced to death, is released, and now he has to leave his crime behind to start a new life. He finds a job, makes new friends and embarks on a relationship with Rita. However, he crosses paths with Dahlman, whose wife and son he killed in an armed robbery. Dahlman knows everything about him and follows him. Becker tries to reason with him and begs him to leave him, but Dahlman does not accept his redemption and wants revenge. There is only one way for Becker to protect the people he loves.
It's the Law
Mayoral elections are drawing close in Pietrammare, a small town in Sicily. Trickster Gaetano Patane, who has been the mayor for a long time, wants to win and is not afraid to use fraud. People are used to this corrupt politics and go with the flow, but the mayor is now racing against the honest and well-behaved 50-year-old professor Pierpaolo Natoli, full of courage and ideals from his first political experience. Despite all obstacles, Pierapolo wins and starts a period full of order and respect for rules, but is Pietrammare ready for this?
Land of the Little People
"Land of the Little People" follows a gang of four small children in a village where officers' families live. They select an abandoned army base as their base camp. A new war breaks out in Israel and most of the men in the country are ready for service. While women are glued to TV screens, children who are left unattended return to their camps, but a surprise awaits them as two soldiers who abandoned their regiments are hiding there and they are not willing to leave. A relentless struggle starts between the two groups and the soldiers find themselves in a zone almost as dangerous as the war they are running from.
Maze
"Maze" is the story of Larry Marley, who is the mastermind behind the biggest jailbreak in Europe since World War II. The relationship she has with the guardian, Gordon, will change their lives forever.
The Divine Order
Nora is a housewife in a small village with her husband and two sons. Set in the Swedish countryside in 1968, "The Divine Order" depicts a society that has not yet been affected by the 1968 events. Nora's life has not changed, she is still a quiet women loved by everyone, but with elections on Feb. 7, 1971, by the men, she will start fighting for women's voting rights.
The Other Side of Hope
Halid is a Syrian refugee who is on the road with his sister running away from Aleppo, which has been destroyed by bombs. Halid loses his sister in the long migration route and arrives in Helsinki. On the other side, Wikström purchases a restaurant with the money he won at poker when he was a street hawker. Halid, whose application is declined, decides to live illegally like most other migrants and looks for his sister. He runs into many racists as well as friends and is found by Wikström when he is sleeping in the dumpster of his restaurant. Can these two different men's friendship prove the world can be a better place?
The Mine
Directed by Aleksi Samapera, this suspense thriller tells the story of Jussi, who is charged with looking after nickel mines in Lapland, Finland. H runs into Pekka, who is running dangerous mine drilling without knowing about him.
Volt
Set in a near future under an oppressive regime, "Volt" is about a police officer that kills a migrant, Hesham, during an operation. His guilt draws him into the life of his victim. He is a police officer by day and on the side of migrants at night, witnessing the revolts his crime has created. While both internal and external pressures increase, Volt realizes that the crime he committed is inexcusable.