Dmitry Gudkov, MP from the party A Just Russia, criticized Monday the treatment of Turkish citizens in Russia following the downing of a Russian aircraft that violated Turkey's airspace.
"[Turkish nationals] are not allowed in Russia. They are being forced to wait at airports for hours and then sent back. Tell me. Did Turkish students down the plane? Did Turkish constructors kill the pilot?"
Gudkov further described mistaking a country's leadership with its citizens as a "big mistake".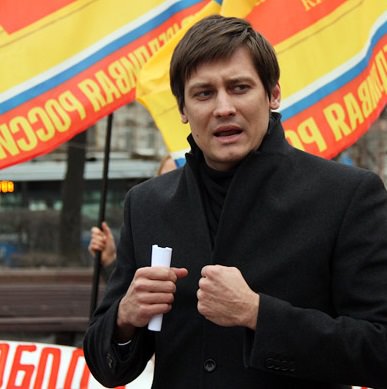 Deputy Dmitry Gudkov also likened the treatment of Turkish nationals with discriminative Nazi practices by saying, "What is happening in Russia and promoted in Russian televisions is this exactly. Did our grandfathers fight for this?"
Stating that Russian citizens abroad did not face discrimination because of the annexation of Crimea, civil war in Ukraine and other incidents, Gudkov said: "So is Nazism reborn in Ukraine or Russia?"
Since the downing of a Russian warplane for violating Turkey's airspace near the Syrian border on Nov. 24, Russia has announced a range of sanctions against Turkey.
Among the sanctions imposed by Moscow is the end of visa-free travel and a ban on Turkish food products. Russia has also called on its nationals to boycott Turkey as a tourist destination.