Amid recent developments in the possible improvement of Turkish-Israeli relations, common citizens and tradesmen spoke to Daily Sabah and expressed their distrust of the Israeli administration, yet still want better relations with Israel due to political requirements. Israeli Prime Minister Benjamin Netanyahu has openly rejected Ankara's demand of lifting the blockade on Gaza, putting the new reconciliation talks in deadlock. This step taken by Tel Aviv created further distrust among the people who spoke with Daily Sabah, who demand a solid resolution to the Gaza issue. As Turkey and Israel seek ways to bring bilateral relations to a new and better level, some Turkish citizens question its feasibility and have some questions.
Ankara previously put forth three conditions for negotiations with Israel. The first condition was an apology from Israel for the Mavi Marmara raid, which Israeli Prime Minister Benjamin Netanyahu fulfilled in 2013. Two remaining conditions are compensation for the families of the victims of the raid and the lifting of the blockade on Gaza. While different news articles swirl in the Turkish media on the subject, Justice and Development Party (AK Party) Vice Chairman Ömer Çelik said: "The state of Israel and its people are friends of Turkey." The statement quickly sparked debate and controversy. While some people supported improvement in relations, some strongly rejected it.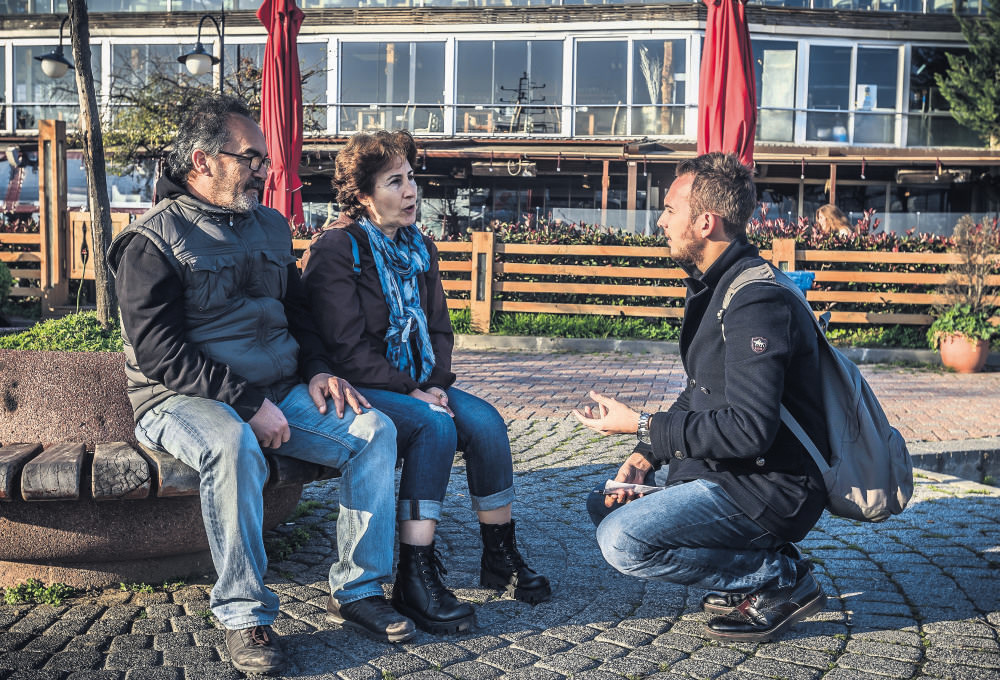 In interviews with people of various ages from different backgrounds in the Üsküdar and Beşiktaş districts of Istanbul, the main response was intense distrust of the Israeli government because of its extreme acts in the past. However, many people rejected the notion of Turkey remaining hostile to other countries. Most interviewees called on the Turkish state to better relations not only with Israel, but also with other states.
Bülent Öncü, a street vendor by the Bosporus in the Üsküdar district, expressed his backing for the improvement of relations with Israel. He also made his dislike of Israel known, saying: "I don't like the Israeli administration. Israel turns us [Turkish citizens] against each other. Actually it is Israel that wants better relations, not Turkey," he claimed.
A citizen fishing by the Bosporus in Üsküdar, who wanted to remain anonymous, ruled out any possibility for the states to reach a consensus. "I don't think Israel will realize Turkey's conditions or that the states will be able to better their relations," he said. He added that attention turned to Israel because of Turkey downing the Russian military jet.
A couple in the Beşiktaş district, Nazife and Cumali Taşdemir, shared their mutual stance on Turkey's relations with other states. "Our relations should be good with all states. That being said, our interests should be at the forefront. We are insecure not only about the Israeli, but also the Turkish government," Nazife Taşdemir said. Cumali Taşdemir also said: "I don't really pay attention to these three conditions. I care about our own national interests."
Mikail Demir, 38, a restaurant owner in Üsküdar, favored better relations, yet urged the government to pay attention to national interests. "We should be the side that benefits more. The statement [from Culture and Tourism Minister Ömer Çelik] disturbed me. Israeli people are our friends, but not the Israeli administration," he argued.
Yunus Temur, a pickle shop owner in Üsküdar, expressed his disbelief that such an improvement in bilateral relations will come: "I don't think Israel will meet Turkey's demands. Even if they did, there would not be any improvement. However, I fully trust our government. [Çelik's] statement will not affect the AK Party [Justice and Development Party] negatively. We support the government."
Mustafa, a cosmetics shop owner, who preferred to not share his surname, said relations should be improved, yet wondered whether Ankara can trust the Israeli administration. "I am sure Israel has its own interests in this. I do not believe in Israel's sincerity," he said.
While it remains to be seen whether Turkey and Israel will reach an agreement in the near future, those who spoke with Daily Sabah had poised stances for the time being. In addition, the overall sentiment appears to put national interests at the forefront. Time will tell whether an agreement between Ankara and Tel Aviv will materialize out of the negotiations.