Saudi King Salman bin Abdulaziz met on Sunday with Turkish Foreign Minister Mevlüt Çavuşoğlu in Riyadh.

Talks tackled bilateral relations and issues of mutual concern, the official Saudi Press Agency reported.
Çavuşoğlu and his Saudi counterpart Adel al-Jubeir also met Sunday and discussed regional issues, the results of the 13th summit of the Organization of Islamic Cooperation held in April in Istanbul.

They also discussed the steps to be taken for the implementation of the Memorandum of Understanding to promote ties in various domains.

The Turkish FM's visit to Saudi Arabia comes shortly after Riyadh and Ankara signed a Memorandum of Understanding to create a high-level strategic cooperation council.

The deal was signed during King Salman's visit to the Turkish capital earlier this month.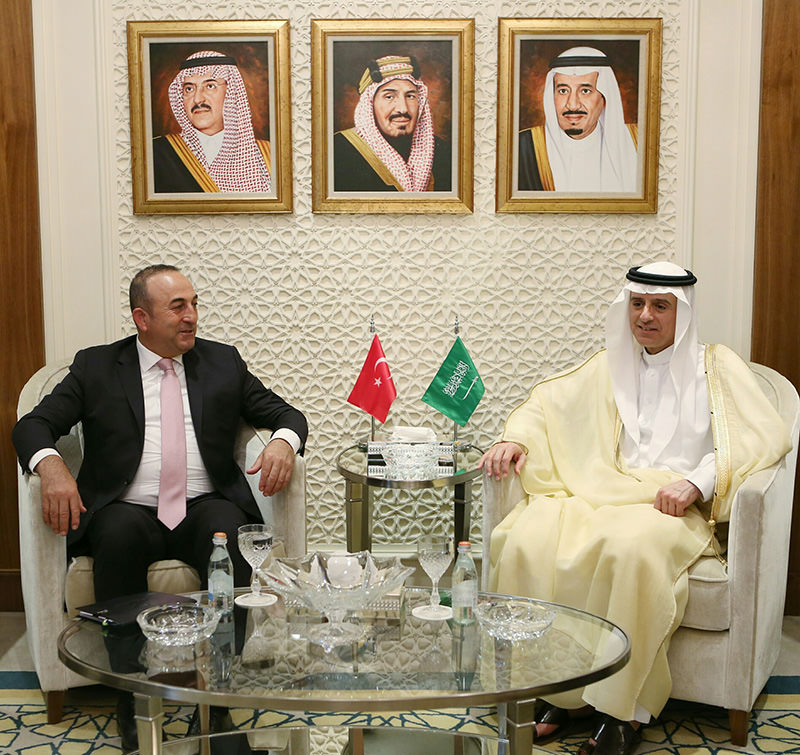 Çavuşoğlu told reporters in Riyadh that the Coordination Council mechanism took the Turkish-Saudi relations to a new level.

He said that within a short time, the two countries would constitute working groups in eight fields including "diplomacy, economy, tourism, defense industry and energy".

Both the Turkish and Saudi FMs will be the council's co-chairs to ensure the coordination.

"We think to gather the council once per year," Çavuşoğlu said, adding that the meeting would be held once per year in Saudi Arabia and once in Turkey.

Speaking about regional issues, Çavuşoğlu said that Turkey supports the process in Yemen, and the new government in Libya, which is expected to take the confidence vote from the parliament.

He said that Turkey and Saudi Arabia must work closely for the stability and the security of these countries, including Syria, in which terrorists groups like Daesh and al-Qaeda are operating.

The Turkish FM is visiting Saudi Arabia to attend a conference organized by the King Faisal Research Center and the Center for Islamic Studies to commemorate the late Saud FM Saud bin Faisal bin Abdulaziz Al Saud (1940-2015).

Çavuşoğlu and his counterpart al-Jubeir also discussed the possibility of holding a ministerial level meeting between Turkey and the Gulf Cooperation Council.