A United Nations envoy says progress has been made on a compromise formula regarding how security will be enforced after ethnically divided Cyprus is reunified.
But Espen Barth Eide said that there is still "a long way to go" on a structure meeting the security concerns of rival Greek and Turkish Cypriots, as well as the east Mediterranean island's "guarantors" — Greece, Turkey and Britain.
Eide said after talks with Cypriot President Nicos Anastasiades Wednesday that the U.N. is assisting in "structuring" the deal.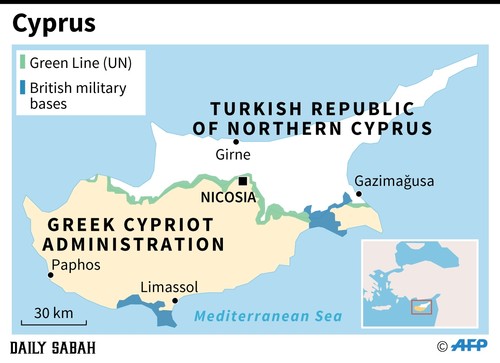 The complex issue of security has long stumped peace talks. Breakaway Turkish Cypriots insist on keeping Turkish troops and granting Turkey intervention rights in a reunified Cyprus, something which Greek Cypriots reject.
Turkish troops had organized a military operation to the island in 1974 to restore peace and to secure the rights of fellow Turkish Cypriots, following an Athens-inspired Greek Cypriot coup which sought for unifying the island with Greece.
A UN-brokered peace deal was approved by Turkish Cypriots in 2004 but rejected by Greek Cypriot voters.