Turkish Republic of Northern Cyprus (TRNC) President Mustafa Akıncı, speaking at the opening of the Freshwater Herb Cultural Festival on Sunday, said they are working to create a secure, equal and a peaceful environment for Turkish Cypriot citizens.
Akıncı emphasized that participation in the upcoming leaders meeting was up to the Greek Cypriot Administration and how it deals with the "Enosis commemoration in schools" issue.
"We did not forsake the idea to live in equality, but we will not do it at any cost. We will continue on this path by protecting our rights, equality, security and freedom." Akıncı said at the opening ceremony of the festival.
The Greek Cypriot parliament recently voted to introduce a yearly public school commemoration of a 1950 referendum in which Greek Cypriots voted overwhelmingly for Athens to take over the island, an idea known as Enosis (Union).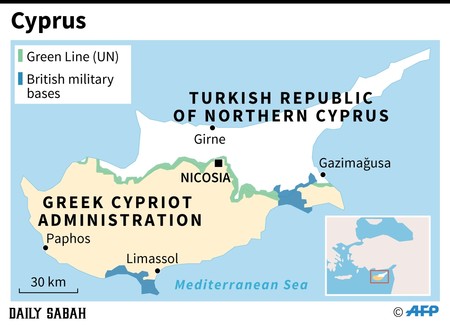 Turkish troops had organized a military operation to the island in 1974 to restore peace and to secure the rights of fellow Turkish Cypriots, following an Athens-inspired Greek Cypriot coup which sought for unifying the island with Greece.
In 2004, a UN-brokered peace deal was approved by Turkish Cypriots but rejected by Greek Cypriot voters.
The status of the island remains unsolved despite a series of discussions that resumed in May 2015.