The recent voting in United Nations Security Council shows that the U.S. has been left alone in its Jerusalem move, Presidential Spokesperson İbrahim Kalın said Tuesday.
Speaking at a symposium in Ankara, Kalın said that although U.S. President Donald Trump's decision to recognize Jerusalem as Israel's capital and move the U.S. embassy from Tel Aviv, was essentially wrong, and unlawful, at the end of the day a good outcome came out of it since it helped the world to remember the Palestinian question that was being systematically made to be forgotten since 2011.
"I'd like to draw your attention to the fact that the voting is very important. In the Security Council meeting to declare the U.S. decision unlawful by the U.N. was rejected 14 to 1. This decision was rejected by the veto of the U.S. This alone is a very important indicator itself as America has become lonely here. The whole world has acted in unity over Jerusalem. Therefore, yesterday's voting is very important for showing a global alliance, a consensus has been formed in the issue of Jerusalem," Kalın said.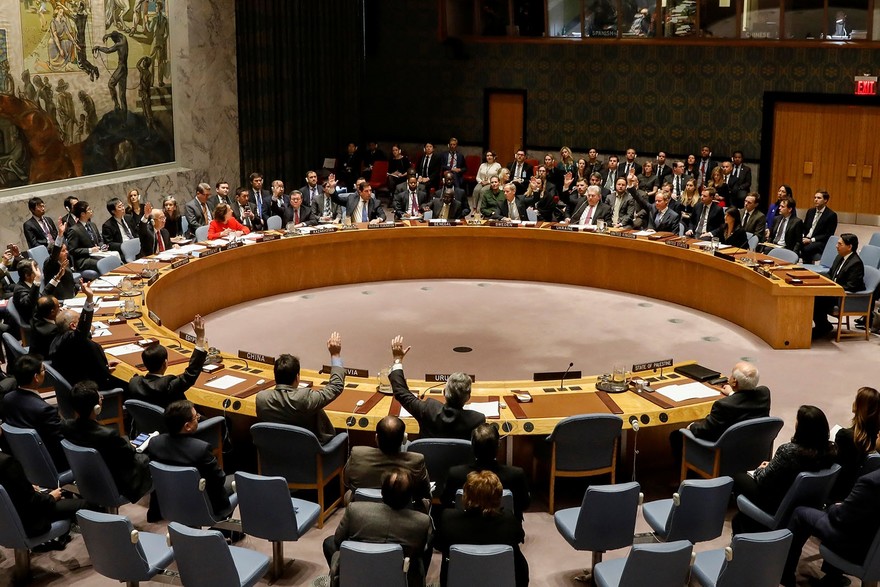 He underlined that the countries that took part in the voting declared that they will not move their embassies in Israel to Jerusalem.
Kalın noted that Monday's voting was once again a de-facto confirmation of Trump's decision being null, and it is very questionable that the U.S. administration has not noticed its mistake and back down from this mistake despite all warnings.
"The U.N. General Assembly will convene Thursday and vote on this issue. In the case of a two-thirds majority, and we think with great probability that this majority will be formed, it will be confirmed in the U.N. that the Jerusalem decision by Trump administration is unlawful," Kalın added, noting that this will be a major milestone, a turning point in the issue of Palestine.
He underlined that Turkey will resume intense efforts until Thursday for the decision to be accepted at the U.N. General Assembly.