A Syrian refugee who was filmed being tripped up by a camerawoman as he fled police in Hungary with his young son has been offered a job in soccer coaching in Madrid, after his story caught the eye of a training school there.
Videos of the man falling over with a child in his arms as dozens of migrants tried to escape police on Hungary's southern border with Serbia went viral on media and social networks last week.
The footage shows a camerawoman, who worked for a private television channel in Hungary and was later fired, sticking out her leg as the man ran past.
The head of a school for soccer coaches in Getafe, on the outskirts of Madrid, said staff tracked down the man after reading he had previously done a similar job in Syria.
"We got the idea to help a fellow football coach," Miguel Angel Galan, who runs the school knows as Cenafe, was quoted as telling Cadenar Ser radio on Wednesday.
The radio station said the local administration would provide him with housing.
Neither the school or the Getafe town council responded to requests for comment, though Galan said on his Twitter account that the Syrian refugee, identified as Son Osama Abdul Mohsen by Cadena Ser, was due to arrive in Madrid at midnight on Wednesday.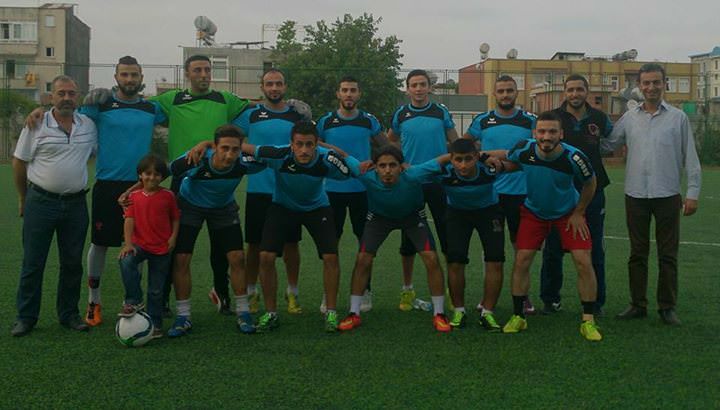 He was travelling by train, Cadena Ser said, alongside the son he carried when fleeing police last week, Zaid. It added that the school and local authorities were working on getting the rest of the family to join them in Madrid.
Tens of thousands of people have been caught up in Europe's worst migration crisis for decades.
In Hungary, riot police fired water cannon and tear gas at migrants demanding to be let through its newly-shut EU frontier on Wednesday.