French Education Minister Najat Vallaut-Belkacem said Thursday that forbidding Islamic swimwear "opens a gateway for racial discrimination."

"This clears the way for racist slogans," she said in a radio interview on Thursday, hours before France's top administrative court, the Council of State, was to examine the ban imposed by local councils in some 30 coastal communities.

The court told DPA that it expects to reach its decision by Friday afternoon.

"It raises the question of individual liberties," Vallaut-Belkacem told radio broadcaster Europe 1.

However, Prime Minister Manuel Valls defended the ban in an interview with TV channel BFMTV, claiming that the burkini - a swimwear garment designed to cover the arms, legs and head in keeping with Islamic standards of modesty - symbolized the enslavement of women.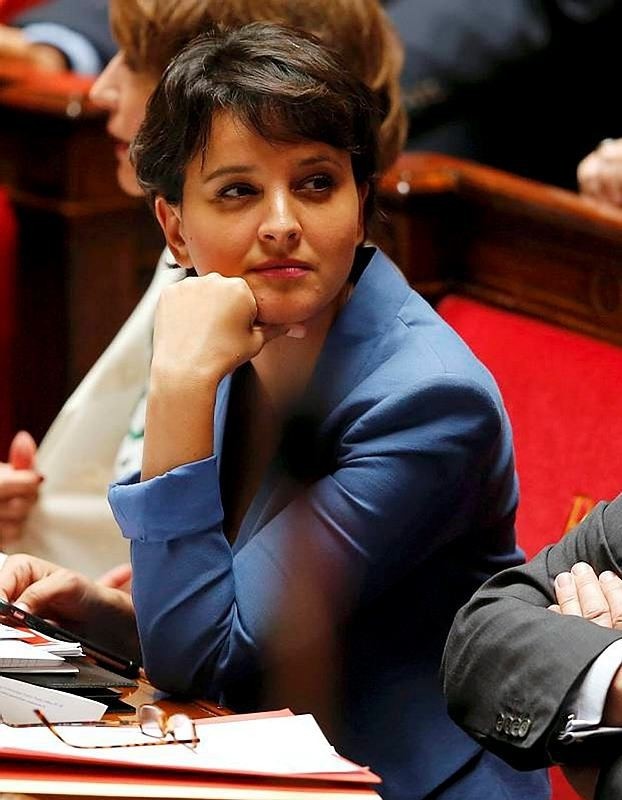 Contrary to French premier's remarks, Islamic law dictate that women cover their entire body when outside their homes except for their hands and face. From this aspect, banning burkini or any garment covering the essential parts of the body, forcing a woman to remove her clothes is a clear violation of freedom of belief and religion.

French President François Hollande also made a veiled reference to the ban in comments on the sidelines of a gathering of leading European social democrat politicians in La Celle-Saint-Cloud.

Living together brings with it the requirement "that everyone sticks to the rules and that there is neither provocation nor stigmatization," Hollande said.

On Wednesday, former president and upcoming election hopeful Nicolas Sarkozy called the burkini a "provocation" in comments to channel TF1.

The debate intensified as pictures began circulating online earlier in the week that show a woman surrounded by four policemen removing her long-sleeved top on a beach in Nice.

Nice, which is on high alert following a deadly Daesh terrorist attack during Bastille Day celebrations in July, is one of the places in southern France where a burkini ban is now in place.