Former Nice mayor Christian Estrosi, from the center-right Republicans party is threatening to file lawsuit against social media users who post images and videos of police forcing Muslim women take off their burkinis on beaches, saying police officers face threats over such photos.
Estrosi, who currently serves as the president of the Regional Council of Provence-Alpes-Côte d'Azur issued a statement, saying he has already filed legal complaints against social media users who shared photos of police officers imposing the burkini ban.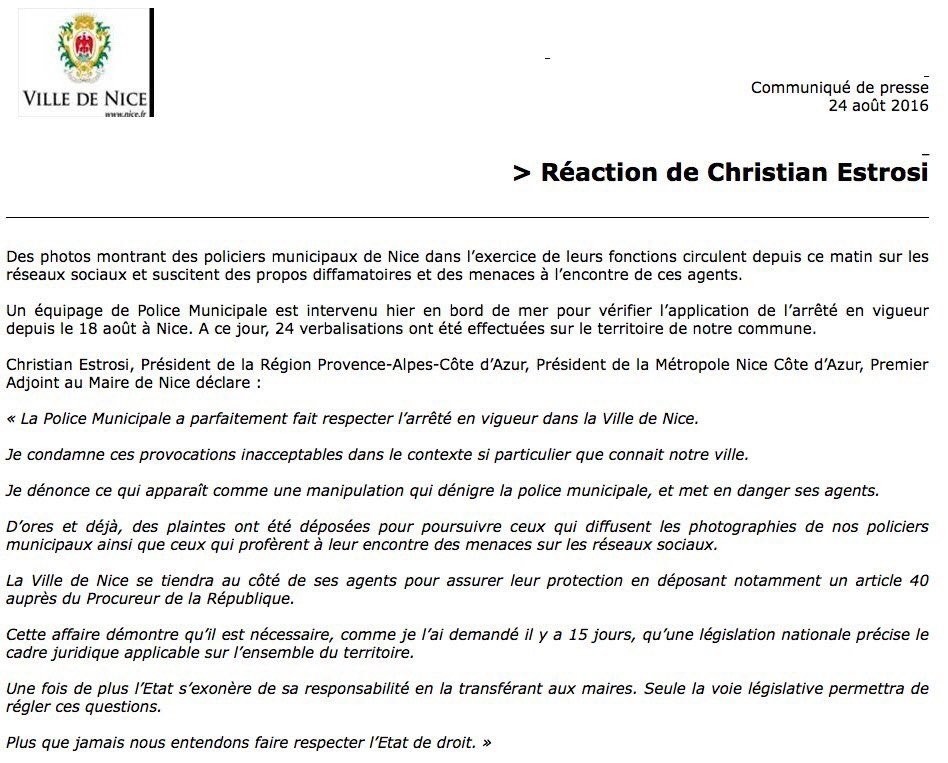 Recently, France came under fire by activists for prohibiting Muslim women from wearing the body-concealing Islamic swimsuit burkini, and forcing Muslim women wearing it to strip in 15 seaside towns where the ban is imposed.
One of the world's most secular countries, France strongly separates religion and public life, and overt religious symbols or clothing are considered incompatible with French values.
Islamic dress has long been a subject of debate in France, which was the first European country to ban the Islamic face veil in public in 2010, six years after outlawing the headscarf and other conspicuous religious symbols in state schools.