A tenant was detained by police for intentionally triggering an explosion that killed one person and destroyed an apartment building near the German city of Dortmund, authorities said Saturday.
The 48-year-old man was detained on suspicion of murder. He was seriously wounded in the blast on Friday and was taken to hospital.
Police have not been able to question him due to the extent of his injuries, and they are still working to determine how the explosion was set off.
The body of a 36-year-old woman was recovered from the rubble on Saturday, prosecutors said.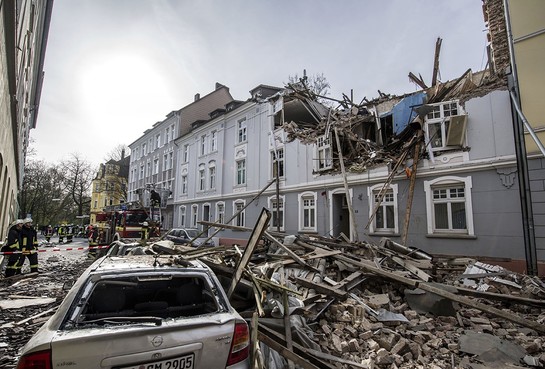 Rescue crews searching for her had to stop their search for hours while walls to adjacent buildings were stabilized.
The motive for the crime was unclear but local media cited residents as saying there had been trouble the night before with a tenant who was in the process of being evicted.
The explosion occurred at 8:45 am (0645 GMT) Friday at the apartment building - located in Hoerne, a suburb of Dortmund - when most residents had already left home, the local fire brigade said.
Aside from the suspect, two witnesses were treated for shock, one of whom sustained light injuries in the blast, the fire brigade added.