Over the past two years, the Daesh terrorist group has killed 300 people across Europe, signaling that European countries have become more vulnerable to attacks carried out by radical militant groups.

Several attacks in which trucks or cars have driven into crowds have taken place in Europe. Vehicles have been used as weapons in Stockholm, Nice, Berlin and London in attacks claimed by Daesh.

The Daesh group has been responsible for numerous bloody attacks around the globe and has specifically called for Western followers to carry out this kind of attack in their own countries, though the group has also claimed attacks later found to have no clear links to it.
Sweden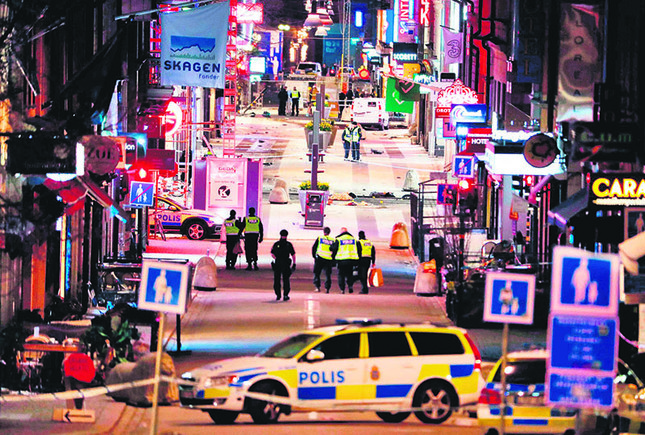 Sweden was hit by a terror attack on April 7 as a truck crashed into an upscale department store in central Stockholm, killing four people and wounding 15. The beer truck, hijacked on Queen Street in central Stockholm, ploughed through crowds before ramming into the Ahlens department store. The driver escaped in the chaos.

The attack was the latest to hit the Nordic region after shootings in the Danish capital Copenhagen in 2015 that killed three people and the 2011 bombing and shooting by far-right extremist Anders Behring Breivik that killed 77 people in Norway.

Although Sweden has not seen a large-scale attack, a failed suicide bombing in December 2010 killed the attacker only a few hundred yards from the site of Friday's incident.

Police in Norway's largest cities and at Oslo airport will carry weapons until further notice following the attack. Denmark has been on high alert since the February 2015 shootings.
Britain




The latest terror attack struck the heart of London on March 22. Khalid Masood, a 52-year-old known to British security services, drove a car at high speed into pedestrians on London's Westminster Bridge before launching a frenzied knife attack on a policeman guarding the parliament building. Six people die, including the assailant and the policeman he stabbed, and at least 20 injured in what police call a "marauding terrorist attack."

Far-right leader Marine Le Pen on Thursday said the lone-wolf attack outside parliament in London underscored the need for tighter border security, as France shuddered at an incident that reopened old wounds inflicted by similar assaults at home. Security is a major campaign issue ahead of next month's tight presidential election, in which Le Pen is seen reaching the second round on a nationalist, anti-immigration platform.

The London attack came one year to the day of coordinated terrorist attacks in Brussels that left 32 people killed and more than 320 injured.
Belgium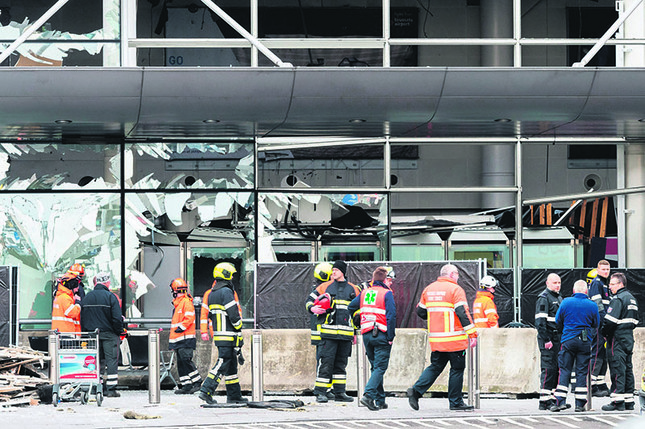 The March 22 bloodshed in Brussels hit Zaventem airport and a metro train last year. A year after Daesh suicide bombers killed 32 people in Brussels, Belgian authorities say much remains unclear about who ordered the attacks, even if those who staged them are either dead or in jail.

Both sets of attacks were carried out by related cells of young Muslims, some of whom had returned from fighting in Syria. Since then, Belgium has remained on high alert as it tries to curtail threats both at home and from militants who may return from the Middle East. Numbering around 500, Belgium is the European Union's largest per capita source of so-called foreign fighters. Some 160 Belgian citizens remain in Syria, officials estimate, but some 80 children have been born to them there, creating fears of a new risk.

Germany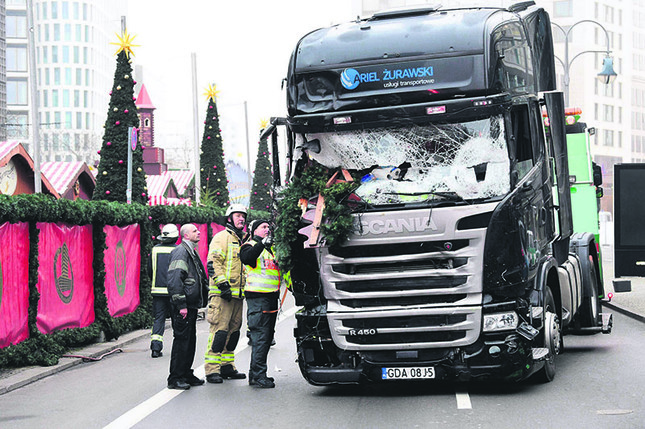 A truck ploughed into a crowded Christmas market in central Berlin, killing 12 people and injuring 48 on December 19, 2016. Since then, Germany has stepped up its security through deporting potential attackers as part of a tougher approach toward failed asylum seekers.

Germany has pushed for quicker deportations of those denied asylum, while working with Morocco, Tunisia and other countries to speed up the repatriation process. Tunisian Anis Amri, a supporter of Daesh, attacked the Berlin market in December after being denied asylum. He was shot dead by Italian police days later.

Last month, German Chancellor Angela Merkel secured a promise from Tunisia to take back 1,500 rejected Tunisian asylum seekers, with those who agreed to leave voluntarily eligible to receive government aid. Germany also offered Tunisia 250 million euros in development aid. Merkel, who will seek a fourth term as chancellor in September, has come under fire for allowing more than 1 million refugees to enter Germany over the past two years.

France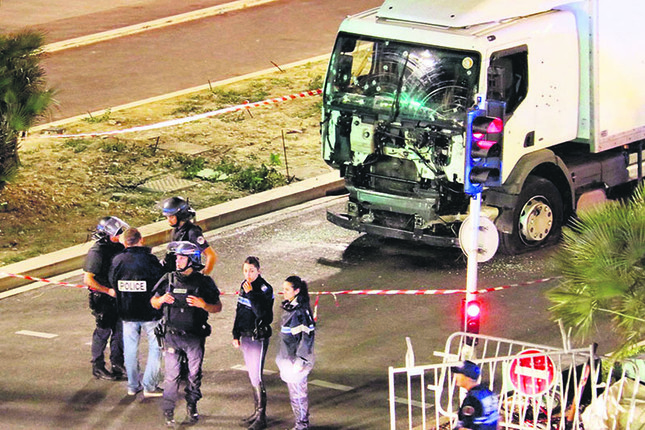 France has been the target of major terrorist attacks since January 2015. More than 230 people have been killed in militant attacks in France over the past two years; including 86 during last year's July 14 national holiday celebrations in the Riviera resort of Nice.

France has put more police and soldiers on the streets to deter would-be militant attackers from striking during Christmas and New Year festivities.

Paris is rocked by multiple, near simultaneous gun-and-bomb attacks on entertainment sites around the city, in which 130 people die and 368 are wounded. Daesh claims responsibility. Two of the 10 known perpetrators were Belgian citizens and three others were French.

Recalling the Charlie Hebdo attack in January 2015, two terrorists broke into an editorial meeting of satirical weekly Charlie Hebdo on Jan. 7 and raking it with bullets, killing 17. Another militant killed a policewoman the next day and took hostages at a supermarket on Jan. 9, killing four before police shoot him dead. The attacks prompted a worldwide solidarity movement with the slogan "Je Suis Charlie."

As security concerns continue to rise due to potential terrorist attacks, tourist arrivals in France between July and September fell 10.6 percent from last year, and 18 percent in Paris. In November, the government announced spending of 15 million euros on cameras and other security measures in key tourist zones.