Sabancı University's Kasa Gallery is hosting Berna Tonyalı and Akın Güreş, who will represent Turkey at the 18th edition of the Biennale of Young Artists from Europe and the Mediterranean as the first exhibition of the New Year. The artists, who will participate at the Biennale of Young Artists from Europe and the Mediterranean, qwew chosen by a commission from Sabancı University.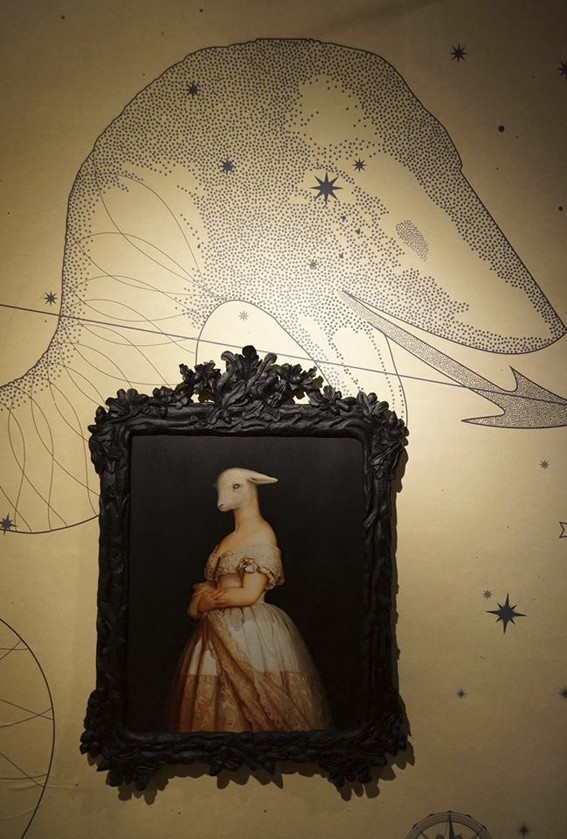 The artists that will represent Turkey at this year's biennial in the Albanian city of Tirana between May 4 and May 9 have been chosen by the Sabancı University's commission as well. The event will bring more than 300 artists together and Tonyalu and Güreş will be the artists that represent Turkey. The latest exhibition by the artists, which starts before they set off for Albania can be seen at Kasa Galley until March 10. Berna Tonyalı (1983, Trabzon) graduated from Ankara University's Department of Space Sciences and Astrophysics at the Faculty of Science and Engineering.
As of 2011, the artist started conducting research on painting, photography and video installations and began producing works related to her studies. Akın Güreş (1988, Adaklı) graduated from Marmara University's Department of Painting at the Faculty of Fine Arts in 2010. He is currently continuing his master's studies at the Department of Graphic Design at Arel University. In his works, Güreş focuses on capturing the feeling of being abandoned and empty.
When: Until March 10

Where: Kasa Gallery, Istanbul