Tomorrow is the start of March, when spring comes in, the sun starts to rear its beauty more, and suddenly there are events galore. Check out this carefully chosen selection of this month's events of interest to expats, which range from musical performances and adventures, improv open mikes and quiz nights to conferences and seminars on gender issues for Women's Day.
Feb. 28 Allen Hulsey at Dorock XL
Allen Hulsey, Istanbul's resident expat rock star will be performing at Dorock XL in Kadıköy on Tuesday, Feb. 28 starting at 10:30 p.m. Hailing from New York, Allen Hulsey blends blues, country and 70s rock with his impressive vocals, slide guitar and songwriting skills, which also includes songs written in Turkish.
His album, entitled "Whiskey @ Blues" was recorded in Çukurcuma's Noiseist Studyo and released in a special EP format last March, where the vinyl was cut by none other than London's famous Abbey Road Studios. Start the month off right by closing out February with one of the best and most exciting performers in the city.
Making music in March at Cep Sahne
Starting on Wednesday, March 1, Cep Sahne, located on Beşiktaş's Çırağan Avenue, will be offering a beginner level Percussion Workshop that will take place every Wednesday at 4 p.m. On Friday, March 10, Cep Sahne will also be teaching two different vocal workshop series. The first is a 70s Turkish Pop Vocal Workshop that will take place between 7 p.m. to 8:30 p.m. and will culminate with a concert performance at the close of the 16-week series, in which participants will practice performing songs by Turkish 70's musical legends such as Ajda Pekkan, Barış Manço, Nilüfer and many more. Also on Wednesdays and starting on Mar. 1, this time from 8:30 p.m. to 10 p.m., Cep Sahne will also be offering a Polyphonic Vocal Workshop series.
March 1 Swing Party at Çiçek Bar
The Swing Istanbul Dance Studio is hosting a swing party series, resuming Wednesday, March 1, in which Istanbul's swing community comes out to show their stuff on the dance floor as the venue, Çiçek Bar, located just right off of Siraselviler, is transported to the 1920s and the time of jazz, flapper dresses and fancy hats. The event starts at 9:30 p.m. and entry is free.
March 2 Make Change Happen with Carma
On Thursday, March 2 from 6:30 p.m. to 9:30 p.m., Carma, an organization that mobilizes professionals to learn about and support Turkish NGO's, will be hosting a Make Change Happen evening in which different NGOs will be sharing the work they do. A great opportunity to learn more about Turkey's civil society organizations, this special event will be taking place on Thursday, March 2 from 6:30 p.m. to 9:30 p.m. at Joint Idea in Kanyon.
On the bill to speak are a number of interesting and inspiring NGOs, including Small Project Istanbul, which works with reintegrating refugees into the education system and offers vocational training for women, E-bursum, which brings together students with scholarship grantors, Tohum, which works on early diagnosis and the integration of children with autism, AyDer, which works with the disabled and Kızlar Sahada, which is a foundation that introduces soccer to financially disadvantaged girls.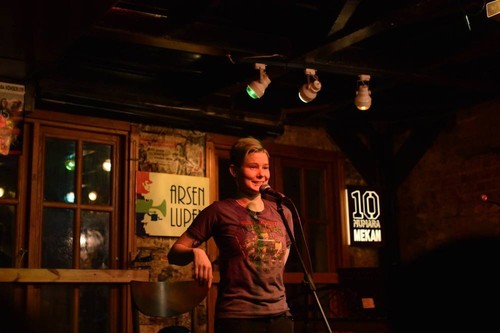 March 2 Open Mike Stand-Up Show
The Take Me Up The Bosphorus crew will be hosting an English language open mike stand-up show on Thursday, March 2 at Kaset Kadıköy. Admission is free, the show starts at 8:30 p.m. and sign-up begins at 8 p.m.
March 7 Syrian Women's Choir
On Tuesday, Mar. 7, the Syrian Women's Choir will be performing a concert at Boğaziçi University's Garanti Cultural Center between 7:30 p.m. and 9 p.m. A project started by the Human Resources Development Foundation (İKGV), women who have been forced to be refugees take the stage to sing for peace and a better tomorrow. Tickets for this very special performance cost TL 20 and TL10 for students.
March 8 Judith Liebe workshop
Every Wednesday, for 12 weeks, Istanbul's resident storytelling expert and French expat Judith Liebe will be facilitating a Circle of Inspiration, held from March 8 to May 31, every Wednesday night between 7 p.m. to 9:30 p.m.at Masalhane in Osmanbey. This will be an opportunity for people to come together to produce art and new techniques to share the stories inside of us we have yet to discover.March 8 En/Gendering Foreign PolicyIn honor of International Women's Day, on Wednesday, March 8, the Gender and Women's Studies Research Centerand Center for International and European Studies (CIES) will be hosting a conference on En/Gendering Foreign Policy at Kadir Has University that will take place between 9:30 a.m. and 1:30 p.m.
Broken down into differnent sessions, there will be a long list of speakers including Director of Gender and Women's Studies Research Center at Kadir Has University Mary Lou O'Neil, Ambassador of the Republic of Bulgaria to Turkey in Ankara Nadezhda Neynsky, Ambassador of the United Mexican States to Turkey in Ankara Martha Elena Barcena Coqui, Ambassador of Finland to Turkey in Ankara Paivi Kairamo, Consul General of Romania in Istanbul Adriana Octavia Ciamba and Consul General of Sweden in Istanbul Therese Hydén, just to name a few. This event, which will be held in English, is open to the public and entry is free, however, preregistration is required.
Country for Syria concerts
Country for Syria a musical group of international musicians, with members from the U.S., Turkey, Syria, the Czech Republic and France who perform American country music with an Arabic twist and donate the proceeds to help out the refugee community in Turkey, will be playing a whopping five shows this month. They are well worth a venture out, whether it be to hear great music or to contribute to a good cause or to hear their latest song criticizing Trump's travel ban, which was recently featured on NPR. Either way, you can check them out on March 8 for Women's Day at the Şişli Municipality celebrations, or on Saturday, March 11 at Atölye Kafası, on Friday, March 17 at Hangart Kadıköy, on Saturday, March 18 at Artistler Kahvesi and on Saturday, March 25 at Creatolye.
March 12 Quiz Night for Cats
On Sunday, March 12, Quiz Night for Cats resumes for the group Cihangir. Cool for Cats which hosts a regular English language quiz night popular with the expat crowd including a raffle. Test your skills at tables of five for a donation of TL 10 that goes to a good and furry cause, and this event will be held at 7:30 p.m. at Arsen Lupen on Istiklal's Mis Street.
March 17 Think Global Dance Local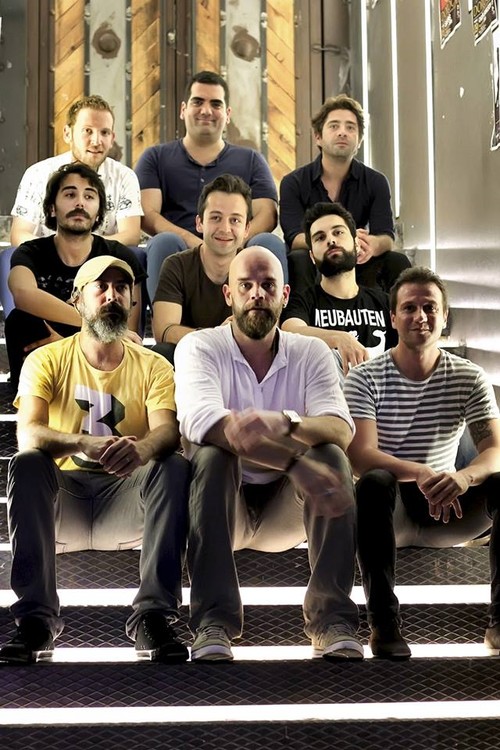 On Friday, March 17, Garajistanbul will be hosting a Think Global, Dance Local event in which music and dance will be synthesized with bands performing that guarantee to get you into the groove. On the bill is Turkey's most rooted reggae band Sattas, the longest-standing expat group in Turkey who plays groovy Balkan wedding music, and Luxus, the best of Turkish gypsy dub music. Doors open at 8 p.m.