For people traveling for culinary pursuits, Turkish cuisine is indeed a very exciting destination. In Turkey, each region comes with their own food specialties. The vibrant and diverse environment of the Istanbul food scene offers a wide range of culinary options to both residents and tourists with alternatives from different regions.
Black Sea cuisine
The most spectacular feature of the Black Sea cuisine is its culture of good fish, based especially on anchovy. Naturalness in meals and simplicity in presentation are other noteworthy features. The geographical location and the rainy climate of the region have enabled various crops to grow, introducing a traditional cuisine shaped around tea, nuts, fish and corn.
Cadde Karadeniz
The specialty of Cadde Karadeniz in Kadıköy, which adds new flavors to old tastes, is Çayeli white bean stew with meat.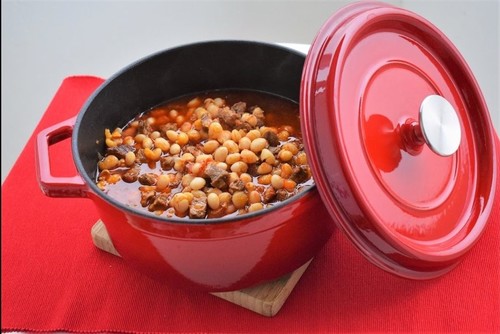 Guests can also find many different delicacies such as fish soup, black cabbage soup, rice pilaf with anchovies, roasted chard, bonito casserole, "kadın budu" meatballs with anchovy, anchovy burger, korkota rolls, roasted pickle, pilaf with beans (dible) in Cadde Karadeniz's menu.
The restaurant's interior design the traditional Black Sea architecture is interpreted in a contemporary way. Cadde Karadeniz is among the most indispensable places of Kadıköy with its stylish decoration, friendly staff, rich menu and affordable prices. We recommend you to try the most natural, delicious home-cooked meals and famous Black Sea dishes in a stylish and intimate atmosphere.
Pideban


First founded in the northeastern city of Giresun in 1977, Pideban, which has branches in Istanbul's different areas including Etiler and Sarıyer, attracts interest with its rich Black Sea cuisine. A large amount of the ingredients come from the Black Sea and the menu features different types of pide prepared with ground meat, sausage, cheese, fried meat, pastrami, meat cubes, mixed ingredients along with the place's special Ban Pita.
Antep cuisine
Yuvalama soup, spicy tomato dip, "Şiveydiz" (stew with fresh garlic, onions, meat and yogurt), "Alinazik" (eggplant puree with ground meat), and pistachio kebab lead the way among the delicious and unique dishes of Gaziantep. Antep cuisine, which looks like it only consists of kebab and baklava for those outside Antep, actually contains hundreds of kinds of pot meals, stuffed vegetables and desserts. Meat and hot spices make up the base materials of this cuisine. The Antep-style lahmacun is made without onions, and pomegranate syrup can be found on almost all the tables.
Mabeyin Restaurant
Mabeyin Restaurant in Altunizade has been serving customers since 2003. Meat varieties include steak, beef and lamb chops, and cutlet. The most preferred dishes are the cutlet and steak. The menu also includes dishes from the southeastern region.
Çiya Sofrası
A "tradesmen restaurant" in Kadıköy with multiple branches, Çiya Sofrası has a wide selection of regional classics that are absolutely delicious yet not so regularly available. The restaurant also serves Gaziantep cuisine, promising a memorable culinary experience.
Aegean & Mediterranean Cuisine
Aegean and Mediterranean cuisine is a type of cuisine that should be especially preferred for healthy living. A variety of vegetables, different herbs and the best types of seafood can be found in this cuisine.
The secret of Mediterranean cuisine is olive oil. Meals made with olive oil, serving as a health elixir for Mediterranean people, are both light and healthy.
Mira
In Istanbul's Arnavutköy quarter Mira creates a visual feast by expertly presenting natural and healthy herbs of Aegean cuisine on one side and the Armenian, Greek and Circassian starters, which are indispensable to Istanbul's culture, on the other. The restaurant seduces you with delicacies of Aegean herbs, sea beans, samphire, Armenian stew, kipper, octopus salad, salted bonito, stuffed grape leaves with olive oil and Circassian chicken.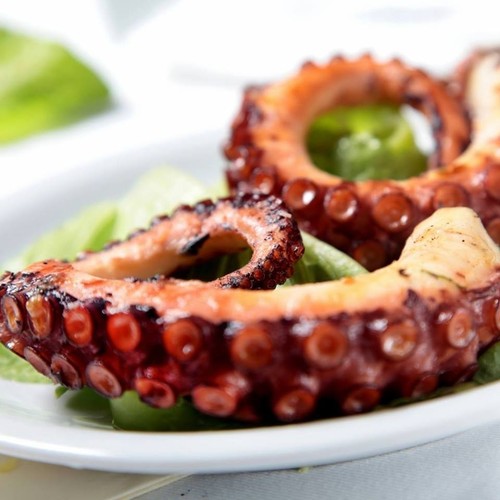 While you enjoy these dishes, the feast continues with the starters left one by one on your table. Grilled calamari, crunchy zucchini hash browns, cuttlefish casserole, fish pie, and grilled octopus are incredible dishes that you should definitely try.
Kydonia Istanbul
If you want to enjoy delicious starters and seafood against a spectacular view of the Bosporus, welcome to Kydonia. Kydonia presents the best dishes of Aegean and Mediterranean cuisine in Istanbul along with Alaçatı's special cuisine which blends the unique cultures in its region.
Among the delicacies you should definitely taste in Kydonia are the Cretan dip sauce, zaho, skordalia, roasted artichoke, cinnamon feta cheese, Aegean herbs and curd grilled pie.