Eight out of 68 planned driverless metro trains have hit the rails of Istanbul, the metropolitan's mayor Kadir Topbaş said Saturday.
All the eight new trains have started operating in the 23.5-kilometer-long (14.6 mile) M2 Hacıosman-Yenikapı metro line, which carries around 350,000 passengers per day.
Once the remaining 60 trains start operating by the end of the year, the three-minute headway will decrease to two minutes and its transportation capacity will show a 30 percent increase with up to 450,000 passengers daily.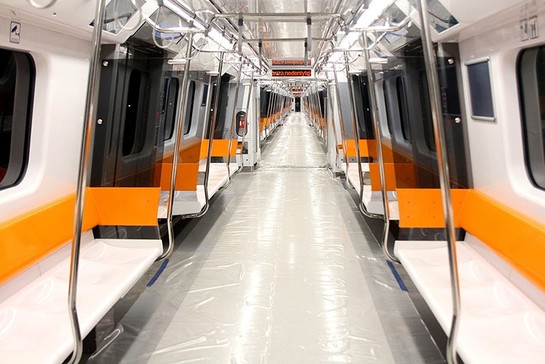 Speaking at a ceremony held at the Seyrantepe metro station, Mayor Kadir Topbaş said that the 68 planned fully-autonomous metros will add to the existing 92 metros operated with drivers.
He said that 42 percent of the driverless metros' components were locally made, and added that plans were underway to increase that rate.
The cost of the cutting-edge driverless metros, which also feature sound and vibration isolation to ensure a comfortable trip for the passengers, was around 77.5 million euros, the mayor said.