Since Turkey's June 7 general elections, the PKK terror organization stepped up its attacks against Turkish security forces and civilians, killing 30 Turkish security forces in three days, with the three month death toll reaching 111. Despite almost all political circles in Turkey accepting the fact that an armed struggle would only worsen the conditions throughout the country and achieve nothing for the Kurdish people's rights and freedoms, PKK insists on continuing its armed activities to regain political influence by arms.
Starting from July 7, 111 Turkish security forces were killed in terrorist attacks including the recent Dağlıca and Iğdır attacks that respectively claimed the lives of 16 soldiers and 13 police officers. These attacks were mostly conducted through hit-and-run tactics, ambushes and landmines. The PKK's "advanced" tactics included murdering police officers in their sleep, targeting military officers in city centers next to their families or reporting false accidents in order to ambush traffic police.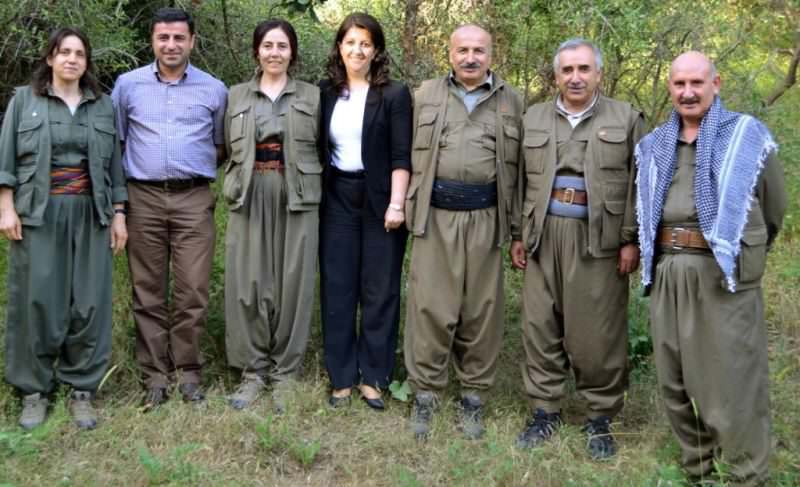 Just like the 40 years of bloody PKK terror, civilians were again targeted by the terrorist organization. 23 civilians, most living in Turkey's eastern and southeastern regions, were either killed by direct fire from PKK militants or got caught between crossfire. Terrorists targeted vehicles carrying women and children in roadblocks. As the PKK suffered heavy losses on the countryside, it switched its focus to urban areas, conducting terror attacks in busy districts in broad daylight, causing civilian casualties. A total of 301 civilians were injured in terrorist attacks.
Meanwhile, from October 6 to 8, 2014, a series of clashes took place in Turkey's southeastern provinces, between pro-PKK protestors, Turkish security forces, and anti-PKK groups, as the pro-PKK protestors were propelled by a call from the pro-Kurdish People's Democratic Party (HDP) to go out to streets and protest.
The violent protests were staged under the pretext of being against Turkey's foreign policy and stance against ISIS's siege of the Syrian town of Kobani, a predominantly Kurdish inhabited area under the control of the PYD, a group offshoot of PKK.
Furthermore, similar to Kobani protests, the Suruç bombing in July 2015, which killed 32 people and wounded about a hundred others and allegedly committed by ISIS terrorist group, was used by PKK members as a source of propaganda and an attempt to legitimize its attacks against Turkish security forces. During the clashes, 53 citizens were killed from both pro and anti-PKK protestors.
Since July 22, when Turkey initiated a wide scale operation against the PKK both inside its borders and through cross-border airstrikes, 967 terrorists were killed. Since August 6, Turkish forces traced the terrorist group that conducted the Dağlıca attack, and more than 100 terrorists were reportedly killed. Two Turkish ground battalions entered northern Iraq in hot pursuit for the first time since 2011, when the Turkish military staged a large-scale land and air operation involving 35,000 troops. Some 900 terrorists were also wounded in the operations.
As PKK terrorists also target investments like dams and power plants in the area, citing military concerns for their part, 253 vehicles were set on fire while dozens of workers and public officials were abducted. 116 terrorists were killed in ensuing operations, while 37 were apprehended.
During this period, Turkey also had to deal with ISIS and the left-wing DHKP-C terror organizations along with the PKK. More than 2,300 were detained since July 24, of which 610 were arrested.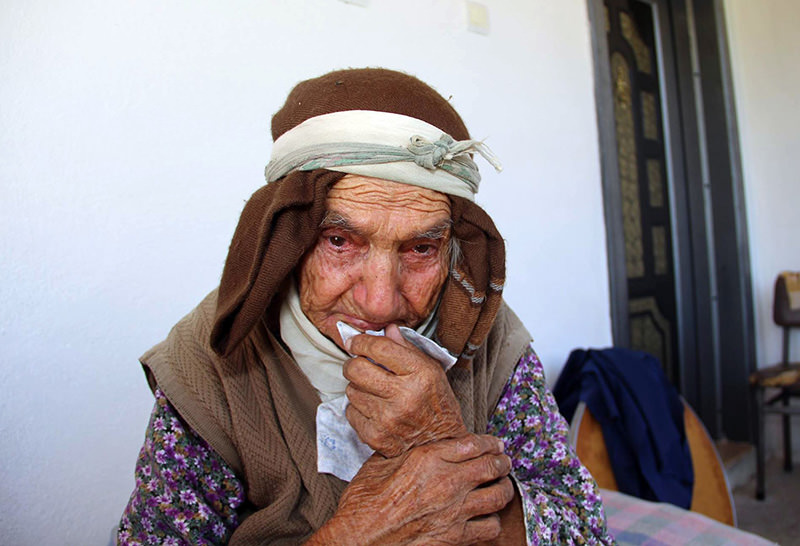 Since the PKK launched its armed insurgency against Turkey in 1984, more than 45,000 people died in the bloody conflict. Around 30,000 terrorists were killed throughout this period, while the losses of Turkish security personnel were around 7,000. Civilian losses for Turkish nationals, mostly of Kurdish origin living in the region, were around 6,000. Due to skirmishes, political pressure and harsh economic conditions, thousands more perished in Turkey, Iraq, Iran and Syria. Thousands of civilians, again mostly of Kurdish origin, were executed by the PKK for rejecting support or showing dissent.
Millions of locals were displaced as villages were emptied by Turkish security forces as locals were caught between pressures from the two parties for more support or cooperation. Urban populations swelled throughout southeastern and western Turkey, with millions forced to live in the outskirts of cities in poverty and without access to basic public services. This forcible and rapid change in the country's demographics increased ethnic tensions and created an overall decrease in living conditions.