Turkey's mobile Internet infrastructure will not only help consumers but will also open a new door for Turkey's export scene. This infrastructure plays an important role in expanding and diversifying Turkey's trade volume. For a long time, the U.S. has supported electronic commerce and continues to advance in the field, which began with the arrival of e-commerce giant Amazon, with expert cloud technology companies. The initiatives of the government developed various companies such as Amazon and made the U.S. a world leader in e-commerce. Meanwhile, in China, the government's free shipment initiative also played an important role in the growth of Alibaba, helping it to become a global Internet giant.
Support for e-commerce
The 4.5 G infrastructure will offer solutions to problems in production, distribution and planning. While consumers will use mobile platforms more when placing orders, export companies will use faster mobile Internet at every stage, from production to planning and distribution to the sales network. To encourage entrepreneurs and managers to become involved in e-commerce, PayPal has designed a road map for e-exporters via their Cross-Border Consumer Research 2015, conducted in 29 different markets globally. Infrastructure support is a must for entrepreneurs who will prepare their business plan according to PayPal's survey. Turkey has introduced successful examples in e-commerce so far. Initiatives such as "Yemek Sepeti," "gittigidiyor" and "sahibinden.com" started off without government help and achieved success.

Shipment support from PTT
Istanbul's third airport will not only make the city a transit point for people, but also make Istanbul an important stop for data and logistics. The support that will pave the way for exporters in Turkey might come from the PTT, or Turkish Post Office. The post office can support exporters for the global distribution network. Free or low-priced shipping rates might make way for exporters in Turkey. Shipping is one of the most important factors which overseas consumers pay attention to. These customers are in search of different means to decrease the cost of international shipping as much as possible. Half of the participants surveyed in the PayPal research study said the "Free Shipping" option is the most important element that encourages them to shop. Of the total number of participants, 38 percent said the "Free Refund" option is also important for e-shopping. PayPal covers the refund and shipping fees of consumers in many European countries including France, the Netherlands and Sweden.
Countries with highest e-commerce spending
According to a consumer survey conducted by PayPal, the U.S., U.K., France and Germany as well as countries from the Middle East and West Africa are among the countries that spend the highest amount of money on online trade. Seventy percent of 23,000 participants of PayPal's Cross-Border Consumer Research 2015 said they shopped online at least once in the last month. While 50 percent of participants stated that they shop online from other countries, 10 percent said they only buy from companies based out of foreign countries. The U.S., (25 percent), China (19 percent), the U.K. (14 percent), Germany (11 percent) and Japan (5 percent) are among the most preferred countries for online shopping. The research also revealed that these countries spend the most on online shopping. While the U.S. tops the list with $27 billion, the U.K. is second with $19 billion followed by France and Germany with $10 billion and the Middle East and West Africa with $15 billion in total. According to the study's findings, Turkey, the Netherlands, Russia, Poland, the UAE and Egypt are the countries which do overseas online shopping.



Clothing, electronics and holiday bookings popular for overseas shopping


Based on data from an analysis of overseas consumers, clothing are the best-selling items. While Western Europeans prefer purchasing their clothes via overseas shopping, developing countries prefer buying digital products. In the Middle East, both online and overseas shopping are popular. People in this region tend to purchase clothes or electronic products as well as book holidays.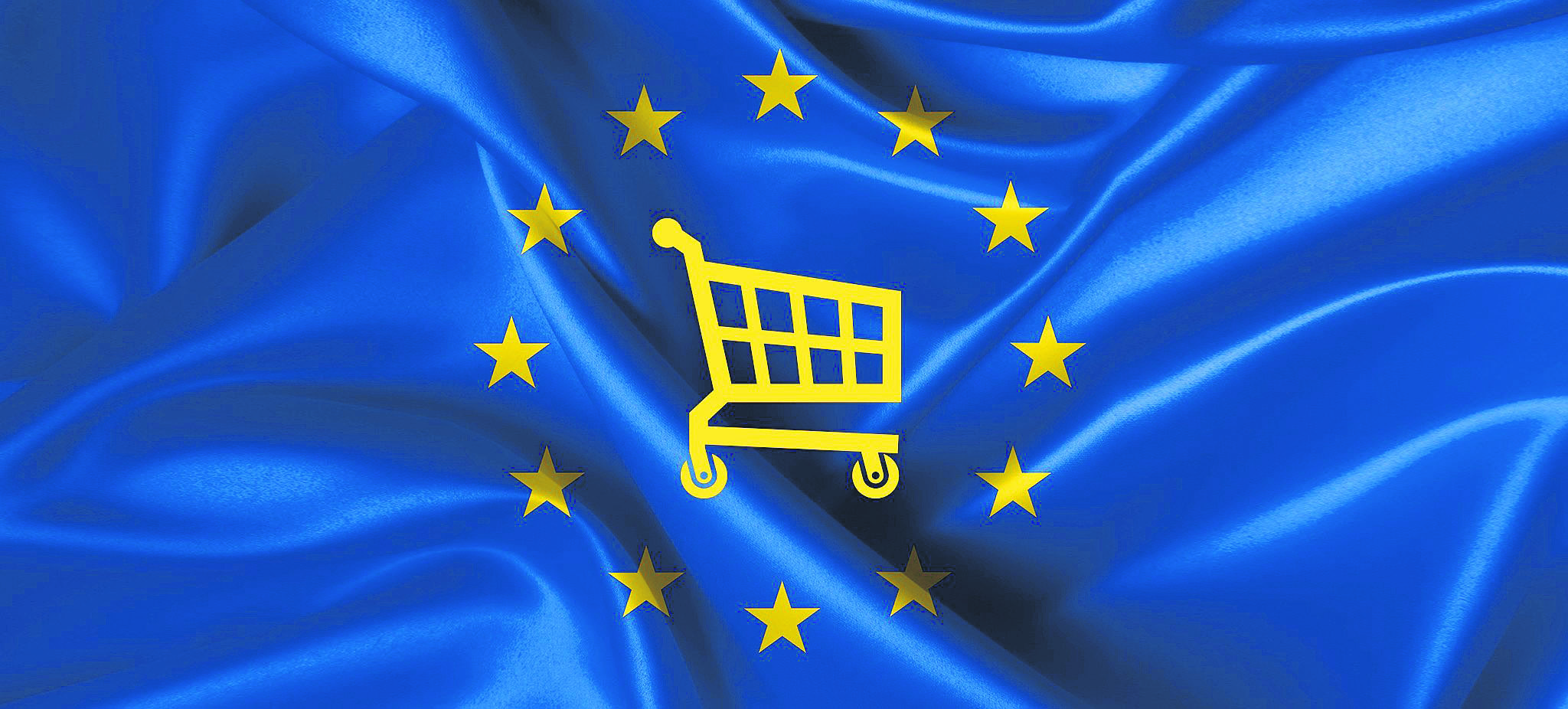 130 million people will shop online
The number of people shopping online will increase with the extensive usage of smartphones and other online initiatives. According to 2014 data, about 90 million people regularly shop online from foreign websites. This number is expected to reach 130 million by 2018. Global e-commerce trading volume is about $2 trillion; $200 billion of this total revenue is made from overseas shopping. Online overseas shopping is expected to exceed $300 billion by 2018. E-export is seen as an opportunity for everyone, including those starting new businesses for extra revenue and companies planning to develop by jumping into new markets.
Increase in mobile device use


The more mobile devices are being used, the more this contributes to e-trade. With the developments in mobile Internet and applications, consumers now have the chance to do their shopping whenever and wherever they want. Based on PayPal's 2014 data, the number of total PayPal transactions on a mobile device increased 68 percent compared to the previous year, reaching 1 billion worldwide. American and British consumers as well as those in Western European countries prefer the use of their mobile devices over using a PC to do their online shopping. When looking at overseas shopping trends in American consumers, 36 percent of consumers shop on their cellphones. British consumers follow Americans with 33 percent.