In Thailand, a kingdom still heavily influenced by the fashions, diets, and Caucasian features of its Cold War capitalist allies, the strikingly unassuming dark-skinned longhaired blues singer, Rasmee Wayrana, is a proud oddity.
The 32-year-old provincial girl from close to the Laos and Cambodian borders in Thailand's northeast - a mostly rural working class region often sneered at by many of the elites of Bangkok - is gathering nationwide fame through her powerful voice and culturally rooted songs, while also reshaping social norms in a deeply politically divided nation.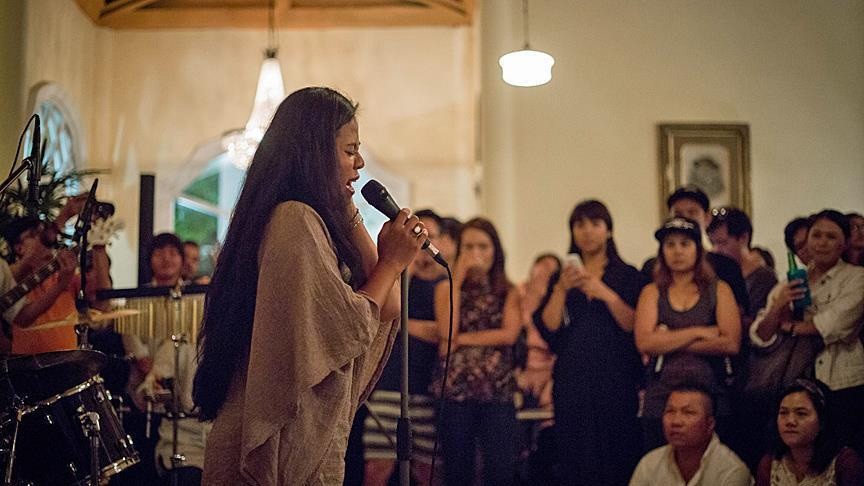 "I want to sing about beauty, about how you can be sometimes beautiful as you are, and not as other people want it," Wayrana said during a recent concert at a fashionable hangout in Bangkok. Around her, the capital's modern day hipsters - reveling in the clichéd return to old - enthused at Wayrana's songs, deeply rooted in a rediscovery of Isaan (northeastern) folk.
Some of them could be seen saluting her with joined hands and heads bowed - a traditional Thai way to show deep respect normally reserved for one's elders, bosses, or those connected to the royal family.
Talking to Anadolu Agency this month from a small coffee shop in her new home in the northern city of Chiang Mai, Wayrana says she remembers the moment well, as until that point she wasn't aware she had so many fans in the capital.
The lyrics to her songs are about the vagaries of daily life and, following the blues tradition, are often simple in words and repetitive but powerful in meaning. Some observers even see them as almost political, or at least as a kind of celebration of not being from the westernized metropolis.
"She is exuding a sense of pride of being from Isaan [northeastern Thailand]," Yvan Cohen, the former British manager of The Space, told Anadolu Agency.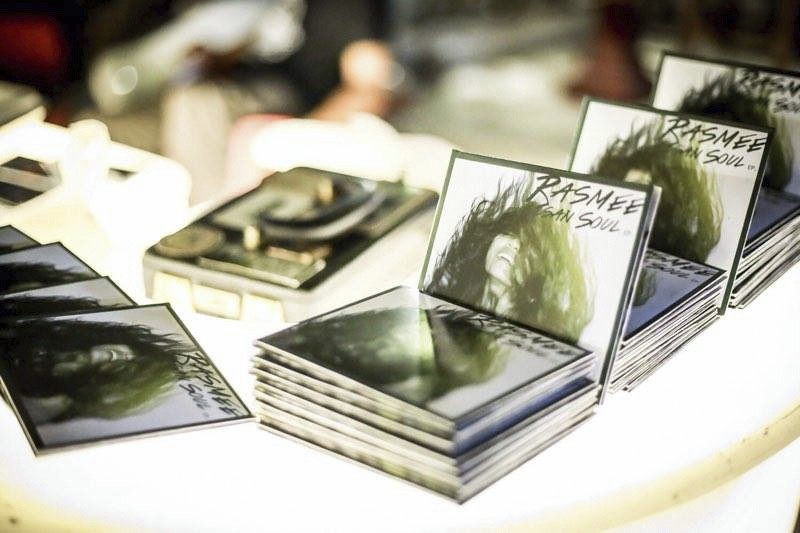 The Space, which closed last April, was a cultural venue in downtown Bangkok, which regularly hosted singers, photo exhibitions and artist talks - often celebrating a community and lifestyle that those in the capital have lost touch with.
"Nobody in the concert room physically looks like her, but these Bangkok people, themselves in search of their own identity, are conquered by her songs. She brings to them something they lack," Cohen added.
Since 2006, a political chasm has developed between the moneyed Bangkok and upper southern regions, and the less affluent and socially marginalized north and northeast - a division fueled by Bangkok's traditional contempt of regional cultures.
It's a divide which is clearly reflected in the Bangkok-centric focus of the entertainment industry and media.
Wayrana, however, says she is not "very keen" on politics, and has tried to keep her distance from the anger and loss prevalent in rural communities.
In the last 12 years, populist politicians - with their support predominantly coming from working class rural areas and provincial migrant workers in Bangkok - have been unseated in two coups, while mass street demonstrations have been crushed by the military with dramatic ferocity.
The deposed Shinawatra clan may have made vast amounts of money themselves during this time, but few can argue with the economic benefit to the working classes of loan funds, such as the celebrated "1 million baht [$30,000] village fund" - introduced to stimulate rural economies - and a universal almost free healthcare scheme that brought regular medical care to low-income earners.
But the style of her music, rooted in molam (a traditional northeastern type of music), and the deep sense of identity which she exudes, carry a social message that transfers metaphorically to the capital's streets.
"A lot of what you see on TV is brainwashing," she tells Anadolu Agency. "Many singers have to be in a defined frame, which is also linked to the way of producing music. People have choices, but the main trend is a repetition of the same kind."
She sings in Laos and Khmer, the two vernacular languages of the ethnic groups of the poor northeast of Thailand - a country where the central Thai ethnicities and Thai Chinese remain a minority of the population but control the political system and economic sector.
Her songs have names like "Illusion," "Beautiful like Thai" or "The City of Black Outfits" - an attack on the dreary fashion trends that dominate capital city streets.
"Recently, I had to sing in a fancy department store in Bangkok, but the people there told me that I could not sing molam because it was not suited to the place," she tells Anadolu Agency.
Molan is rarely played in the capital, bar being blasted from the cheap speakers of cabs driven by northeastern taxi drivers (much to the annoyance of the Bangkok-born passengers). For many of Bangkok's social aspiring middle classes, it's too close a reminder to the rice fields that their parents had left behind.
"We were shocked," she underlines.
As a teenager, Wayrana says she was little influenced by western music, because foreign records were not available in the remote district where she grew up.
Encouraged by her father, a professional singer, she sang molam at village fairs from five years old and turned professional at the age of 13.
"As a child and teenager, I loved the Luk Tung [children from rice fields] style of music from central Thailand, especially from [singer] Pumpuang Duangchan," she tells Anadolu Agency. "Pumpuang was amazing. She was illiterate, but could remember all the music and lyrics of the songs and her voice projected her inner power."
At 32, Wayrana's already a year older than Duangchan was when she died.
The funeral for Duangchan - arguably the most popular Thai singer of the last 60 years - was a national event.
Wayrana has a long way to go, but with the release of her first CD titled Isaan Soul this year, her popularity has already crossed the national divide and like Pumpuang she is starting to appeal to all.