A private zoo in Ukraine has a new attraction: five white lion cubs.
Volodymyr Shevchuk, director of the "XII Months" zoo near the Ukrainian capital, said the cubs have been separated from their parents, Ivanna and Ludvig.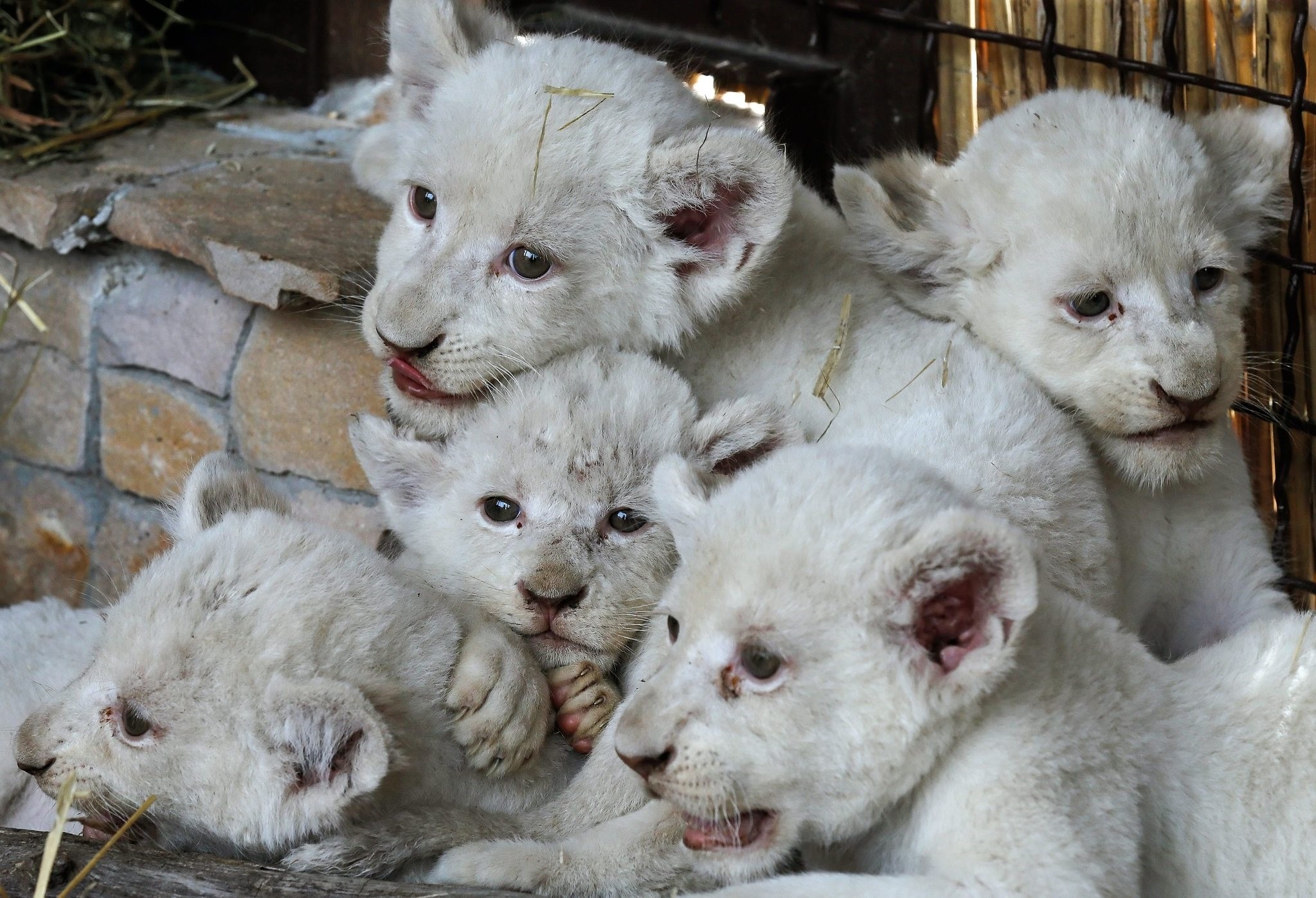 Shevchuk says the cubs have quickly become favorites with the visitors.
White lions, which are extremely rare, are a genetic mutation of the African Lion. They are mostly found in zoos because the color mutation makes it difficult for them to survive in the wild.