There is no doubt that the advancements in technology have changed our daily discourse. Years ago, horses used to symbolize family strength, and today, there are a considerable amount of people who believe that cars and good smartphones are status symbols and we measure someone's wealth through the brand of their car or smartphone.
The number of people addicted to smartphones is increasing, however, making them more of an everyday item. Smartphones have become something like a limb of our body. You can forget anything at home while going out but it is almost impossible to leave your phone at home. People also spend more than they can actually afford for smartphones without hesitation. Smartphones are now a key to socializing, communication, sharing and health applications.
Men versus women
Let us try to understand how this situation has reached such a dramatic state through a study conducted by Kaspersky Lab. As a part of the experiment, carried out by Würzburg and Nottingham-Trent Universities on behalf of Kaspersky Lab, subjects were left alone in a waiting room and it took them approximately 44 seconds to reach out for their phones. Men generally could not even hang on for half this time and waited only 21 seconds. On the other hand, women checked their phones after 57 seconds. In other words, women could wait about a minute without touching their phones.
Busy on the phone
As seen in daily life, people immediately get busy with their phones as soon as they jump on public transportation. In an experiment, I collaborated with İsmail Hakkı of Polat of Kadir Has University's Department of New Media and we discovered that students who went on a 'social media diet', did not look around while traveling and took up a habit of looking at the screens of their smartphones. It is clear that social media addiction also makes young people addicted to looking at screens.
Less than a minute

Students are not ready to say they are addicted, nor are they ready to admit it to themselves. The researchers from Würzburg and Nottingham-Trent Universities asked the students who participated in the experiment to say how long they waited until they reached for their phones to investigate the 'friendship' that people establish with digital gadgets in detail.
Most of them said that it was after two or three minutes. In fact, it was much sooner than the participants thought. Hence, we can say that the students believe they do not look at the screen frequently, but the results proved the opposite.
Fear of missing out

As the studies conducted by universities lay bare, the fear of losing information or anything else when we are not online, which is called 'FOMO' (fear of missing out), might cause the motive to check our phones. Moreover, a survey related to the issue showed that people who use their phones more frequently admit they suffer from this phenomenon. During the 10-minute waiting room experiment, the participants used their phones for approximately five minutes. As the study previously conducted by Kaspersky Lab suggests, we are extremely addicted to our smartphones, as we consider them like a part of our brain.

Users don't wait

Commenting on the findings, Jens Binder from the University of Nottingham Trent said: "The experiment suggests that people are far more attached to these devices than they realize and it has become second nature to turn to our smartphones when left alone with them. We do not just wait anymore. The immediacy of information and interactions delivered through our smart devices make them much more of a digital companion and connection to the outside world than a piece of technology."

How iPhone 7 Plus leaked?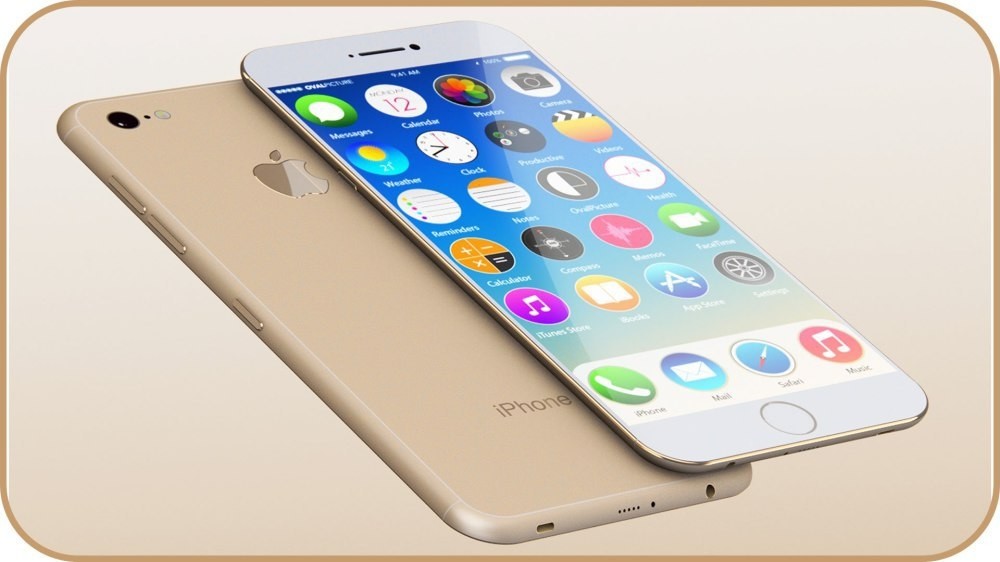 Each photo, video or article related to Apple iPhone 7 Plus becomes the most read news of the technology world. Since the release of iPhone 6, details about each model being launched were leaked. So, how does all this information leak? Is Apple no longer a mystery company? Even the concept products of iPhone 7 Plus were quickly spread all over the world. The huge amounts of production and the size of the labor force led to huge leaks. Workers who spend hours working to earn a couple of dollars at the factory are the most likely sources of the leaks. Erdi Uzakdoğu, the editor of Turkey-based technology site Donanımhaber, broadcasted the video of the prototype iPhone 7 Plus, which was produced in the Far East and does not function.
Here are the reasons for the Apple iPhone 7 leaks:
- The amount of production increased between 72 and 78 million in 2016, while it was only a couple million previously.
- The number of companies in the supply chain, the number of production parts and orders has increased dramatically.
- When the Apple iPhone began its journey in the market, the U.S. was only working with AT&T and a few other GSM operators in Europe. Now, hundreds of operators have to conduct tests before the new iPhone launches.
- The number of companies that develop and produce applications and accessories for smartphones increased incrementally. New iPhone models are very important for millions of application developers and accessories producers. Usually, the first customers who rush to the stores have an unlimited budget.
* Finally, there is a great interest in the bloggers who fly drones over the campus of Apple, and even the company's trash. The production agreements that are signed, the patents they receive and the companies that Apple buys also reveal the future plans.