The very common question "What am I going to get for my lover for Valentine's Day?" is heating up in the weeks leading up to the big day.
According to a 2016 survey by MasterCard, overall consumer spending in preparation for Valentine's Day has increased by an average of 22 percent over the last three years. Many people are moving away from traditional gifts and grand gestures, opting instead to plan unique, memorable experiences with their loved ones.
Even though traditional choices are still popular when it comes to fun and enjoyment with your better half, couples can take a creative step to say "I love you" with alternative choices that are available across the city of Istanbul.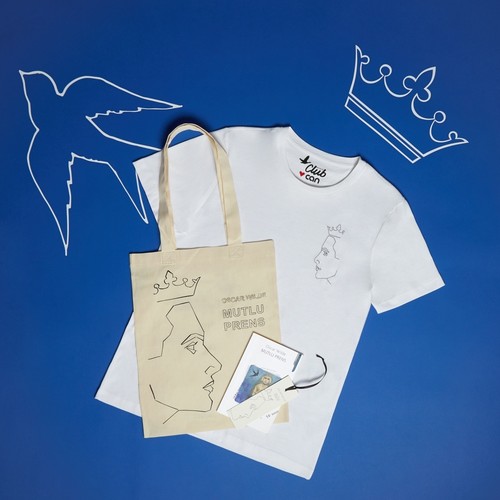 Buy gifts to help children's charitiesThis year, you can give a meaningful Valentine's Day gift that will help needy children.
The Tüvana Education Foundation for Children (TOÇEV) has launched a campaign for Valentine's Day with a myriad of gift options that include financial and moral support to children who want to continue their education but are unable to do so due to financial difficulties or for those who have to work.
TOÇEV offers a variety of alternatives, ranging from a small certificate worth TL 70 with the inscription, "With this donation he/she made in the name of keeping your love alive, he/she lightened a tiny heart," to a glass heart-shaped bowl worth TL 55, and a Valentine's Day bookmark worth TL 10 to a triple candle set worth TL 12. More details are available on the foundation's website.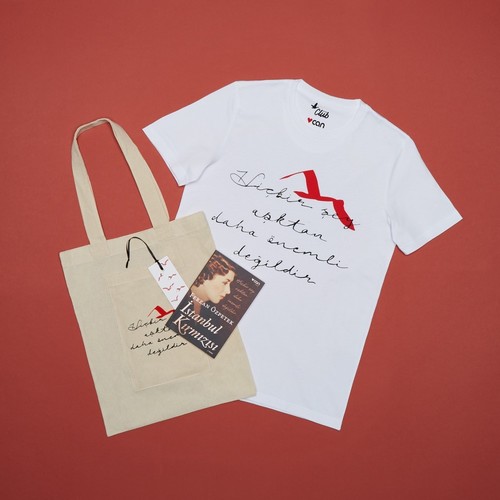 The second option is the LSV Dükkan, a gift shop affiliated with the Foundation for Children with Leukemia (LÖSEV). The shop has set out ahead of Valentine's Day with the motto, "The best gifts for your loved ones."
All the revenues provided by the sale of the products offered to those who like to give an alternative gift to their loved ones will be used in the treatment of children with leukemia and that makes the value of the gifts even more significant.
There are hundreds of different options among LÖSEV gifts including handmade cookies, nature-friendly rag dolls, toys, handbags with thousands of different patterns, soft pillows with amusing designs, ceramic ornaments and love-inspired mugs.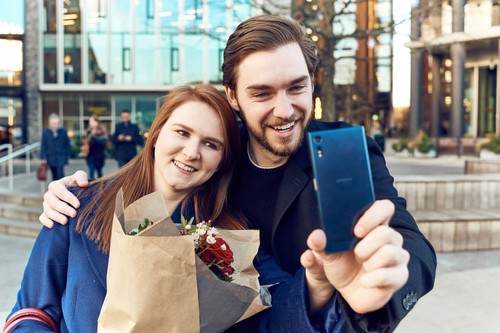 For Valentine's Day, the Selfie Festival in Istanbul will award the best couple photo with travel gifts.
Finally, LÖSEV life certificates, the most special gift of them all, will be sent to your loved one's address with your own personal message written in it.
Those who are interested can visit www.lsvdukkan.com to make online purchases or visit kiosks in the shopping malls for gift options.
For literature loversBeymen Club and Can Publishing House's pioneering project, that brings together the famous books of the literary world with fashion lovers in collaboration between a fashion brand and publishing house, continues to enrich with new sets.
Couples looking for creative choices this year for Valentine's Day can take a look at the special sets inspired by "Istanbul Kırmızısı" (Rosso Istanbul) by Ferzan Özpetek, "Pride and Prejudice" by Jane Austen, "White Nights" by Dostoevsky, and "Happy Prince" by Oscar Wilde.
"Rosso Istanbul," the bestselling book by world-famous Turkish director Ferzan Özpetek, was also added to the four-piece sets, consisting of T-shirts, handbags, bookmarks and books with the same design, prepared by the Beymen Club's designing crew and inspired by the most popular books of Turkish and world literature.
Products inspired by the theme "Nothing is more important than love" from Ferzan Özpetek's latest film "Rosso Istanbul," which was adapted from his namesake novel and debuts in theaters in March, were put on sale in all Beymen stores.Consider a healthy gift optionCampaigns for Valentine's Day know no bounds. A dentist recommends you to give your loved one a bleaching session as a present with the slogan, "Do not think about what to buy while Valentine's Day is approaching. Give your loved one and even yourself a brand-new smile, and have a loving and healthy smile."
Join the Valentine's Day selfie festivalBeşiktaş Municipality will be offering Valentine's Day special gifts to couples who share their "selfies" that were taken in Beşiktaş on Facebook, Twitter and Instagram with the hashtag #AşkınSelfiesi2017.
All photos will be evaluated by a select jury consisting of popular names. Among the lucky couples who win the competition, the winner will win a tour to Cuba while the second couple will be awarded a trip to the U.S. and the third will get the chance to tour around Istanbul on a helicopter.
Still traditional There are also holiday opportunities for those who want to spend this special day in Turkey or abroad with their loved one. While an overnight stay on the Western Black Sea costs TL 200, couples who want to spend Valentine's Day abroad should be willing to pay 200 euros for three nights in Prague and 3,200 euros for an eight-night Zanzibar tour. As in previous years, those who want to make this date unforgettable by getting married on Feb. 14 Valentine's Day are expected to swarm to marriage offices this year as well.