Tucked away in a shabby back alley of Istanbul, a tiny alcove of treasure awaits visitors. At a shop there, records, old books, photographs, trinkets and more have been arranged in rows on shelves and organized with care, each one a key tothe past. However, the items that are the most prominent among the trinkets are buttons. Every corner of this unique place is saturated with buttons, making it Turkey's most comprehensive collection of its kind.

Retired teacher Özdemir Kurtoğlu, 60, has carefully amassed over 2 million buttons through his collecting adventures. He is so passionate about buttons that he spends most of his time caring for them.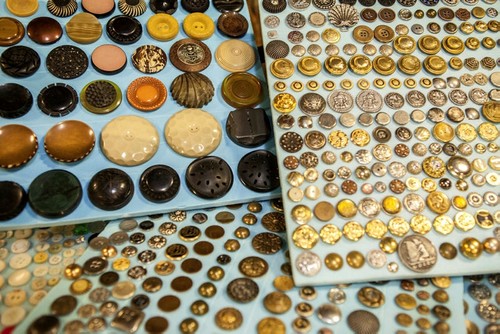 His collection dates back 27 years to when, during a visit to an old-fashioned store in the city's Tarlabaşı, a shopkeeper gave him a suitcase full of buttons. The suitcase was set in a corner for a while and when he was bored, he would care for and clean its contents. As time went on, he collected more buttons and his passion intensified. Soon the vast amount he had collected started taking over his house and curious guests often asked him about the buttons, interested in their history.

Soon after he opened a place to keep them. Over the years, he visited flea markets and chased after different buttons. "I woke up at the crack of dawn and went to the junk markets. I was unrivaled because there were not many people interested in buttons. The buttons were waiting for me," Kurtoğlu said. "From Feriköy to Dolapdere, from Topkapı to other junk markets, I bought buttons wherever I went."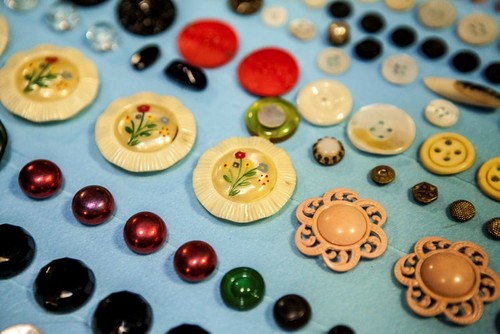 Soon the vendors started calling out, "Here comes Mr. Buttons!" Now there are even some shops that bring in special buttons just for him.

Kurtoğlu currently has 2 million buttons. From daily life as well as the Ottoman period, they have been crafted from fabric, metal, gold and silver plating, as well as from ivory, ceramic and plastic. He opened his first button exhibition, "Düğmeler/Boutons," in Turkey at Saint-Michel French High School.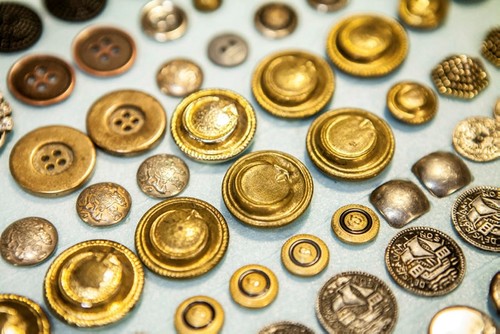 Kurtoğlu also has a photo collection and uses it to identify the origins of some of his older pieces. By looking at the clothes in the old black and white photos, he has been able to identify which periods the buttons belong to. Rare pieces are also included in the collection, such as buttons from Ottoman military uniforms, postmen uniforms and from officers working on railroads and other areas. Among the those with patterns, pictures and writings, the crochet buttons are usually the most interesting to visitors.

"My goal is to create a living button museum through my efforts because there are great buttons worthy of being displayed in a museum. I think that objects have souls. What has been used in man's clothing, traditions and customs? It is my responsibility to pass the buttons I have collected on to the next generation," Kurtoğlu concluded.