Turkish high school student Mehmet Durmuş ranked first in the U-18 category of the "24-Hour Puzzle Championship," which was held between April 28 and 30 in Hungary.
Durmuş, who attends the Kartal Anatolian Religious High School in Istanbul, won world champion title in the 17th international 24-Hours Puzzle Championship, which consists of various mind games.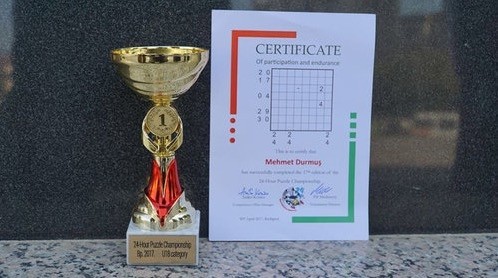 The competition lasted for a total of 24 hours, during which cultural- and language-neutral puzzles were presented to the participants.
The puzzlers had to solve logic, visual and number problems, in addition to puzzles with fill-ins or word searches, which did not require any language knowledge.