Father's Day is finally here and Sunday, June 18 is a time of celebration for fathers who have worked all year long; sacrificing, providing and caring for their families. Now is the time to celebrate! Choosing the right present and preparing an enjoyable family dinner are just two of the ways to make the most of this special day with your father.
My first recommendation this Father's Day is a stylish dinner. Simply find your way to L'assiette, a brand-new restaurant in Istanbul located inside of the Les Ottoman Hotel in the Kuruçeşme district of the city. Translated as "plate" in French, L'assiette offers lavish tables situated on the seaside, plush armchairs that feel like sofas and stylish plates that give the venue a truly authentic feel. Restaurant Managers Alp Franko and Julien Martin are truly experts in their field and the customer experience is sure to be a magnificent one boasting fantastic Bosporus views and the ultimate dining experience in the garden of this historical, seaside mansion.
As for the food, it is fair to say that I was quite amazed by the lavish spread L'assiette had to offer. The wide variety of modern appetizers and shared table food dominate the menu. Whether you try the salmon-lentil patty, the tahini eggplant, thinly sliced liver or the seabass with cinnamon, all of these dishes are purely fantastic. However, I especially loved the "Soka" which is a Bosnian dish of pickles and cream. As for the main course, I recommend that you try the Chef's Lobster and the Belgian-style mussels. Both are absolutely fabulous! L'assiette, which is also a small wharf accessible by boat, is a delightful place for lunch or a weekend brunch, apart from dinners. No matter what time you come on Father's Day, I suggest that you spend some time in the bar area situated along the seaside. Reservations are required for this venue, as it is very popular and fills up quickly. Designed in Turkish- and French-inspired fashion, the venue may well be an alternative for fathers seeking a new taste in classical elegance.
Another present you can give to your father this Sunday would be a classy spa experience. Serving as the most recent international tourism investment in the city of Istanbul, the Fairmont Quasar Istanbul Hotel will save you some bacon. The hotel located in the Mecidiyeköy district is spreading the duration of Father's Day across the entire week, with its luxurious Willow Stream spa which is one of the most lavish and special spas in the world. This week Willow Stream offers Men's Health Week complete with package deals for massages such as the "slimming massage" special for fathers looking to welcome the summer or the "magnesium massage" which balances energy levels and muscular functions in the body.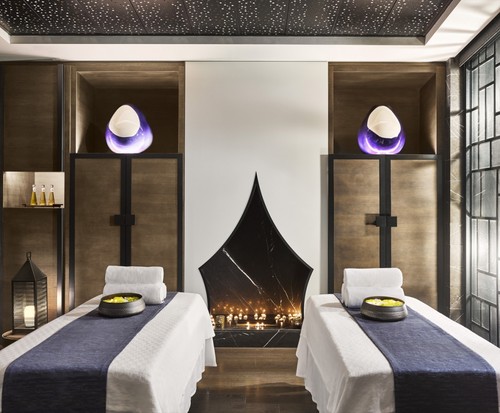 Admission to the outdoor pool, located on the fifth floor of the hotel with a Bosporus view, is offered as a complimentary gift to fathers, as part of the package massage deals this Father's Day. Taking special care of the fathers who don't have a lot of time in their hectic schedules, Fairmont Quasar Istanbul allows all fathers to enjoy their gifts whenever they wish, thanks to the Willow Stream Spa gift card which offers many advantages.
If you would like to give your father a more permanent present that will also impress him,
then you can entrust him to the Englishmen. Well-known brand George Hogg offers elegant gift alternatives for Father's Day, adding men's textiles to its wide range of products that consists of iconic footwear, belts, cuff links, wallets, et cetera. George Hogg combines the chivalrous English elegance of British roots with the modern needs of urban manhood, offering British elegance from head to toe while adding the textile collection comprised of shirts, trousers, jackets, jeans, shorts and vests to its collection of footwear, socks, wallets, bags and belts.
The collection also offers stylish shorts with striped shirts and leather belts while nautical wear is among some of the most eye-catching collections of the collection. If vintage footwear is what you are looking for this Father's Day, George Hogg offers specially designed metal shoeboxes and beautiful pairs of handmade shoes which take 50 hours to make.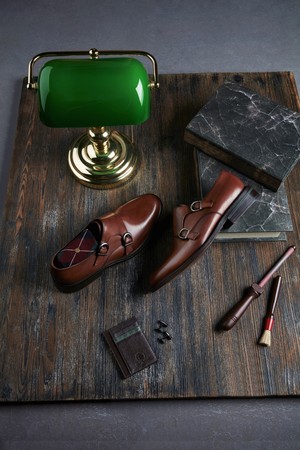 The brand dates back to 1855 and George Hogg footwear is treated with the traditional Venetian dying technique by specialized shoemakers. The differences in tones, which may occur between the pairs, are an indication of the special workmanship given to each pair of shoes, as they are hand painted. If you fancy a long-lasting present for your father, this can be an option to pamper him.
Happy Father's Day to all the dads out there!

Tips of the week

Top 3 venues of the week
- L'assiette / Kuruçeşme
- La Petite Maison / İstinye
- Capricorn / Ortaköy
Top 3 hotels of the week
- Lux / Bodrum
- Alavya / Alaçatı
- Sumahan / Çengelköy
Top 3 people to follow this week
- Tamer Aydoğdu / Director
- Serdar Senemoğlu / DJ
- Ilgaz Erel / Photographer