The imam and the congregation of a mosque in Turkey's central Kırıkkale province have adopted a cat and its kittens after the former gave birth at the mosque.
Imam Hüseyin Süt made a temporary home for the cats after the birth of seven kittens inside the Çeşmeli mosque in downtown Kırklareli, Anadolu Agency reported.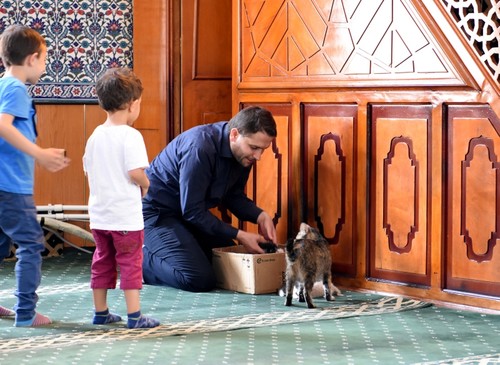 Feeding the cats with milk, the congregation also embraced the feline guests and started taking care of them.
The imam said that the pregnant cat had entered the mosque during Friday prayers last week and delivered the kittens inside the pulpit.
"Since that day we've been feeding them with milk," Süt said, adding that he's been an imam for the past 14 years and it is the first time he came across such an incident.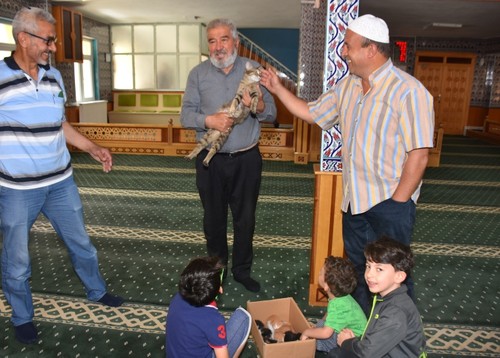 He noted that the mosque is now referred to as the "cat mosque" and children frequently visit it to play with the kittens.
Cats are revered animals in Islam and are often allowed to freely roam in mosques and other sacred places, unlike dogs, who are viewed as unclean and therefore forbidden to enter places of worship.
Turkish people have been always intimate with cats, which are thought to have been domesticated 5,000 years ago. Feeding, loving and taking care of them, humans have provided many opportunities for them. For instance, Turkey's first "Meow Park," the first park in the country made exclusively for cats, was opened in Mersin province.