Ehud Barak who was the Israeli Minister of Defense when Israeli commandos raided the Mavi Marmara, which was carrying humanitarian aid to the blockaded Gaza Strip, and killed nine Turkish nationals and an American, will be tried. Sir Geoffrey Nice, who worked on the International Criminal Tribune for the former Yugoslavia between 1998 and 2006 and led the prosecution of former Serbian President Slobodan Milosevic; Rodney Dixon, who defends Egypt's deposed president, Mohammed Morsi, and lawyer Hakan Camus filed a case.
The Gaza Freedom Flotilla in May 2010 ended in tragedy after Israeli commandos killed nine Turkish nationals, including Furkan Doğan, 19, an American of Turkish origin, in a bloody raid of the Mavi Marmara. Another Turkish national, Uğur Süleyman Söylemez, died in the hospital in 2014 after being in a coma for almost four years.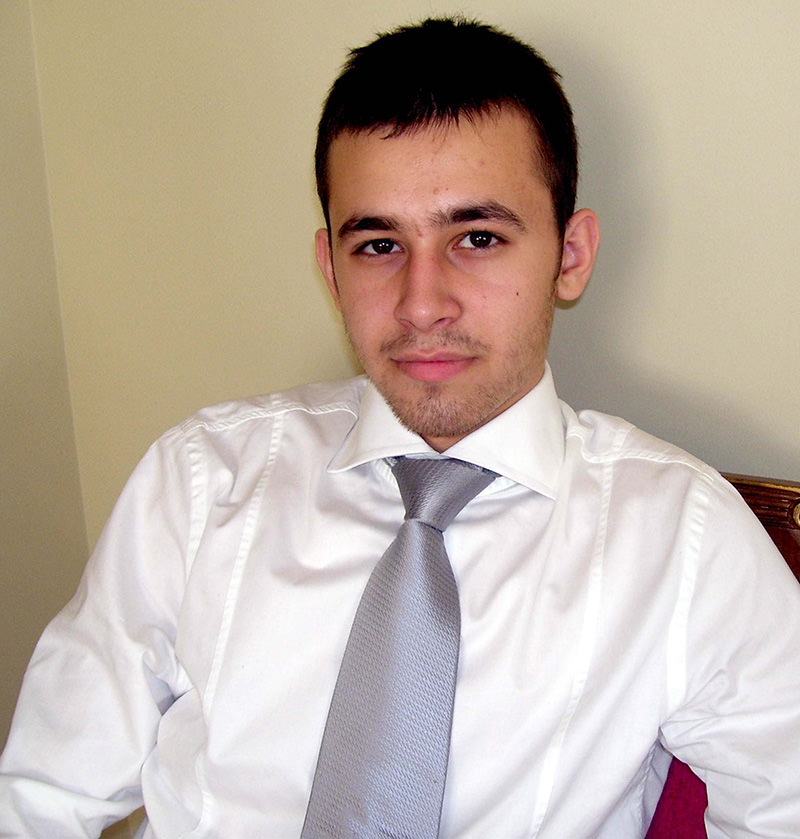 Israeli officials were sued by victims in Istanbul over the deadly raid in the first case of its kind filed against Israel. It is expected that the case in Turkey will be the first of many such cases filed seeking to hold Israel criminally liable. The case against Israel is a public case and there are a total of 490 victims and complainants, including the relatives of the victims of the Mavi Marmara attack and those who were victimized by the attack for different reasons. Four Israeli high officials are being tried in absentia. At a hearing, Istanbul's 7th High Criminal Court ordered the arrests of former Israeli Defense Forces (IDF) Chief of General Staff Gen. Gabi Ashkenazi, Naval Forces Commander Vice Adm. Eliezer Marom, military intelligence chief Maj. Gen. Amos Yadlin and Air Force Intelligence head Brig. Gen. Avishai Levi.
Investigations into other Israeli military officers or civilians who took part in the attack continue. The indictment prepared by the Istanbul Chief Public Prosecutor's Office accuses the perpetrators of the Mavi Marmara attack of willful killing, torture or inhuman treatment, willfully causing great suffering or serious injury to body or health, arbitrary detention and arrest, violation of the freedom of expression, qualified robbery, illegal seizure of personal items and illegal capture of a sea vehicle among other charges, and seeks prison sentences totaling thousands of years in total for the suspects for each offense.
Lawyers for Mavi Marmara case have delivered the court file to Barak who was in the U.S. attending a conference. Former prime minister and defense minister will be tried in the U.S. as Furkan Doğan's family has filed a case with the Federal Court of California. Families of other victims will also be able to participate in the case. Barak is accused of deliberately killing Doğan, committing an international terrorist act, abuse, torture and arbitrary detention, according to the Humanitarian Relief Foundation (IHH), which was the leading humanitarian organization of the Mavi Marmara flotilla.
The case carries unique significance as it is the first case against a top-positioned former Israeli politician and accuses a former Israeli prime minister of terror acts since Israel was established, Anadolu Agency reported.
Israel has been implementing a blockade on the Gaza Strip, preventing the flow of basic humanitarian materials since the time Barak was minister of defense. More than 2,200 Palestinians, including hundreds of civilians, were killed and over 11,000 were injured in attacks on Gaza in 2014.