A Brazilian pianist, Castro Monteiro, has enthralled the crowd at Virada Cultural event held in Sao Paolo, Brazil with his performance tens of meters above the spectators on Sunday.
Adventure-loving Monteiro was suspended on wires with his piano with the enthralled crowds below and accompanied by a mid-air performance from dancing acrobat Sandra Miyazawa. Miyazawa was also suspended above Monteiro and danced when he was playing in the air.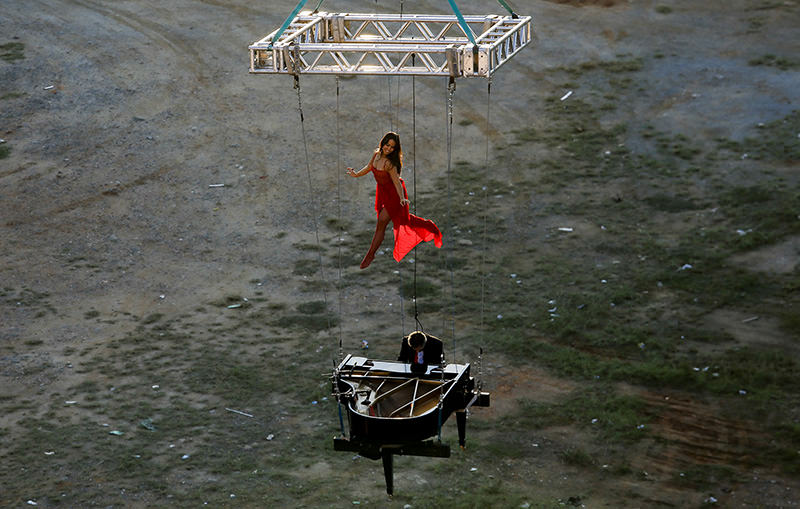 Revealing spectacular scenes, Monteiro's performance won recognition by the crowd attending the festival.
Monteiro's performance was one of the many performers who took part in the annual festival this week. The cultural presentations in the event included various live music concerts, films, art exhibits, cooking, dance and theatre, the Daily Mail reported.
Virada Cultural is a 24-hour cultural festival which has been held every year since 2005 in the city of Sao Paolo, Brazil.