The Kırklareli Municipality will hold a jazz concert on July 17 where musician Can Tutuğ, who is from Kırklareli, will be accompanied by Ozan Musluoğlu on contrabass and Ferit Odman on drums. Music lovers can head to Sebahattin Ali Street for the concert, which will begin at 9 p.m.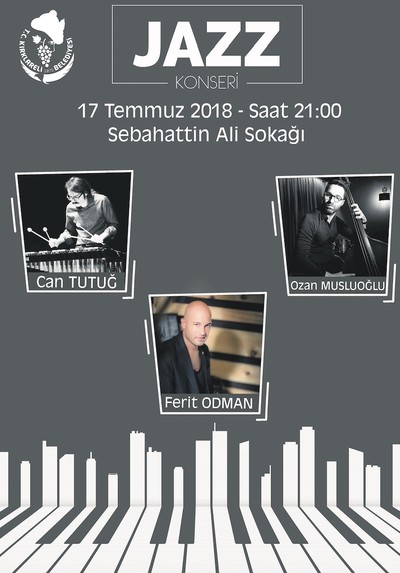 Can Tutuğ, studied vibraphone with Amy Salsgiver at Istanbul Technical University's Dr. Erol Üçer Center for Advanced Studies in Music in 2013. With lessons from Tony Miceli, he focused on jazz harmony and improvisation. He has performed with the Trakya Academy Chamber Orchestra. He also performed with his group the Cold Vibes at the Jazz at the Parks event by winning the International Istanbul Jazz Festival's Young Jazz competition. He has been performing at the Istanbul Jazz Festival ever since.
Ferid Odman is a jazz drummer based in Istanbul. He started his music studies in Sweden in 1999. Odman is a popular musician who has shared the stage with various musicians in Europe.
Ozan Musluoğlu studied contrabass with Volkan Hürsever, James Lewis and Kürşat And in 2001. He has since shared the stage with many Turkish and foreign artists. Also, as bassist of the group Athena from 2003 to 2008, he recorded albums and toured nationally and internationally, including representing Turkey in the 2004 Eurovision Song Contest where they came in fourth place.