The Nationalist Movement Party (MHP), which is Turkey's third largest party in terms of election results and deputy number, held its 11th ordinary party congress on Saturday, March 21 in Ankara, a date specifically chosen to coincide with Nevruz, the spring celebration that also holds significance in Turkic Kurdish and Persian tradition. Receiving 1,149 votes out of a total of 1,242, the party's chairman of 18 years, Devlet Bahçeli, was re-elected as party chairman in the election in which he was the sole candidate.
The date was also important as Turkey awaited imprisoned PKK leader Abdullah Öcalan's call for disarmament as part of the reconciliation process during Nevruz celebrations. The MHP strongly rejects the reconciliation process and the dialogue between the government, PKK leadership, pro-Kurdish political actors and nongovernmental organizations to end the 40-year armed conflict.
Bahçeli delivered a long and bitter speech in which he heavily criticized the government for the reconciliation process and corruption allegations. The 67-year-old leader was straining his voice to the extent that he coughed many times during his speech.
The MHP's main slogan for the upcoming elections on June 7 was also revealed at the congress as "Walk with us Turkey."
Prior to the congress, it was claimed by Turkish media outlets that MHP Yozgat deputy Mesut Türker may run against Bahçeli if he found the necessary support from party delegates. The MHP is known for its tradition of strong chairmanship and party followers often call their leaders "başbuğ," which can roughly be translated as leader, chief or commander.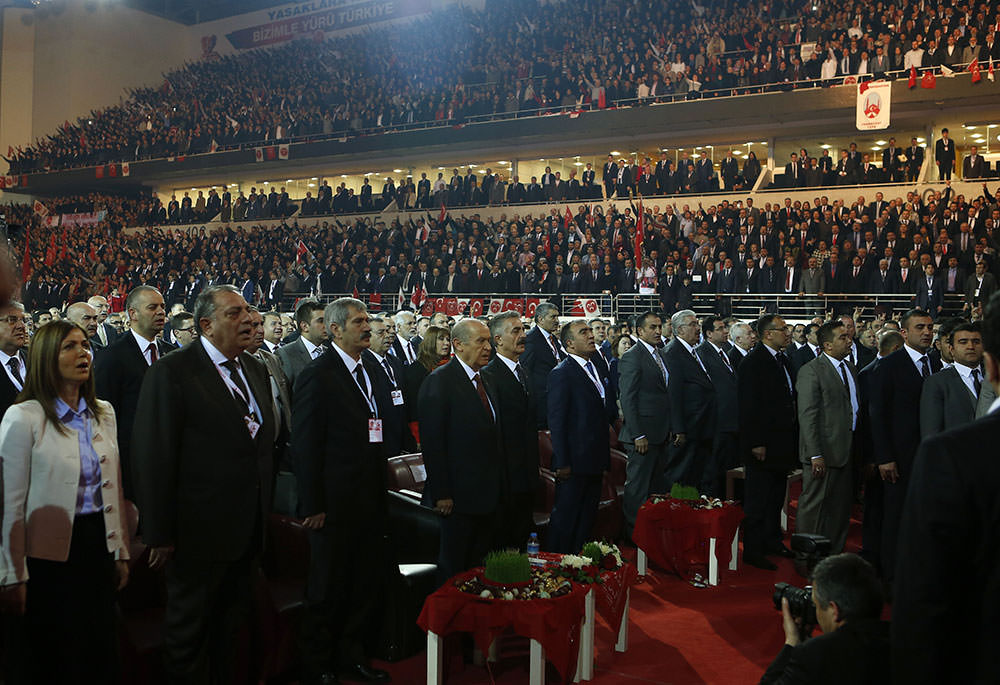 This year's congress is reported to have attracted more people compared to previous years and the environment at the Ankara Arena Sports Complex where the congress was held was reported as more cheerful. The arena, which has a capacity of 12,000, was reported full with thousands waiting outside.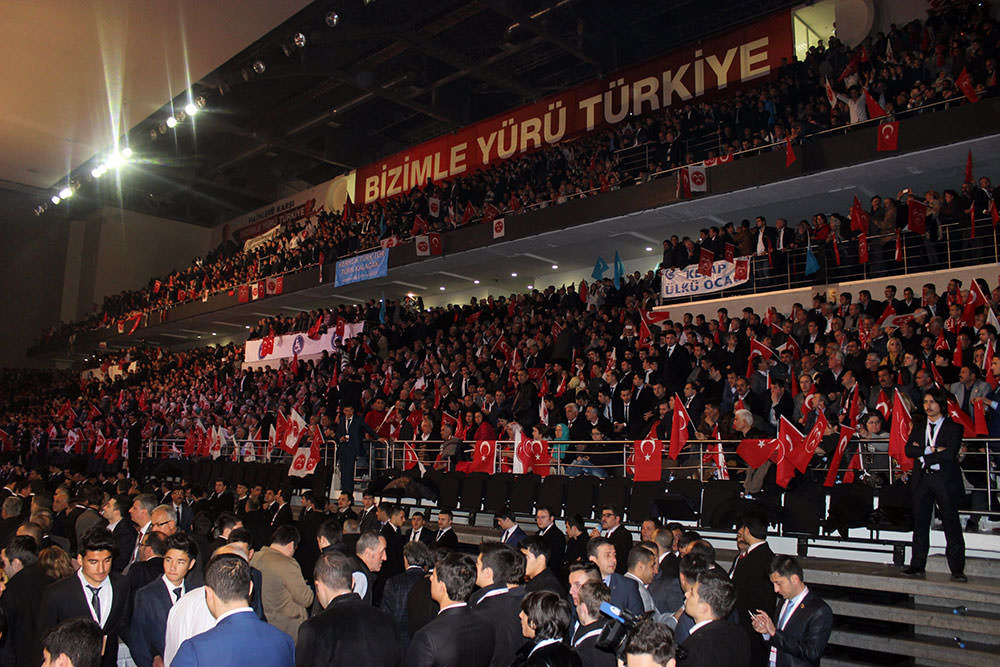 Meanwhile, a bus carrying MHP members to the congress in Ankara involved in a pileup in central province of Afyonkarahisar. A coach driver working for a passenger bus company died at the accident, while more than 15 people were injured.