If we went to the courtyard of the Sümbül Efendi Central Dervish Lodge five centuries ago, we would see vessels full of ashura, known as Noah's pudding. The dervish lodge used to prepare ashura on the ninth day of the month of Muharram (the first month of the Islamic calendar) and then serve it to Istanbulites on the 10th day. Now, the ashura tradition will bring people together again.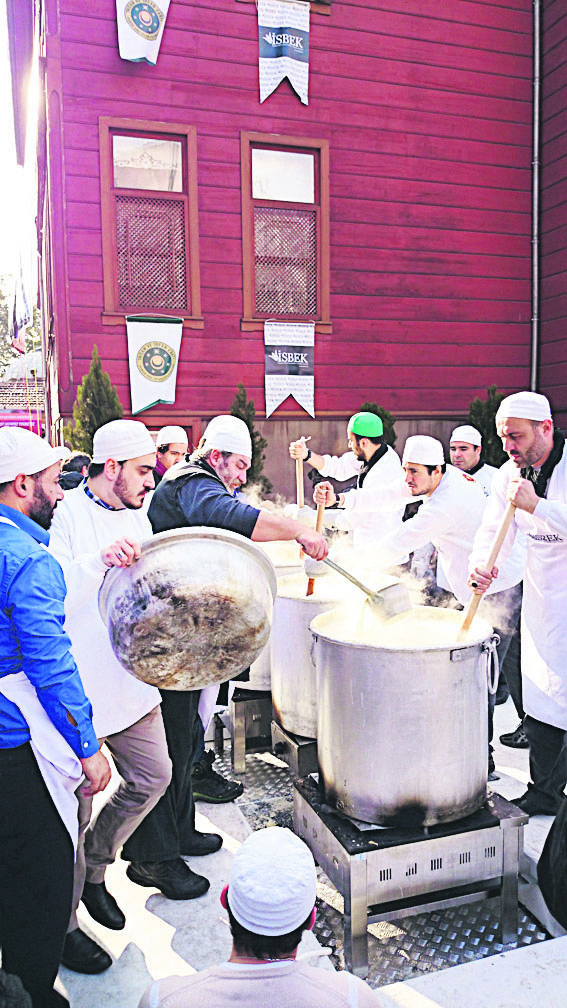 Ashura has significant meaning for Turkey's people. The most important meaning is perhaps the mixture of various foods in one vessel, representing unity. There is no need to say that we are in search of sensibility and solidarity today, as humans are always in need of love and unity.
The Çifte Sultanlar Tomb is another feature that makes ashura meaningful at the Sümbül Efendi Central Dervish Lodge. The tomb, located in the mosque's courtyard, houses the graves of Prophet Muhammad's grandson Hussein's two daughters, Fatimah and Sakinah, which were reportedly discovered by Sümbül Efendi following the conquest of Constantinople. The place, which was turned into a central dervish lodge, was a monastery before the conquest. Moreover, it is even said Byzantine Princess Theodora, daughter of Constantine VII, who had retreated to this monastery for the rest of her life, was highly influenced by Hussein's daughters and converted to Islam.
To protect this deep-rooted, meaningful tradition, the Istanbul Science Education and Culture Association (İSBEK) revived the lodge to distribute ashura on the 10th day of Muharram - today. The executives of the project conducted detailed studies to perform this tradition as close to the original as possible. They even reached out to people who had witnessed this type of ashura cooking, and each detail was recorded. The washing of the wheat, the prayers uttered as the ingredients are added, the costumes worn by those preparing the ashure, the chants and the toppings are all meticulously prepared.