Turkey's endemic plant species that are endangered and that have seeds that cannot be preserved in seed banks for a long period of time have been taken for preservation to the cryobank at Gebze Technical University (GTÜ). Associate Professor Yelda Özden Çiftçi of the Department of Molecular Biology and Genetics told an Anadolu Agency correspondent that Turkey is a very rich country with regard to plant diversity; however, most of Turkey's plant species have become extinct or are in danger. Although plants can be preserved in seed banks, botanical gardens or arboretums, cryobanks should be established for the preservation of endemic plants. "Cryobanks are important for the long term preservation of scientifically and commercially important plant species. Hence, we established the cryobank to protect Turkey's plant sources for a longer period," said Çiftçi.
Various seed banks were established to protect Turkey's plant diversity previously, but the preservation period of seed banks are limited for certain plant species. One of the most important features of the cryobank is that their preservation period is indefinite. Cryobanks provide a temperature of minus 196 degrees Celsius indoors, stopping plants' metabolisms; thus, these banks are able to preserve seeds whose dehydration levels are sensitive. "Currently, the plants or seeds that we are preserving in the cryobank are expected to be the same when they are removed from the bank after 200 years. Besides, this is the most important detail about cryobanks. We can preserve plants and seed indefinitely," said Çiftçi.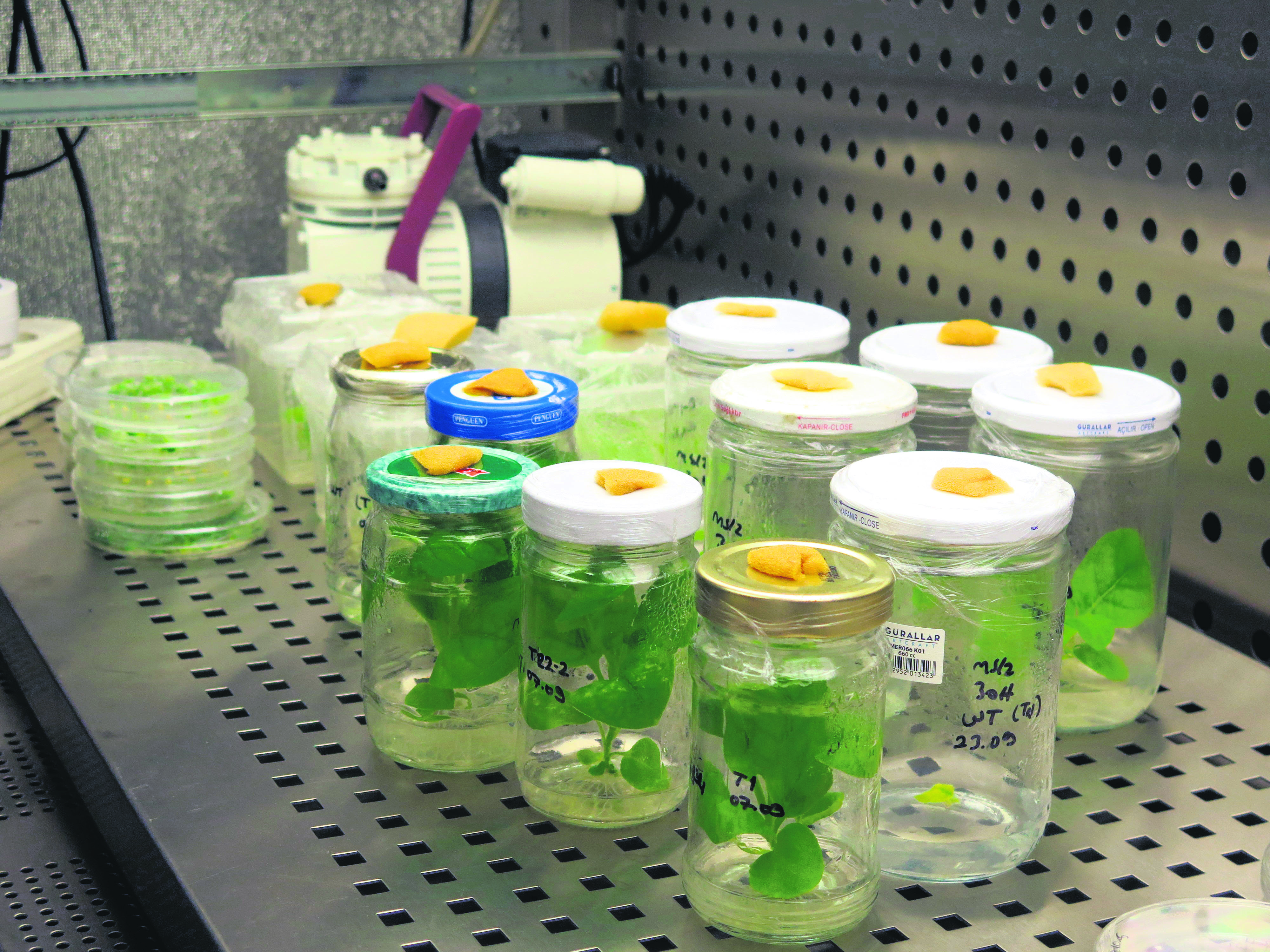 Çiftçi also offered insights about the procedures that are needed before putting plants in cryobanks. First, scientists reduce the water levels of the plants and dehydrate the plant pieces in sterile conditions. Following these steps, the water levels of the plants as well as the vitality of plant tissues are preserved with certain chemicals and then put in the bank in liquid nitrogen for absolute preservation.
Grains can be easily stored in seed banks because they are not sensitive to dehydration. The problem comes when the amount of water in certain plants species is reduced. Çiftçi said that some species couldn't be preserved in seed banks. This is why it is necessary to decide on whether a certain species should be preserved in either a seed bank, botanical garden or through cryo-preservation. Çiftçi said that they mostly study woody plants as well as fruit trees. Initially, the team studied pistachio and its various relatives. A group of plant tissues were taken from male and female trees over 30 and reproduced in vitro. Later, both the tissues and seeds were put into the cryobank. "It is not possible to ignore the seeds that are used to reproduce others. They are protected at minus 196 degrees in nitrogen," she said. The team also conducts studies on olives and ornamental plants. Çiftçi said that they also preserve the seeds of gumwood, which is difficult to reproduce, in the cryobank. Comprehensive studies are carried out on this subject both in European countries and the U.S. as plant germplasm and metabolites have become more important. "We need to preserve the country's own plant germplasms. Turkey is on the same level with Europe and the U.S. in this field. We use the same methods, yet we need to increase the number of cryobanks. We apply a difficult technique, yet receive good results if we achieve optimization."