Following the downing of a Russian SU-24 fighter jet violating Turkey's airspace on Tuesday, Russia is sending its most advanced air defense system to its airbase in Syria, the defense minister said Wednesday, as part of a move Moscow ratcheting up its firepower over the war-torn country.
"The S-400 anti-aircraft missile system will be deployed to the Hmeimim airbase," Sergei Shoigu was quoted as saying by Russian news agencies.
"I hope that this, along with other measures that we are taking, will be enough to ensure (the safety) of our flights," Putin told reporters.
There was initial confusion about which weapons system Putin was referring to. In comments broadcast on state television, Putin spoke about an S-300 missile system. However Shoigu, and a Kremlin spokesman were later quoted as saying that the even more advanced S-400 system would be dispatched to Syria.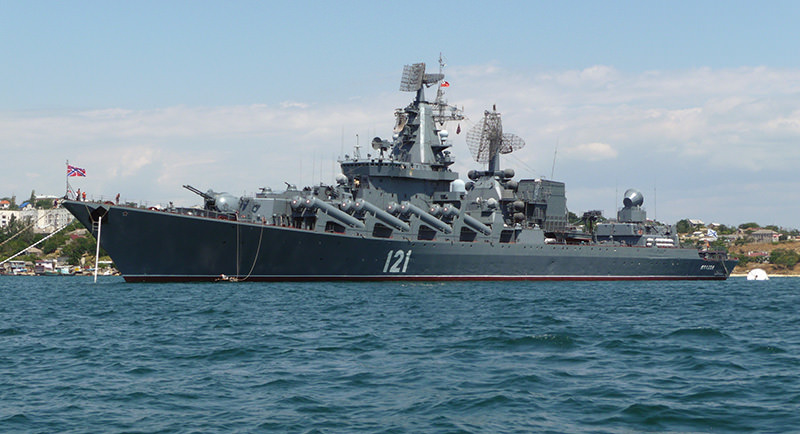 Meanwhile, Russia will also deploy one of the largest air defense ships right at foot of Turkish territorial waters in the Mediterranean as part of revised within rsecurity measures.
In this perspective, Russian bomber aircrafts will be supported by chasers and any kinds of threats will be counteracted on the instant, military spokesman General Sergei Rudskoi announced.
Accordingly, the Moscow, one of the two largest warships of the Russian Navy and the flagship of Russia's Black Sea Fleet, will be deployed where Turkey-Syria territorial waters connect.
The Moscow warship is known to have an air defense system similar to S-300s, which would allow the ship to respond to any threat perceived, instantly.
Russian General Staff also decided to cut off any sort of military communication with Turkey.