At least 35 civilians, including six children were killed Friday in Assad regime airstrikes targeting areas on the outskirts of the Syrian capital Damascus, a monitoring group said.
"The planes, which are believed to be Syrian planes, raided on the villages of Jisreen and Kfarbatna in Ghotta in the eastern sector of Damascus," the head of the Britain-based Syrian Observatory for Human Rights, Rami Abdel Rahman, said.
Among the dead were six children, the observatory said. Dozens were also reportedly wounded, most of them in critical condition.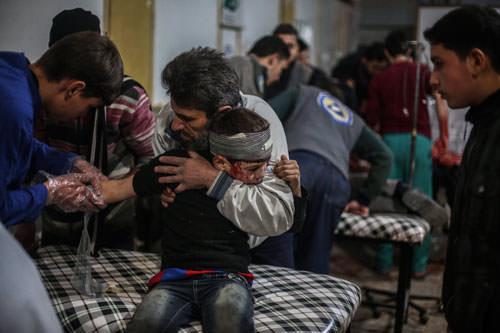 The area targeted is mainly controlled by different groups including moderate Syrian opposition forces as well as the al-Qaeda affiliate, Al-Nusra Front terrorist organization.
Earlier Friday, the Norwegian Refugee Council (NRC) said that it had suspended its operation in the north of the country amid escalating fighting between Syrian government troops and rebels.
"The main issue that forced the organization to suspend its operations is the intensified attacks and the difficult situation on the ground," the non-governmental humanitarian group's regional media advisor, Karl Schembri, said.
However, they were suspending operations only in northern Syria, he told German Press Agency.
The group said in a statement that over the last month and a half thousands had been displaced from the northern Syrian provinces of Idlib, Aleppo and Latakia, and most aid agencies were now unable to reach them.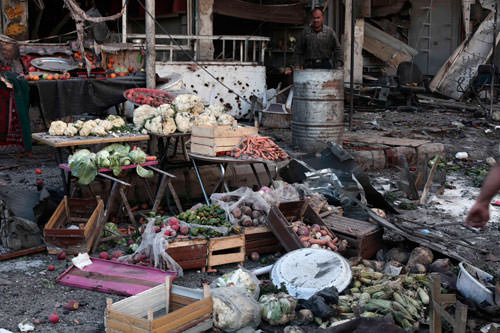 "The increase in conflict has meant major humanitarian routes have been blocked and entry of aid through the designated border crossings from Turkey has been largely affected," according to the statement.
Halting NRC operations is expected to affect tens of thousands of people in need of food and shelter.
Jan Egeland, the NRC secretary-general, said the fighting was destroying all sorts of civilian infrastructure, from houses to schools, bakeries and hospitals in the region.
"External actors have intensified their military involvement while they publicly admit there is no military solution to this conflict," Egeland said.
"As humanitarian actors, we are left with the impossible task of caring for ever more families forced to flee."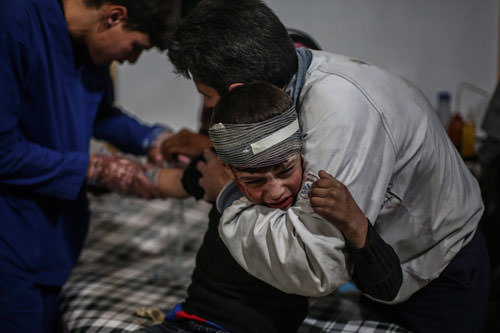 In late September, Russia, an ally of Syrian dictator Bashar al-Assad, started an air campaign in the country against moderate Syrian opposition forces in the pretext of targeting Daesh and other militant groups there.
Al-Assad's troops, backed by Lebanese Hezbollah terrorists, have since stepped up attacks on rebel-held areas in Aleppo forcing thousands to flee their homes, according to local activists.
Turkey also closed its last two official border-crossing points in northern Syria to almost all Syrians in March, only allowing some people with urgent medical needs into its territory.
An estimated 250,000 people have been killed in the conflict in Syria, which started with peaceful pro-democracy protests in 2011. More than half the country's pre-war population of 22.4 million people were internally displaced or forced to flee from the homeland.